You've never seen England like this

A monumental Euros send-off to the Lionesses
Women's football has come a long way, but it still doesn't get the attention it deserves. Many English football fans haven't had the chance to see their national women's team in action. But what this actually means is that people have never seen anything like The Lionesses before. Simply because they weren't watching. And while they weren't watching, this team has been busy mastering their craft and transforming into a powerful force of nature.
To rally the nation to get behind the squad for the 2022 European Championships, we celebrated and championed The Lionesses by introducing their strengths through a series of projections on England's most iconic landmarks.
Each place we chose for the projections has a strong cultural meaning that's connected with the personalities and skills of the players on and off the pitch. Lucy Bronze, whose middle name is "Tough", represents power on the Battersea Power Station, the captain Leah Williamson was projected on Tower Bridge, creative Keira Walsh – on the National Gallery, defender Demi Stokes – on the Thames Barriers, and incredible performer Georgia Stanway was celebrated on the Royal Opera House.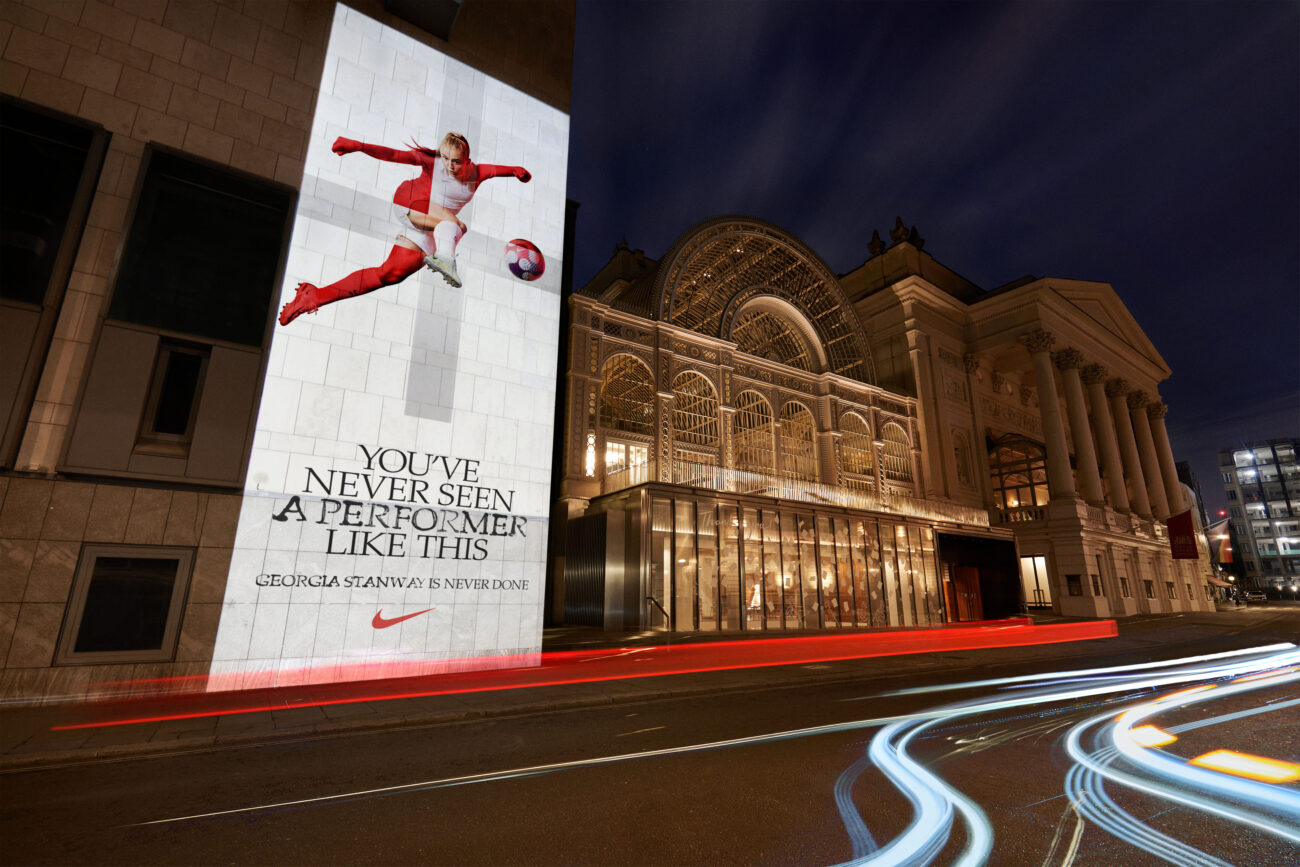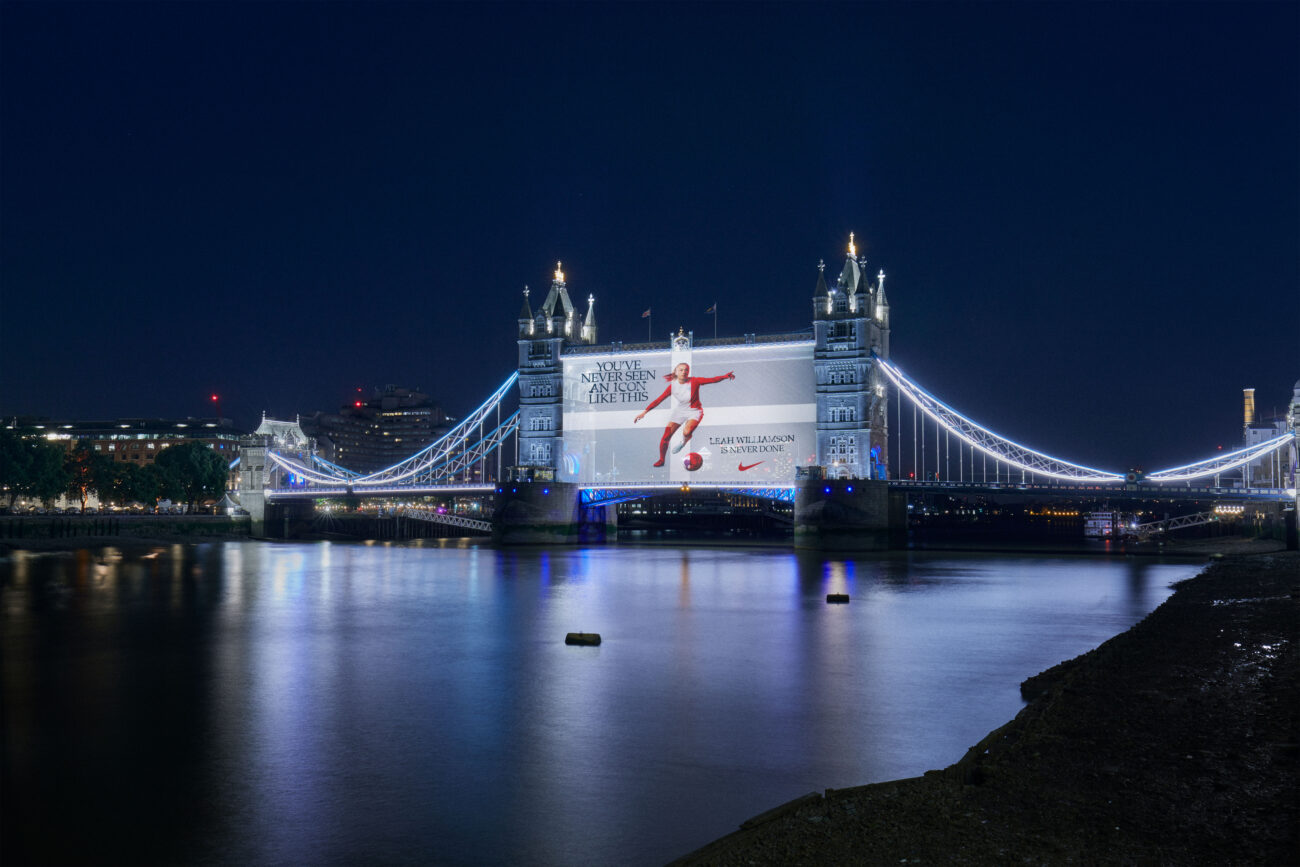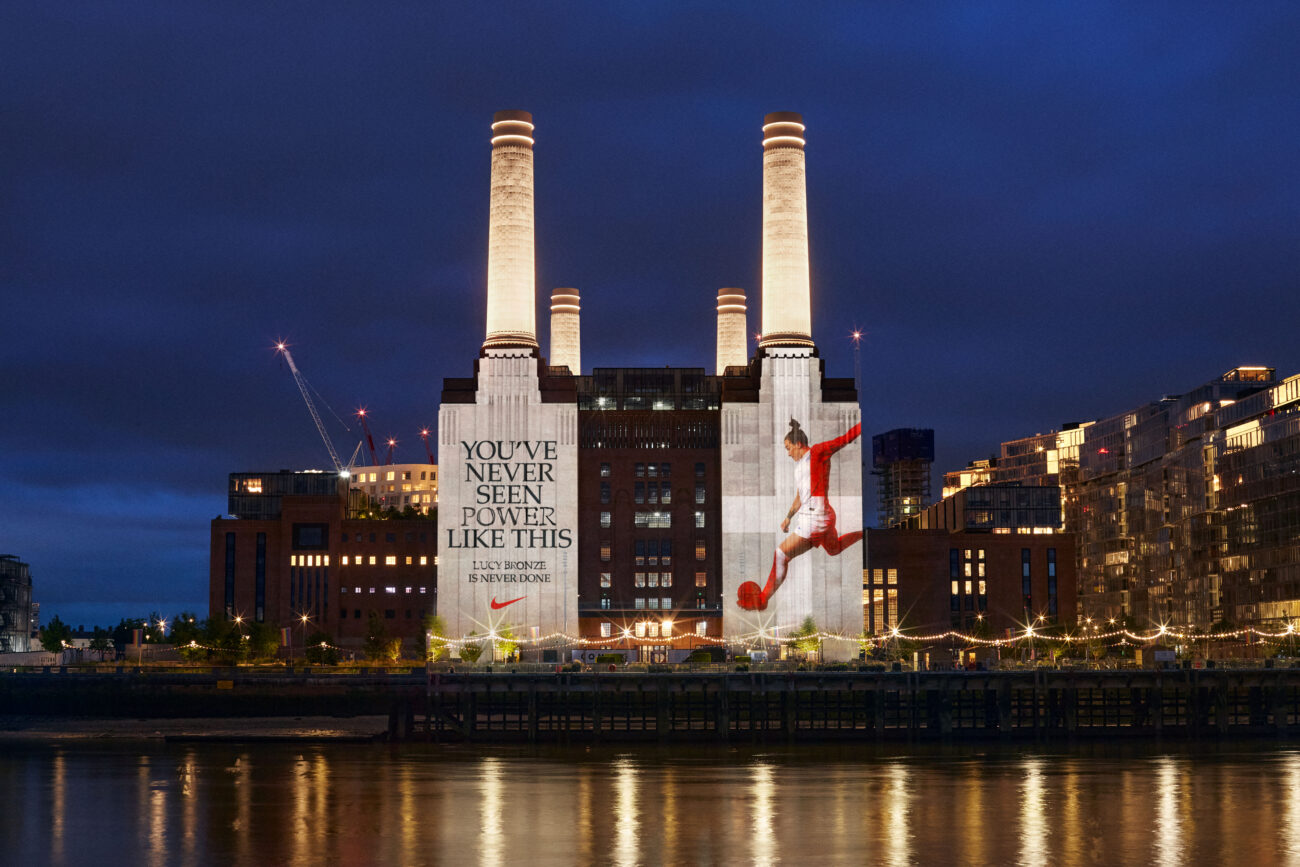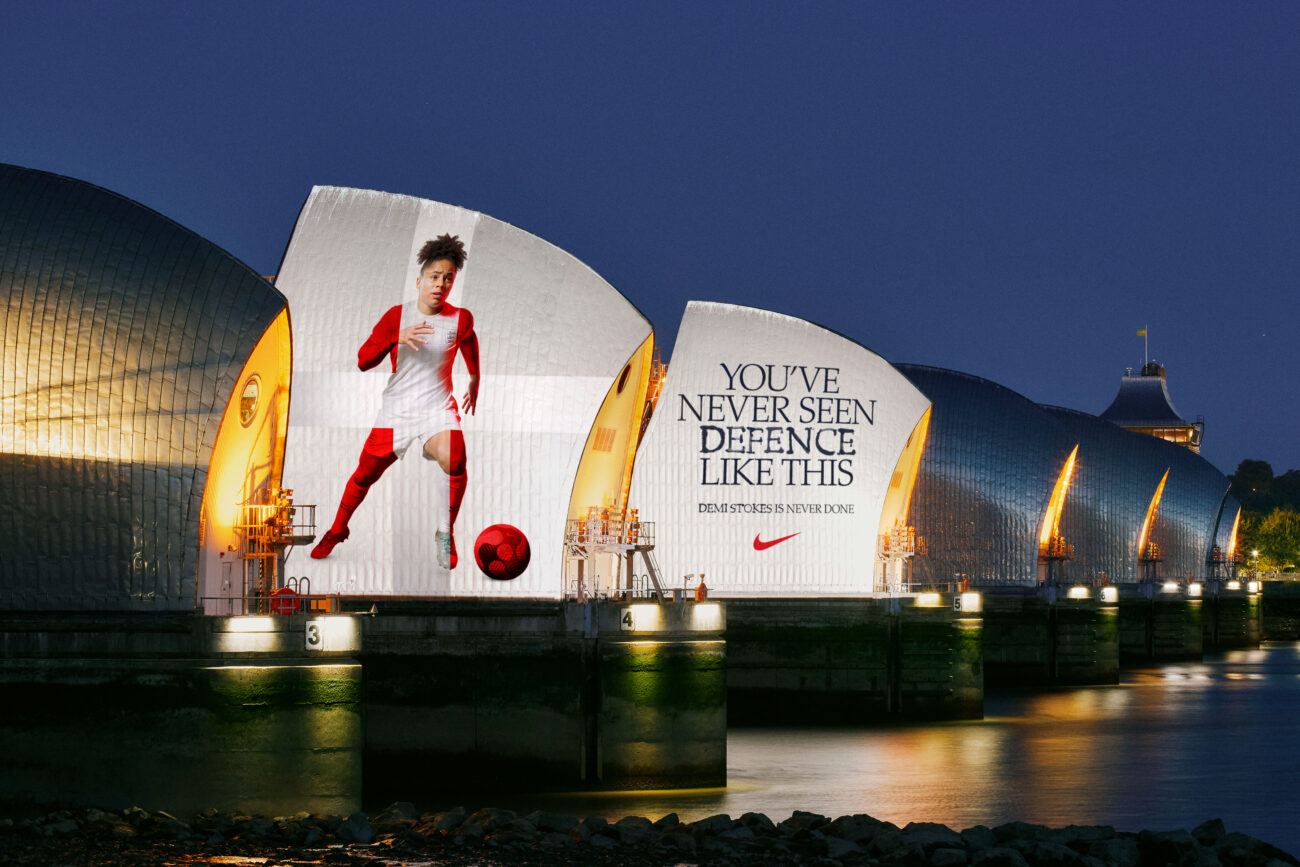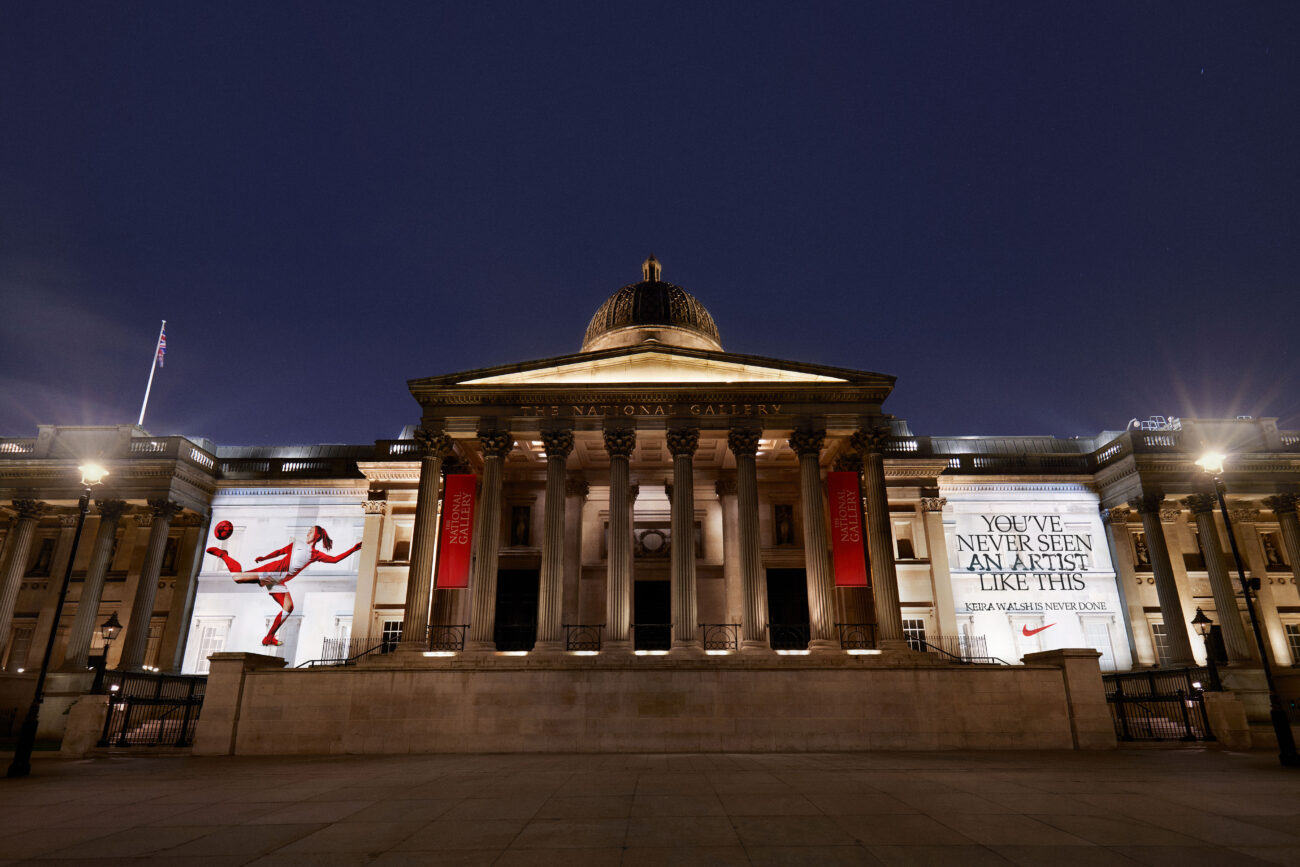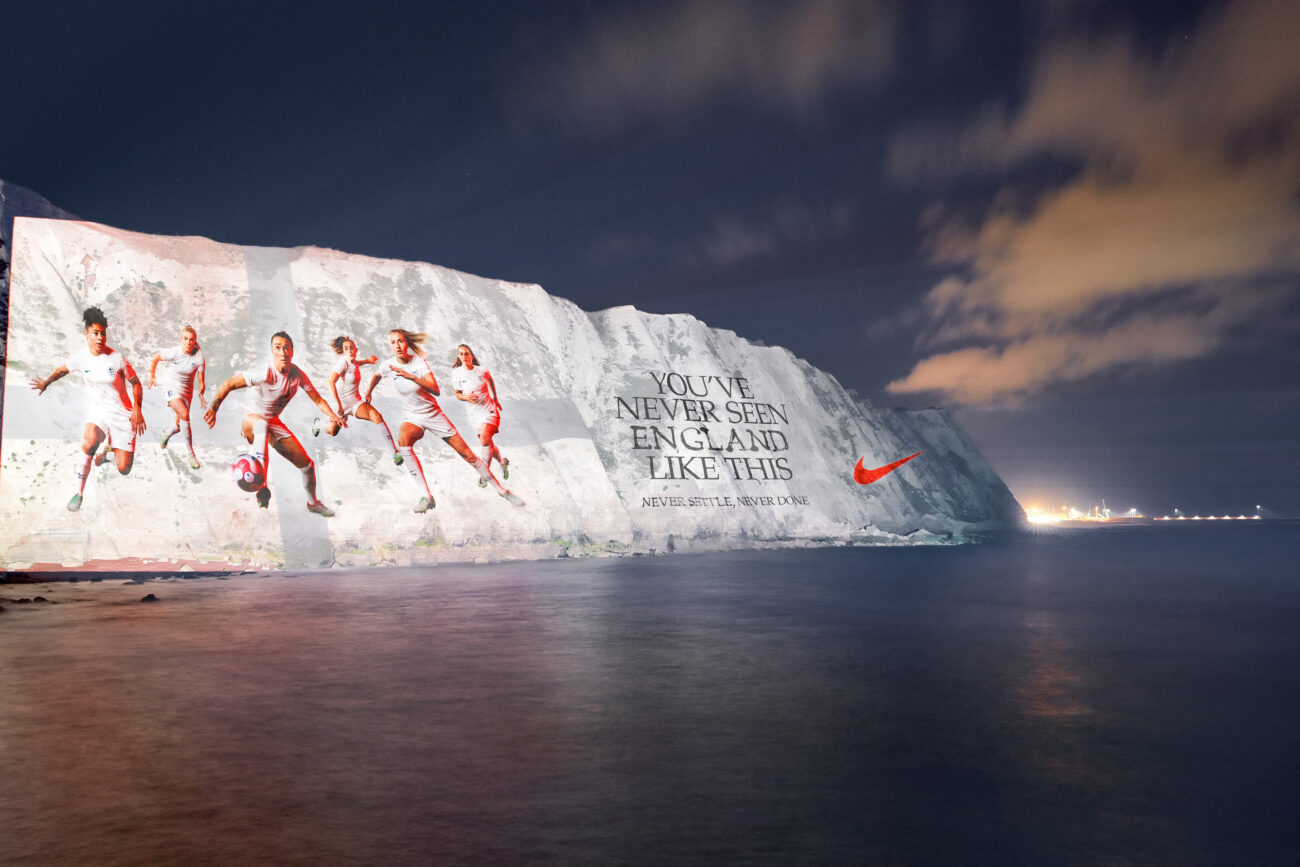 The Lionesses give us a chance to see English football in a way we've never seen before. Which is why we reclaimed the iconic symbol of English football – The Saint George's Cross and revisualised what it means in the context of the English women's football team. The red of the cross has been pulled and bleeds into the athletes, so it stays recognizable but symbolizes new talents, new attitude, and new hope for the entire nation.
Please update your browser for the best experience.