evian+

Transforming foggy feelings into fizzy clarity
We helped to launch evian's latest product innovation evian+, the ultimate sparkling summer drink in four flavors. Enhanced with magnesium and zinc, it supports normal cognitive function to help achieve that perfect feeling of being in sync.
We wanted to highlight this transformative quality of evian+ in a lighthearted and compelling way, so we came up with the phrase 'Get Fizzy' which was created as a shorthand for getting in sync and as an invitation for the consumer to try evian+. We then worked with a coder to infuse the words with 'fizziness' and movement resulting in evian's very own bespoke animated typeface for the campaign. Using this fizzy typeface, we made a suite of digital and out-of-home assets to express the idea.
The out-of-home consists of static and animated posters — one for each of the four flavors of evian+ — communicating its functional benefits through playful rhymes and metaphors, such as 'Hazy Under The Hood? Get Fizzy' and 'Feeling Foggy? Get Fizzy'. 'Get Fizzy' was also used across a set of bubbly social assets that introduce evian+ and make a compelling case for the benefits of drinking it. The social assets include fun animations illustrating the transformation from 'foggy to fizzy' as an invigorating, yet gradual process.
The campaign rolled out in the US, Canada, Belgium and Switzerland, following the launch of the Drink True global platform in early 2021.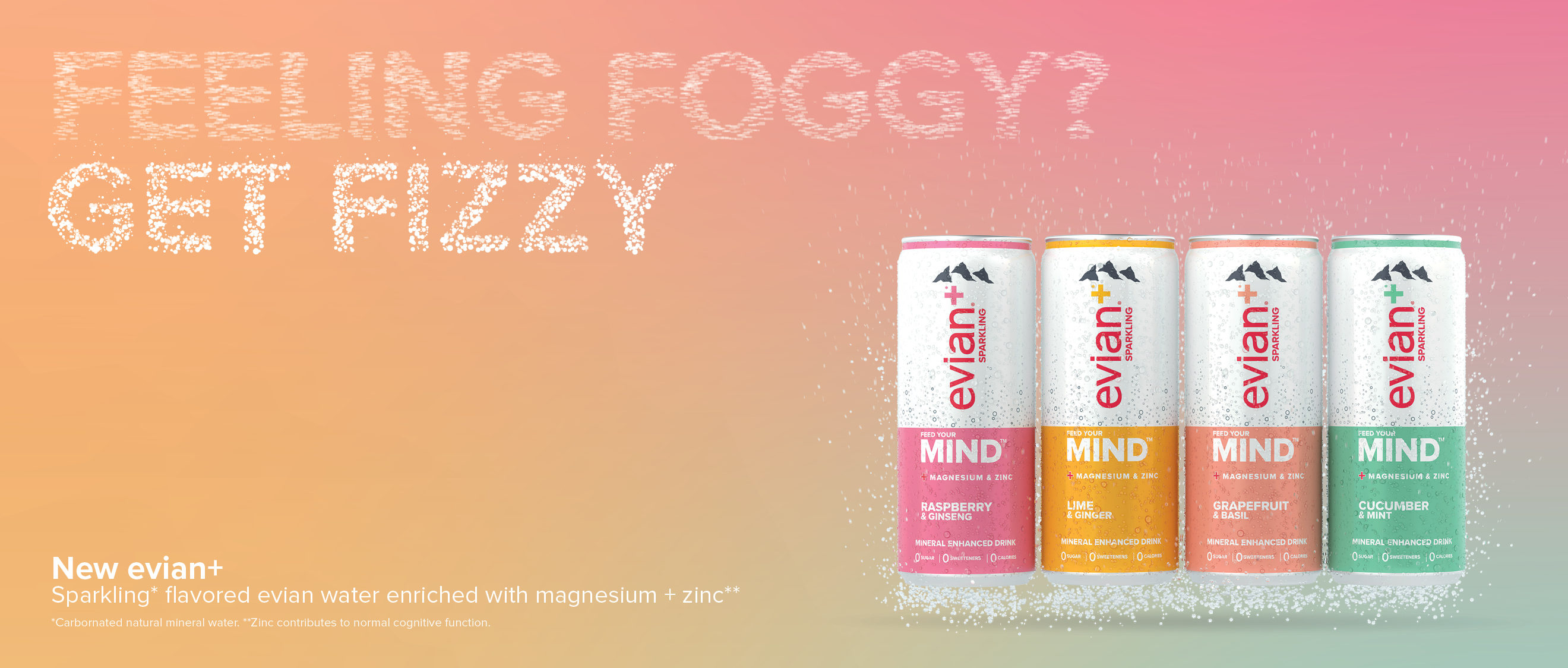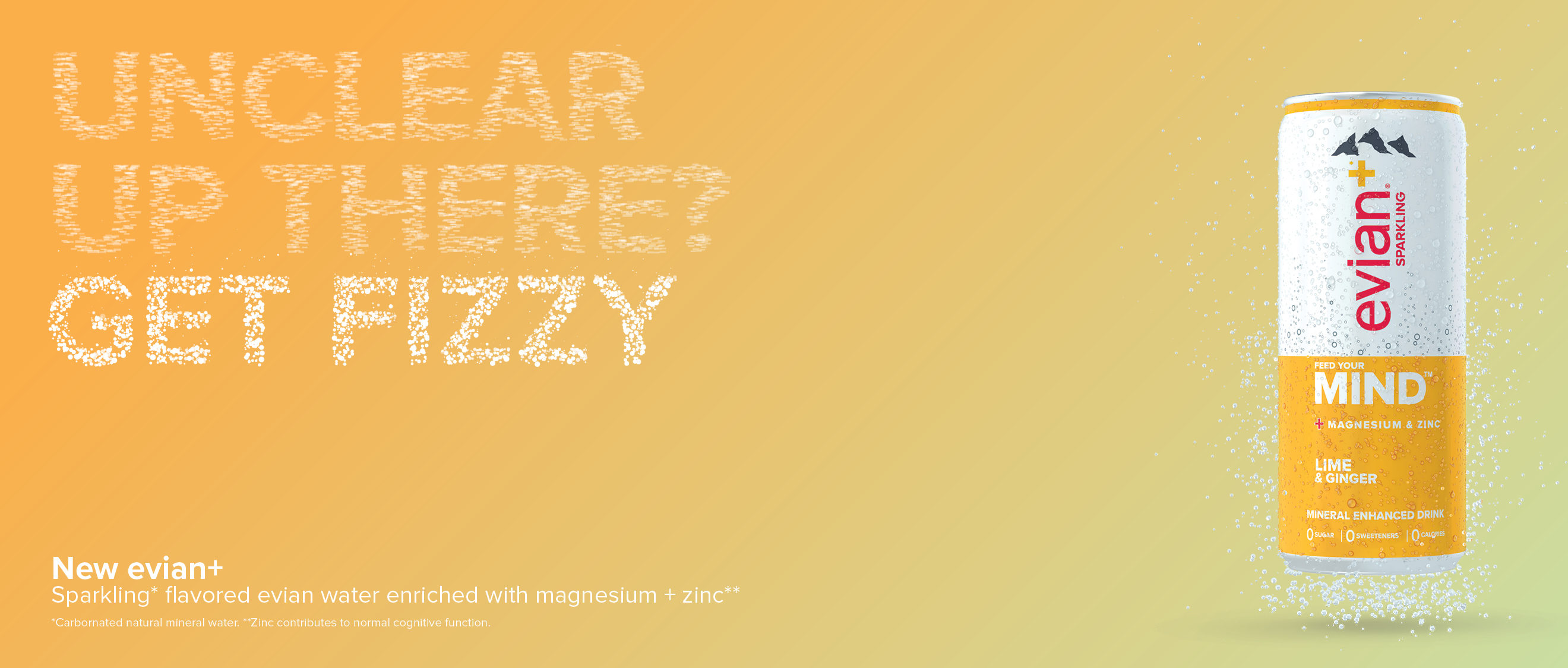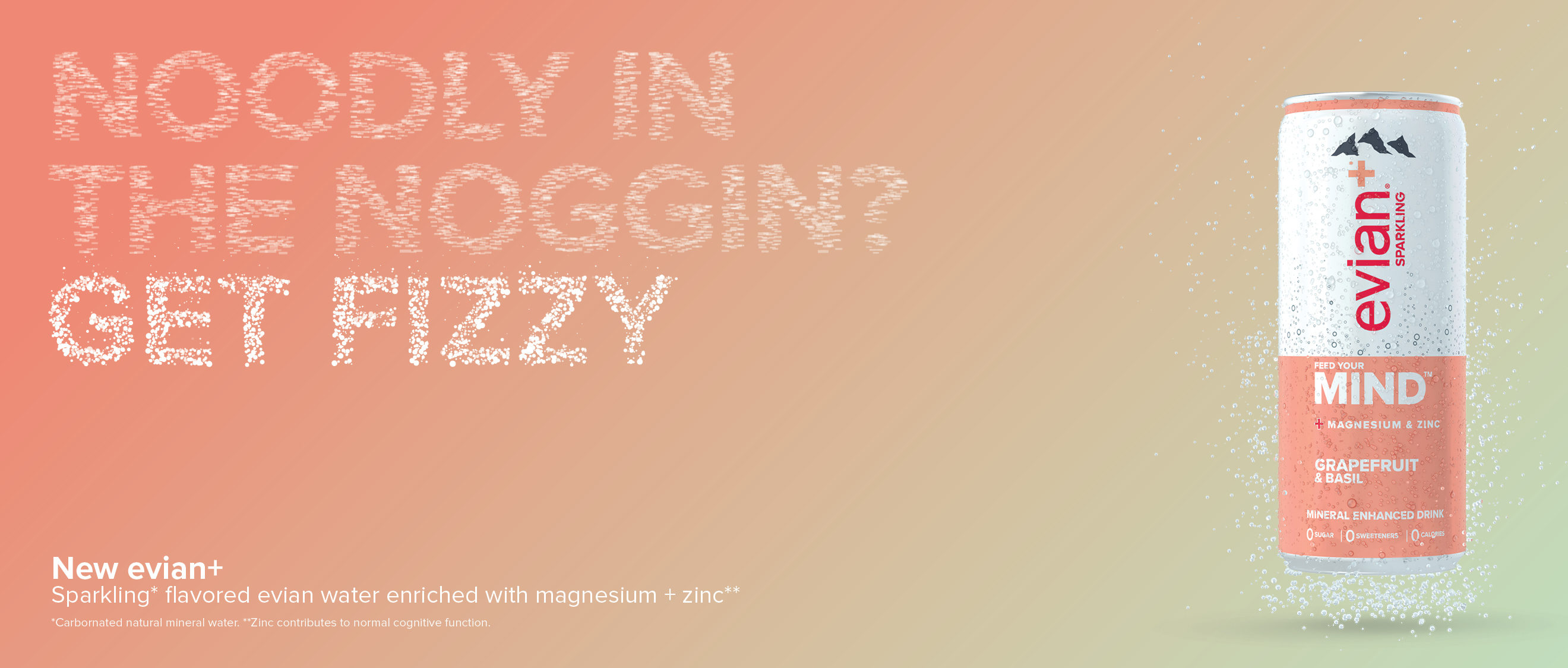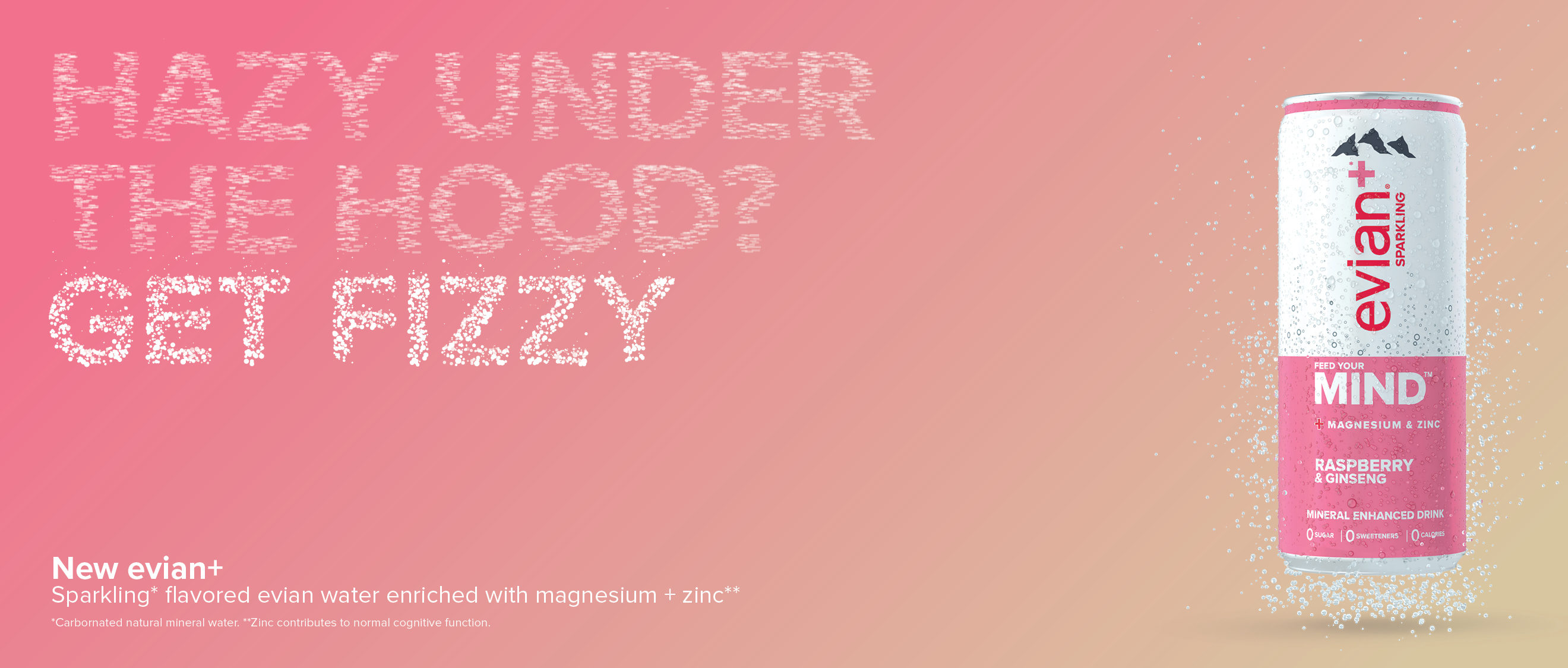 Please update your browser for the best experience.