Make it Fun + Hola Elected Officials

The world's #1 language learning app admits language learning is f*&$ing hard
We all know that New Year brings the all too familiar resolutions list, but it's not an easy task taking up a new language. It can be humiliating, frustrating, daunting and even with the best intentions, sooner or later life or laziness gets in the way. 'Make it Fun' (our first campaign for Duolingo) recognizes this hard task while reminding people that with its product they can learn in a fun, free and effective way.
The global campaign stars Duolingo's ever-encouraging mascot Duo the owl and his animated friends. Together they deliver the truth about language learning through the medium of animated musical theater. Playing out via a huge range of assets across TV, digital, display, in-app and social, the lovable cast of characters face the onslaught of setbacks and stumbles that often come with learning a language. Through these torturous moments, an upbeat track reminds us that while learning a language is hard – with fun (and Duolingo), it can be done. In the words of the song, "Language learning is hard, so we made it fun."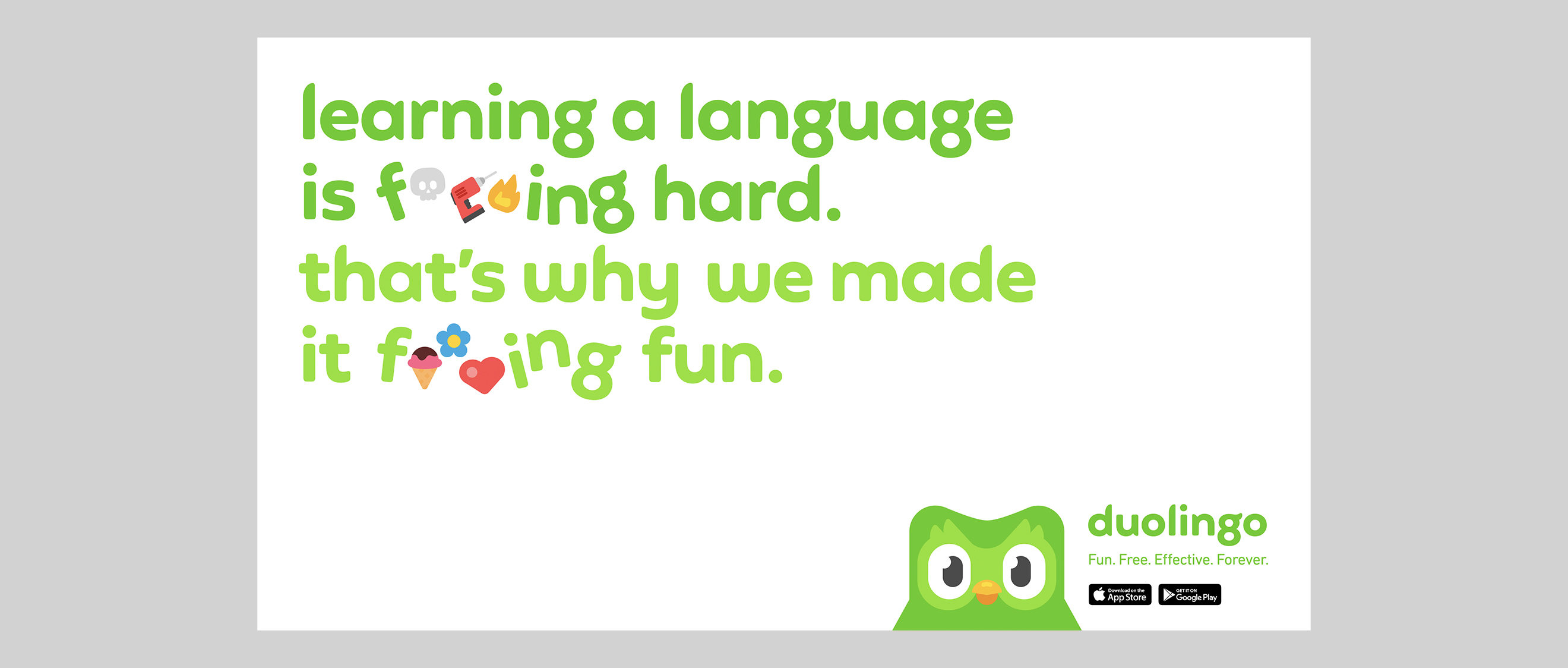 Developing the idea during US election season (2020), it became clear that American politicians were a particularly relevant audience for the campaign. With around 41 million Americans speaking Spanish at home, many politicians spoke a few words of the language on the campaign trail, or attempted to at least. But Duolingo feared that these valiant attempts at language learning would fall by the wayside once the votes were cast, as they have in the past.
So, at the start of 2021, as newly-elected officials gathered in Washington DC to begin their time in office, we targeted this audience very specifically. A message of encouragement addressed them in The Washington Post's Capitol Hill edition, which was exclusively delivered to subscribers in the Senate and House office buildings. To help spread the message even further, the same line was been printed on a Washington DC bus driving past government offices along its route.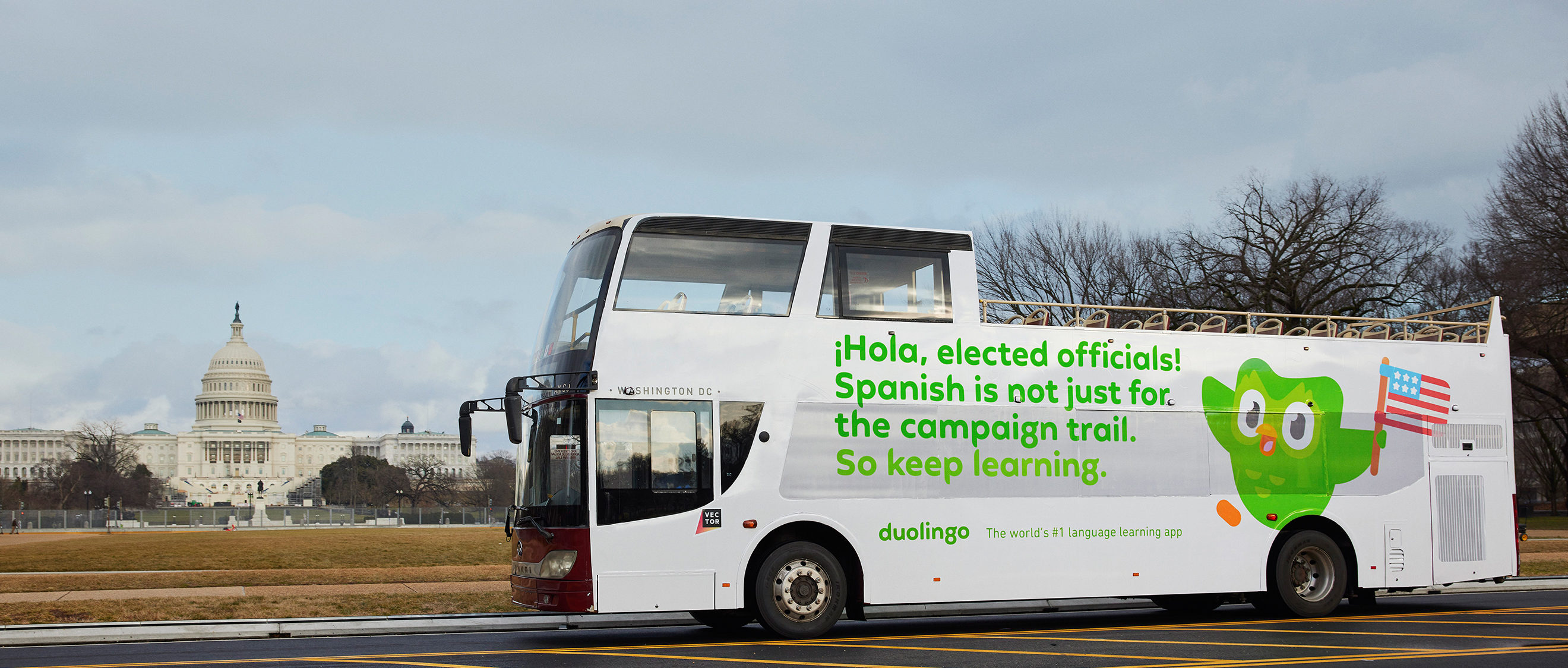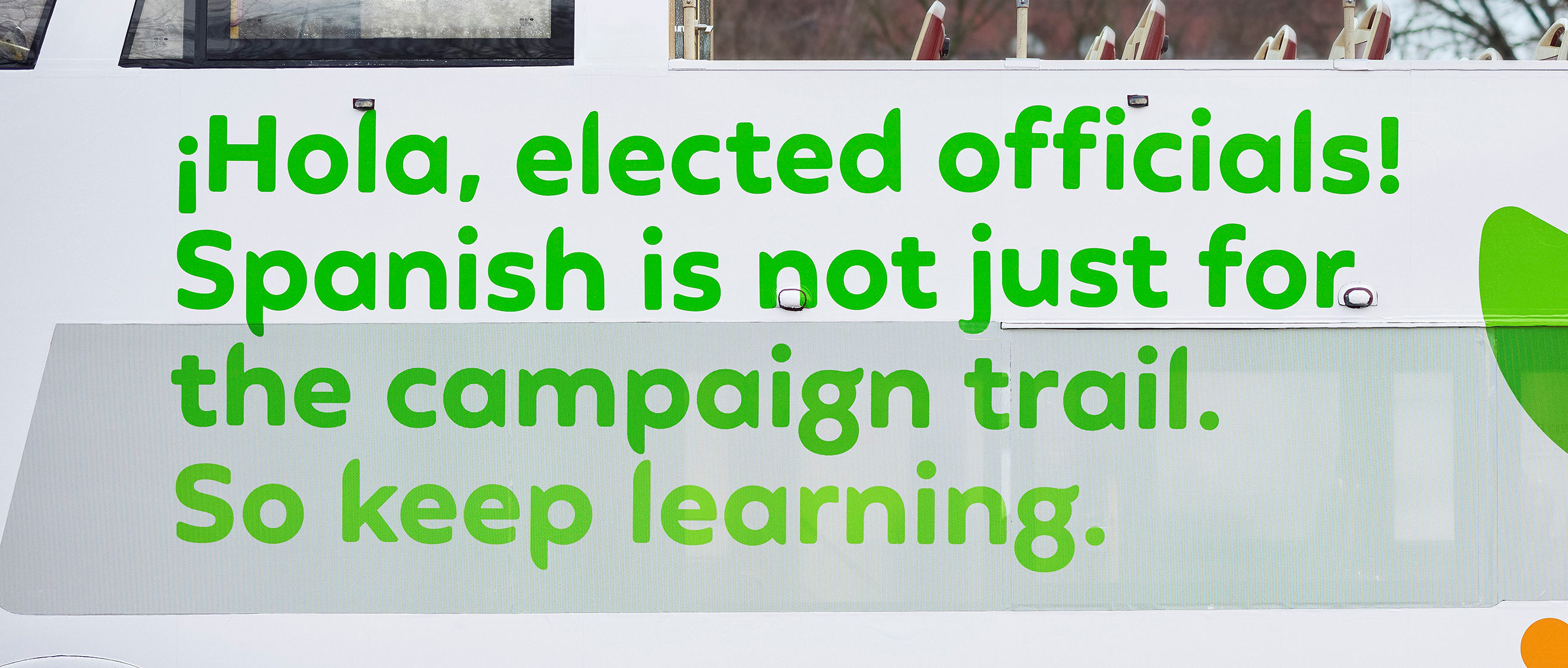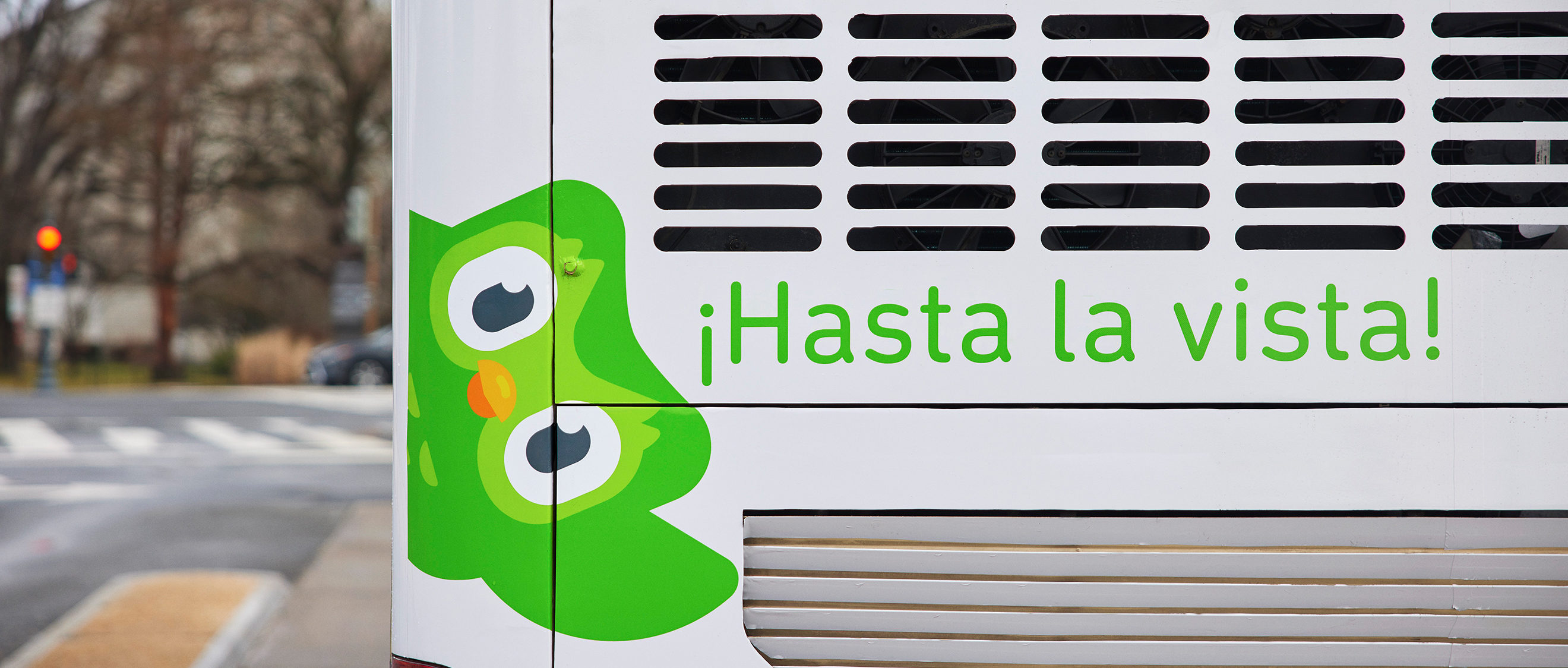 'Hola Elected Officials' felt like a natural extension of the global campaign, feeding off a relevant cultural trend. The aim was to encourage politicians to keep (or even start) learning Spanish to help them connect with their Spanish-speaking constituents.
"Language has the power to bring people together. With 41 million Americans speaking Spanish at home, we wanted to encourage newly elected officials in particular to start or keep learning Spanish in order to form deeper connections with their Spanish-speaking constituents. As an immigrant to the US from a Spanish-speaking country myself, this also means a lot to me personally, and I hope our message can help build stronger bonds between voters and their elected officials." Luis Von Ahn, CEO and co-Founder at Duolingo
To further amplify the message of this campaign, Duolingo partnered with the grassroots political organization Voto Latino Foundation. The organization not only focuses on educating, engaging and empowering a new generation of Latinx voters, but a significant part of their work is dedicated to promoting accountability among the elected officials to meet the needs of their constituents and communities. This went hand in hand with the goal for Hola Elected Officials: encouraging politicians representing Spanish-speaking Americans to stay accountable and on top of their language learning as one way of creating stronger bonds with those they serve.
Please update your browser for the best experience.