WKAMS 25: The work comes first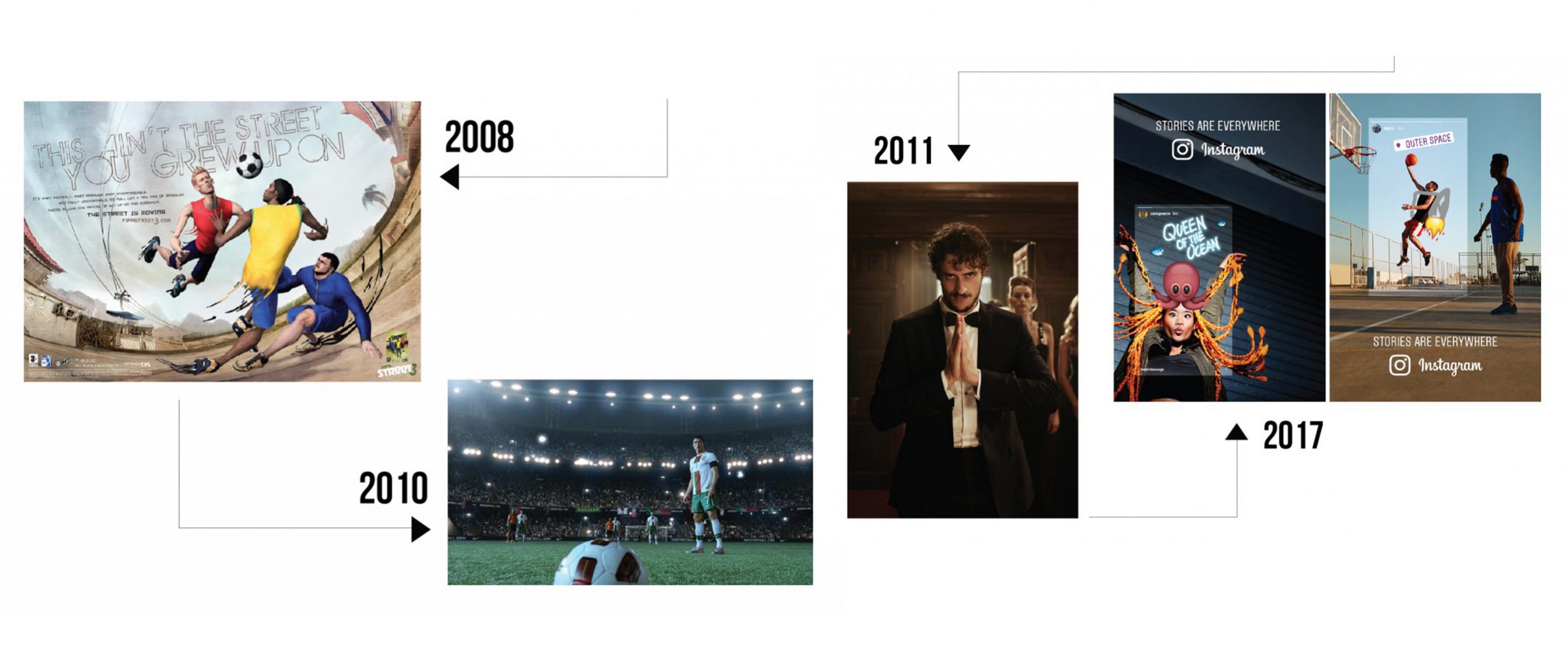 A whole lot of work has come out of our 'Dam Ship of Fools over the past quarter century and each campaign holds a special place in our memories and archive. In celebration of our 25th anniversary year, we collated six pieces that played a part in shaping our culture and growth for a feature in The Netherlands', Marketing Tribune. In case you missed the magazine (or don't read Dutch) we're bringing it to you here so you can join us for a short trip down #wkams memory lane.
Nike. Good vs Evil // 1996
Everyone expects big, epic football spots these days, but this is the one that started it all. Beyond just a gathering of the world's best players, Good vs Evil introduced a deeper narrative, and positioned Nike as the guardians of the beautiful game. It was visually spectacular, funny, and really humanized the players of the day.
Coca-Cola. Happiness Factory // 2006
When W+K Amsterdam started working with Coca-Cola the brand was flat-lining, and had lost its meaning with consumers. Happiness Factory was the perfect antidote. A wonderfully executed shot of pure fun, optimism and energy, it re-ignited people's love of the brand and the "Happiness in a Bottle" platform laid the foundations for many years of successful Coca-Cola work.
FIFA Street 3 // 2008
For a brief period in advertising history, creatives were falling over themselves trying to create the ultimate 'viral video'. Viral was code for no budget, and this piece we made for EA's Fifa Street 3 was no different. None of us could even afford to go on the shoot in Mexico City, but the director, Jeroen Mol, came back with the goods. The is it 'fake' or is it 'real' debate propelled it to some insane viewing numbers on YouTube without spending a dollar of media money.
Nike. Write the Future // 2010
As far as football campaigns go, it seems wrong not to mention 'Airport' and 'Secret Tournament', but in terms of pure scale, ambition and seismic impact, it's impossible to go past Write the Future. At the center was the Alejandro Inarritu-directed showstopper that won every award show possible, but it was also a truly integrated campaign that featured one of the most creative, ambitious media plans ever.
Heineken. The Entrance // 2011
As an agency located in the heart of Amsterdam, it was a privilege to work on the rebranding of the quintessential Dutch beer, Heineken. When they came to us, their communications were highly fractured, with countless different campaigns and taglines operating all over the world. The Entrance was the launch spot for the global 'Open your World' campaign, in which we unleashed the man of the world, and set the tone for the campaign that is still running today.
Instagram. Stories are Everywhere // 2017
Our first round of work for Instagram, 'Stories are Everywhere', goes against our normal obsession with craft, in favour of multiple, low-fi, quickly produced ads that are reflective of how people interact with the platform. Fun, playful, imaginative, they represent a new, much more iterative way of working. If Write the Future is a Faberge egg, this campaign is more like a dozen tasty farm fresh eggs.  It's no surprise they were created by the most junior creatives in the office.
Please update your browser for the best experience.