World-class art photography meets Black Metal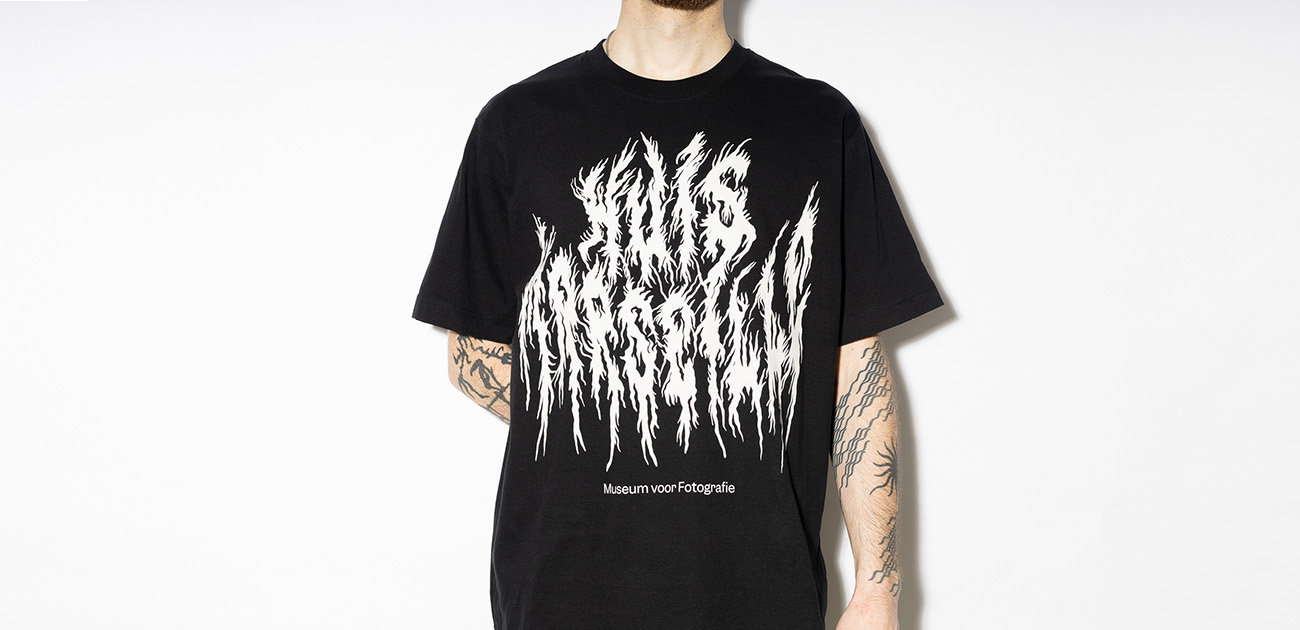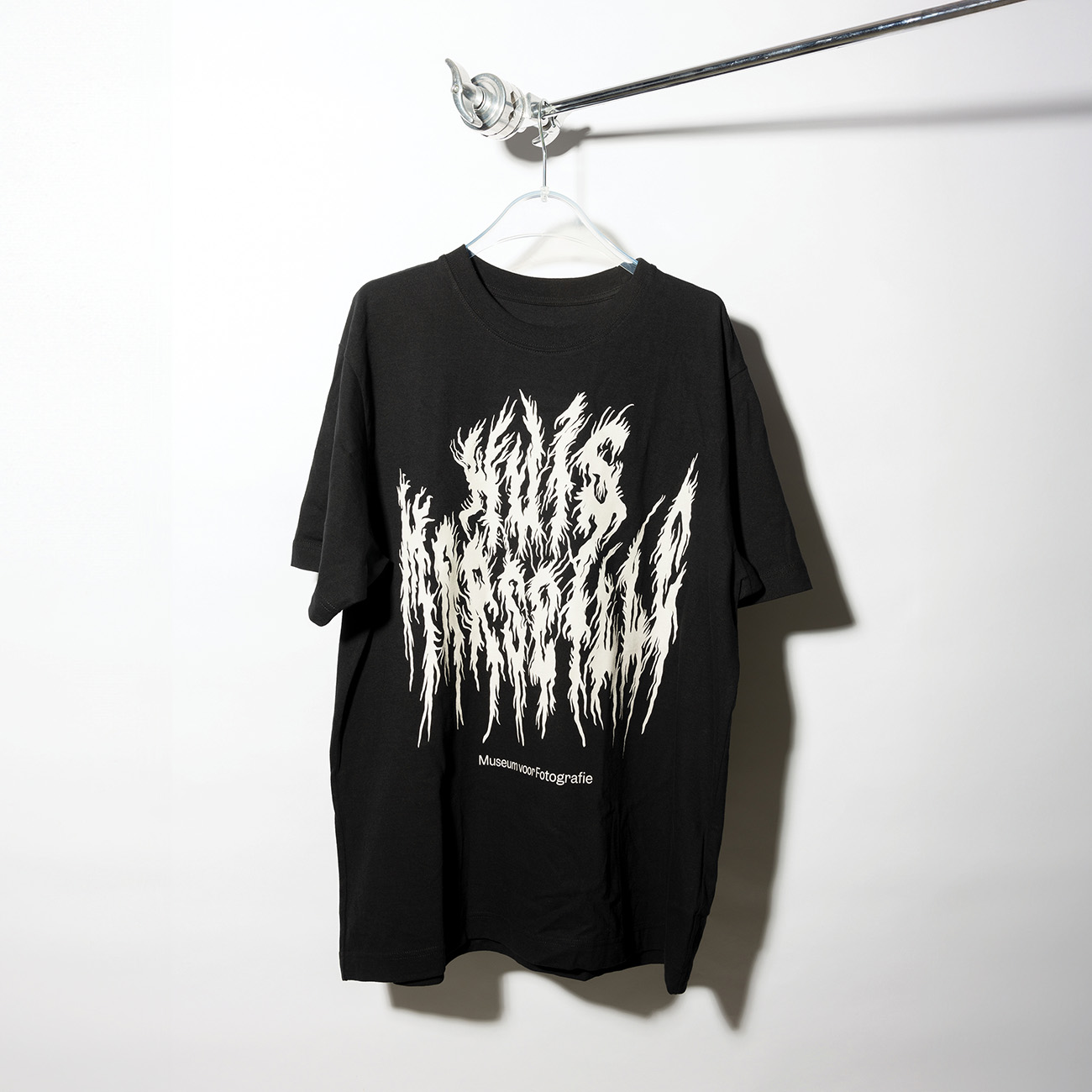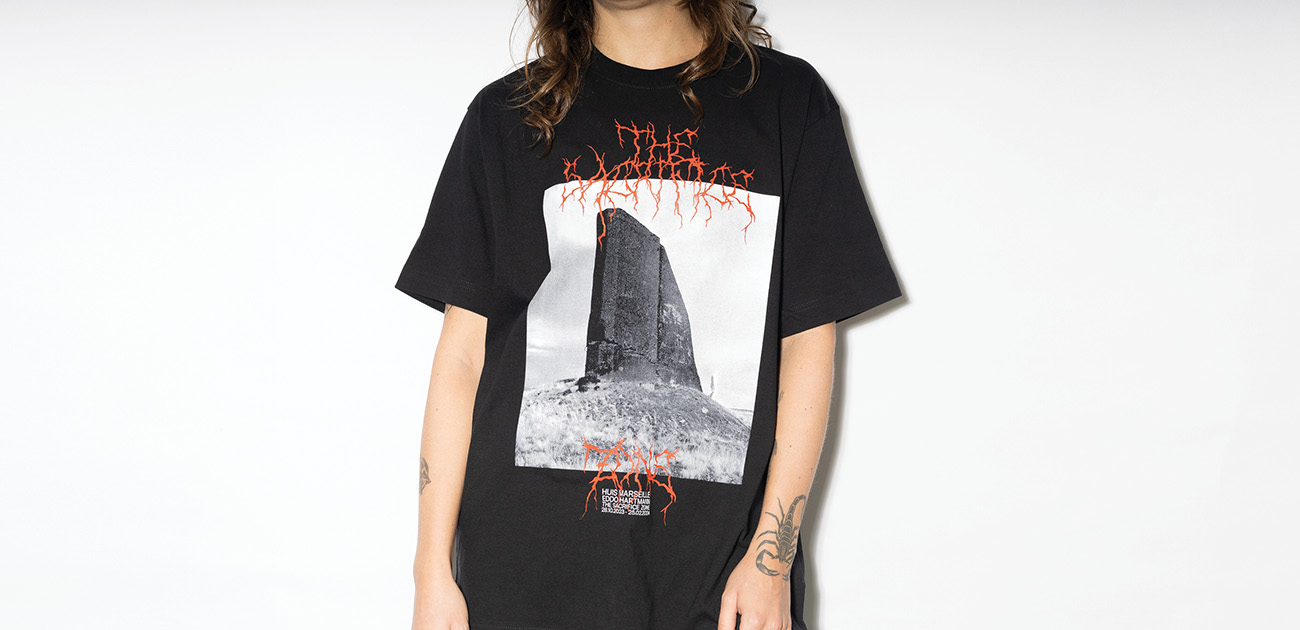 Established in 1999 in Amsterdam as the first photography museum in the city, Huis Marseille has a rich history of metal lovers in its team. Apparently, a dedication to world-class art photography goes hand in hand with an appreciation of loud and abrasive music.
Ethically produced in Amsterdam in a very limited edition, this t-shirt disrupted the museum shop this summer (2023), and the ripple effect of its appearance can still be felt.
So much so that Huis Marseille has reissued this now iconic shirt as a tribute to that stimulating contrast . 
But… What's the full story behind it?
Benjamin van Gaalen, communications & relationship manager at HM drew the logo based on his own designs for the post punk/rock band Fix Everything, in which he plays alongside operations manager (and friend) Tim Mooij Knip. 
Inspired by other black metal bands logos like Chat Pile, Sanguisagabogg and Blood Incantation, Benjamin thought about creating one for the museum that was totally disconnected to the XVIIth century, the stylized Huis Marseille building and its history.
He noticed that the staff and their style is often not what people expect from such a stately merchant's house on the canal with marble floors and elaborate ceiling paintings. He wanted to design something that shows how surprising Huis Marseille is, creating something that you wouldn't normally  associate with a 'fancy museum' and what is normally offered as merch there. The earthy, rootsy and large style of the design juxtaposes nicely with the kind, contemporary and open atmosphere of the photography museum. Having a nearly unreadable 'black metal' type logo also provides a nice wink to the status of the museum as being for those 'in the know', as black metal bands traditionally make their band logos incomprehensible as a way for the bands to stay underground.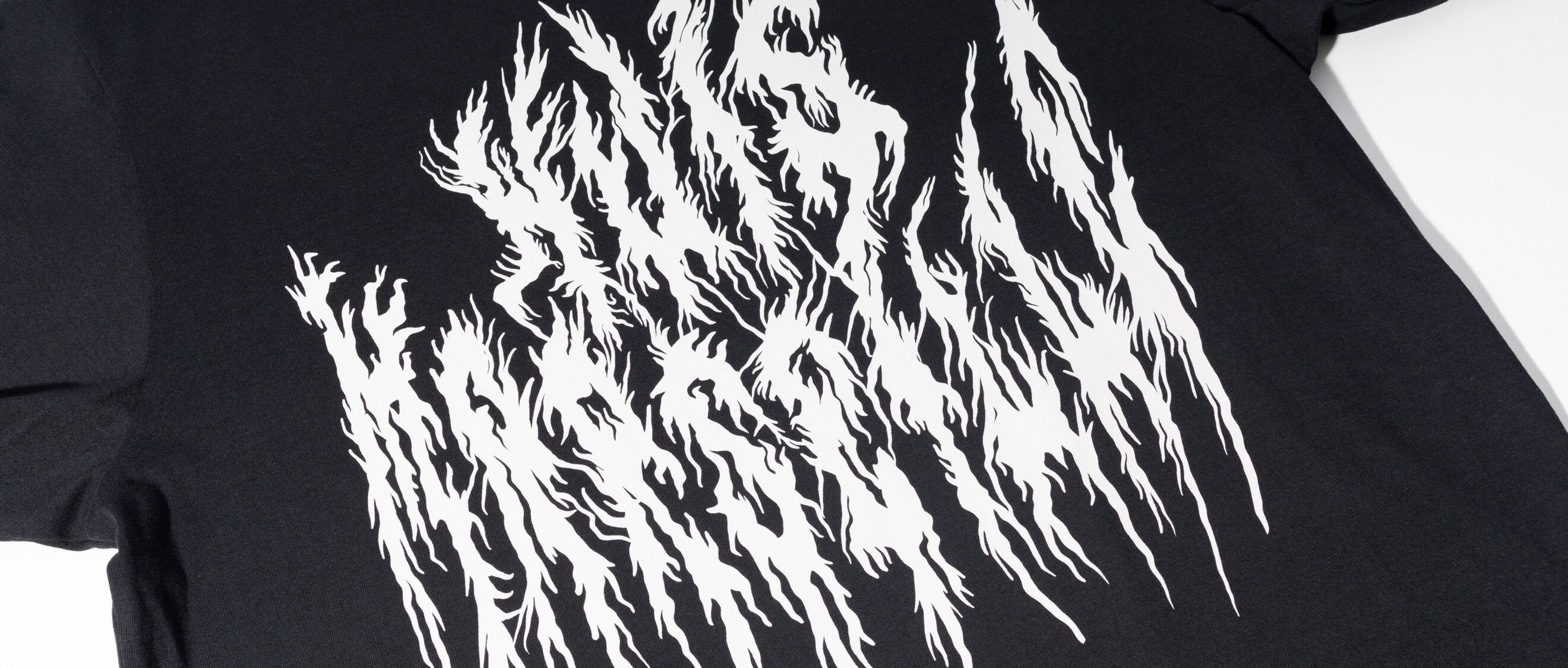 Huis Marseille has been a client of W+K Amsterdam's studio for the last 4 years. The studio redid the museum's entire visual identity and designed HM's exhibition announcements with bespoke printed invitations alongside out-of-home poster campaigns and motion (social post) interpretations.
Tim and Ben had a chat with W+K Amsterdam's lead designer Dean Pauley about how to make this t-shirt a reality. Even though there were multiple more readable iterations, they decided to go with the original design proving that sometimes fun and offbeat is what people appreciate.
"It just looks sick and people love metal shit because metal shit is awesome."
Benjamin
Please update your browser for the best experience.