Becoming a part time Hero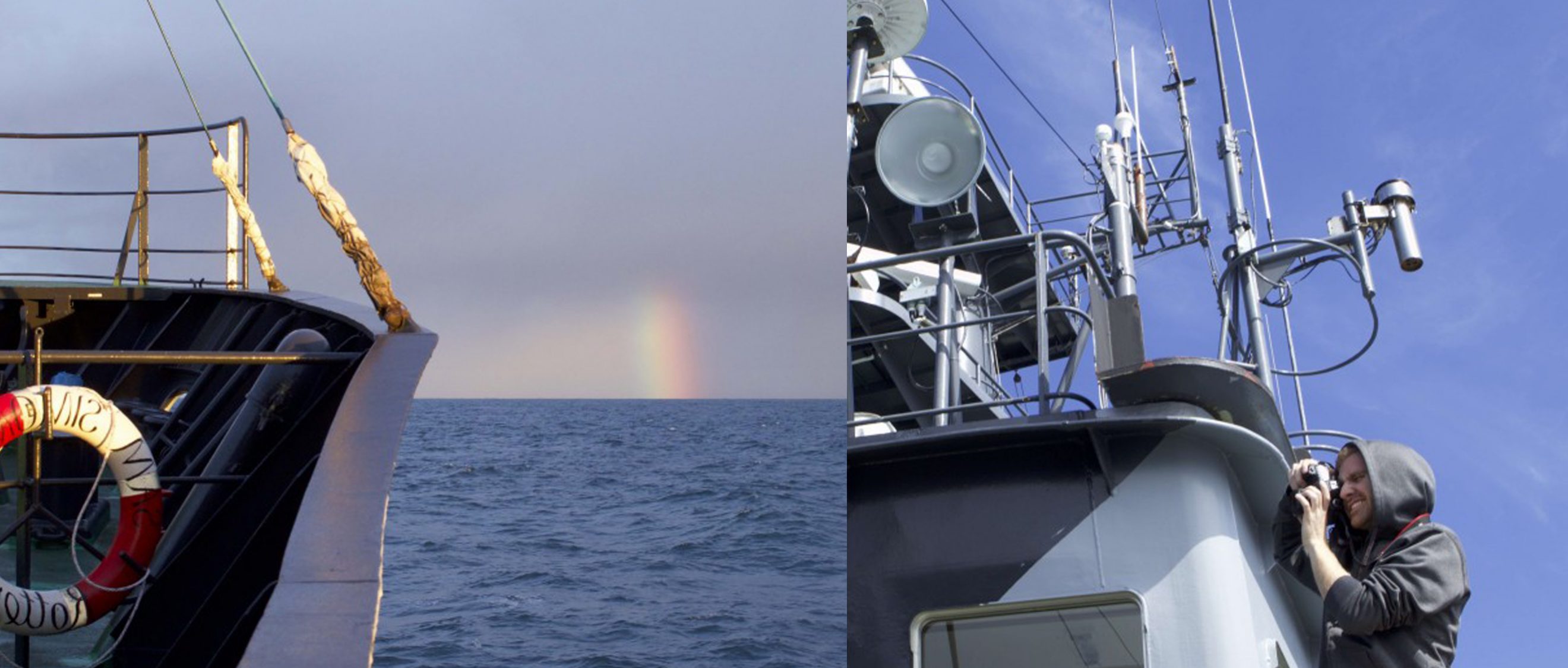 Two years ago, a bunch of talented folks from our in-house incubator,The Kennedys, started working on an ambitious project with Sea Shepherd.The collaboration came to fruition in the form of a brand new global website and a 12-min documentary about the organisation's brave anti-poaching and ocean conservation mission. Former Kennedy, turned W+K Director, Quentin van den Bossche, directed and edited "Part Time Heroes" and is now sharing a behind-the-scenes look at how this ambitious project came to life. Read Q's story below and become a part-time hero now.
By Quentin van den Bossche
Our short documentary 'Part-Time Heroes' turned into a labour of love from the moment I was asked to help craft a message to raise awareness for Sea Shepherd and their cause.
I got straight to work by first diving into years of archive footage delivered to us by the organization in a research process that lasted a couple of months. Inspired by the achievements of the Sea Shepherd crew, I wanted to tell a story that would challenge the perception of the organization's stereotypes and shed new light on their identity in a more personal way. It was an opportunity to project the voices of the brave volunteers who put themselves on the front line to fight illegal activities.
As we started to map out the story, it was clear we were setting out to paint a pretty big story. Working backwards from previous documentation, we planned the interviews and scenes that needed to be shot over a two-week shoot. We climbed on board the Sam Simon with a small film crew in Antwerp, and set sail around West Europe into the Mediterranean and eventually Cannes, before following our protagonist Sonja back to her native Finland.
It was a hugely inspirational voyage. Whether sharing epic sunsets on the deck or cruising alongside dolphins and whales, we lived and worked at the pace of the crew. They were incredibly collaborative and supportive of what we were trying to create, and opened up their hearts and minds to us. They also gave us a very earnest portrait of the organization, from the mundane day-to-day activities to the training exercises for the direct actions.
My biggest challenge was the final edit and the seamless integration of all our footage with stock to create a continuous story that featured the same characters throughout. My ambition was to create an immersive experience of life at sea fighting poachers, and to put viewers at the heart of the organization.
This would not have been possible without the participation of some terrific craftsmen; our Director of Photography, Hayo van Gemert, elevated the photography with his cinematic flair by finding beautiful details, human moments and fresh perspectives while collaborating with Jaap Sijben, our sound recordist, to capture a tremendous amount of material. This gave Randall MacDonald at Wave and the team at MPC – namely Matthieu Toulet our colourist – a great challenge to bring all those elements together and give our film its beautiful aesthetic. The final piece was then underlined and punctuated by the gracious score composed by Ben Lukas Boysen, who was a fantastic artist to collaborate with.
The result was not only a demanding film I'm hugely proud of, but also a wonderful partnership between The Kennedys, New Ams Film, MPC & Wave Studios. I thank them and the great leadership from our producer Judd, our Creative Director Alvaro and the folks at Sea Shepherd Global for making this film happen.
Sea Shepherd is a non-profit marine conservation organisation, fighting to enforce the international conservation law against illegal fishing. Become a part-time hero now.
Please update your browser for the best experience.