Art as a tool for meditation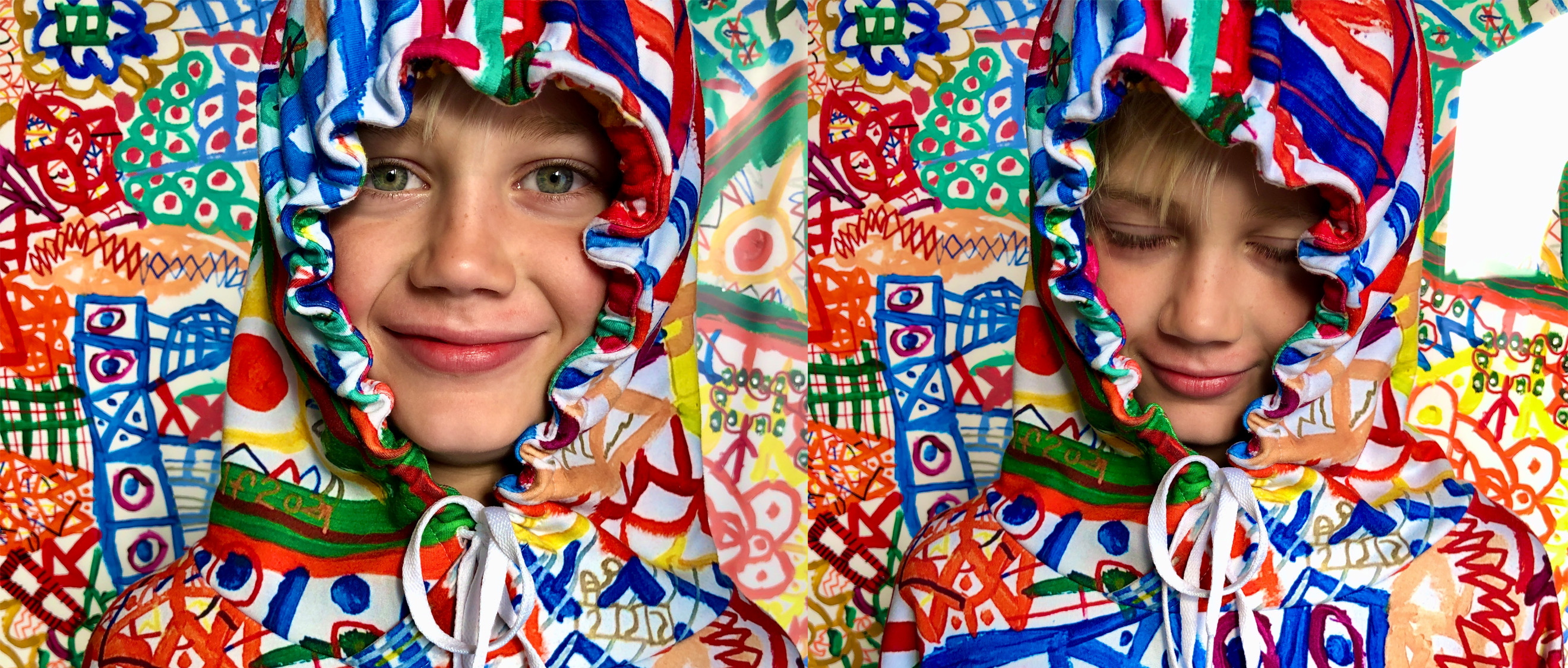 To mark this year's Mental Health Awareness Week, we've invited eight-year-old Alf to let loose on the W+K Amsterdam walls, creating an intuitive art mural that reflects the importance of living in the moment. This is not Alf's first art project. Despite his young age, he's already illustrated magazine covers, sells his work around the world, and is a guest teacher at the Art Academy of Maastricht.
 Alf is the son of W+K Amsterdam's lead designer, Karen. He began painting at the age of three and quickly showed unusual talent, creating abstract patterns that come purely from his imagination. His work follows his intuition. He never decides what he's going to paint – he just sees where his brush takes him. His paintings recall the freedom of Basquiat, Haring, Appel, Miró and Kandinsky. For Alf, they just reflect the way he sees the world. "I wish that the world was made out of lines only," he says.
Alf's art has been so popular that it's graced the cover of Monument magazine and he's been a guest on the TV show Moonriders. His mural in the W+K offices will be his biggest work ever. As he prepares for this landmark in his (very young) career, we asked him all about what art means to him.
What's your first memory of drawing?
I don't have one in particular. But what I do know is that from the moment I could hold a pencil I especially liked drawing lines. And nowadays I sometimes wish that the whole world was made out of lines only.
What was your favorite thing to draw?
Not a thing. It's more a feeling. A feeling I apparently have at that moment. I don't think about it though. It just comes. 
Although I like to mirror shapes. My mind forces me to order things in daily life also. It relaxes me.
How do you think it all evolved into your current style?
By just doing it. I draw and paint things I like. I keep coming up with new things while drawing, the next time I come up with new things again, and I think that will go on forever. Every new work inspires me to explore new ideas, shapes and lines.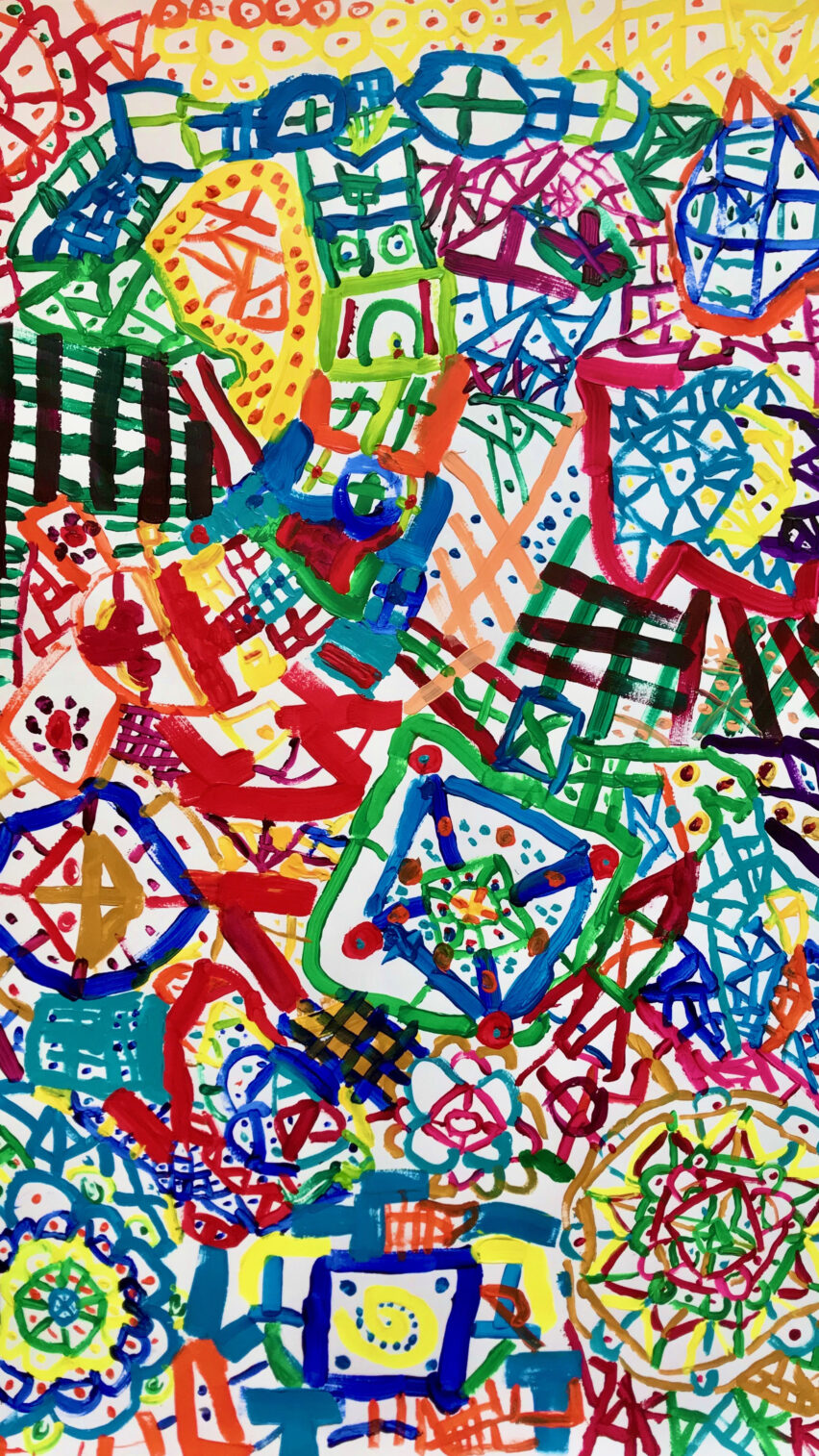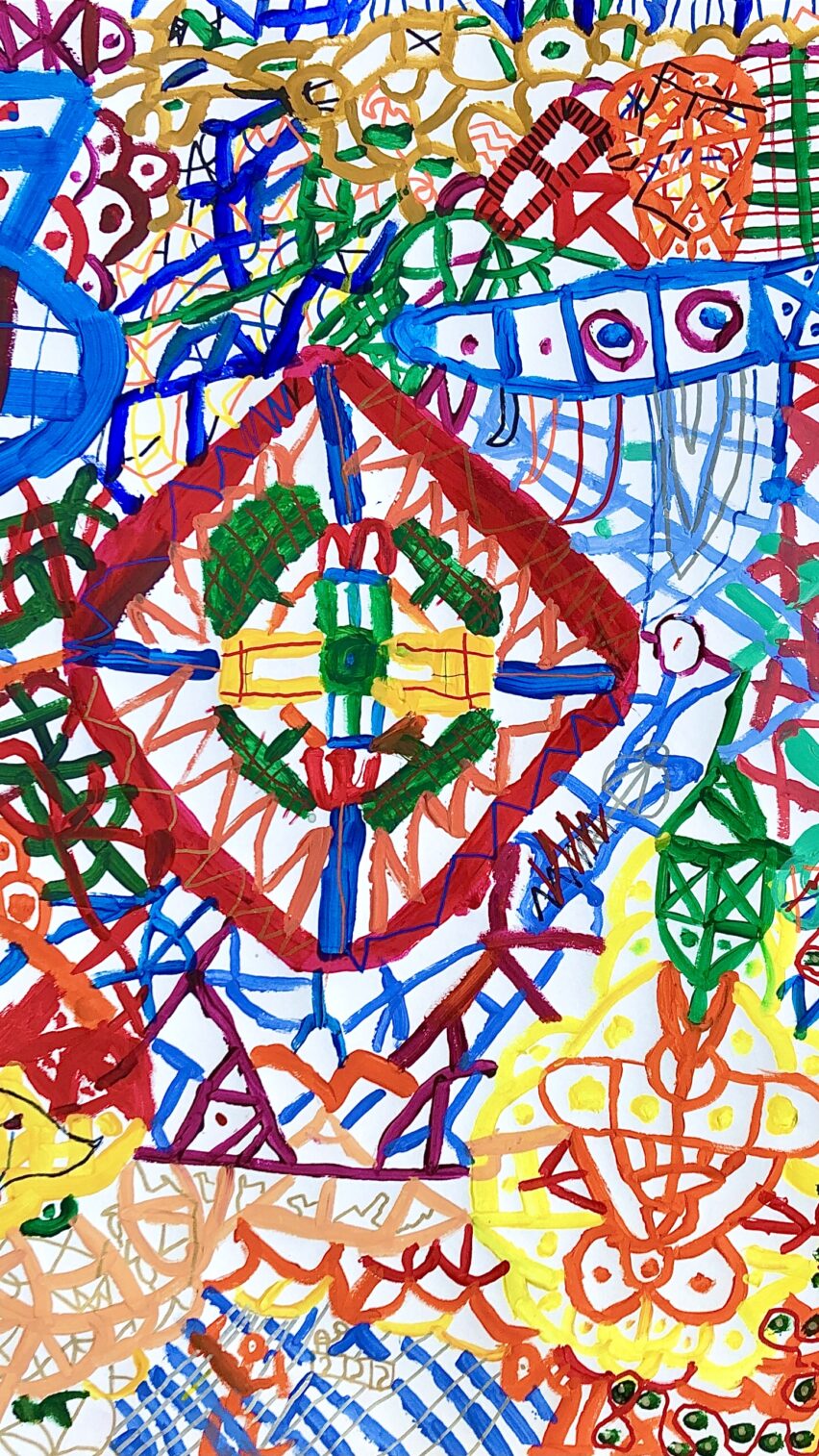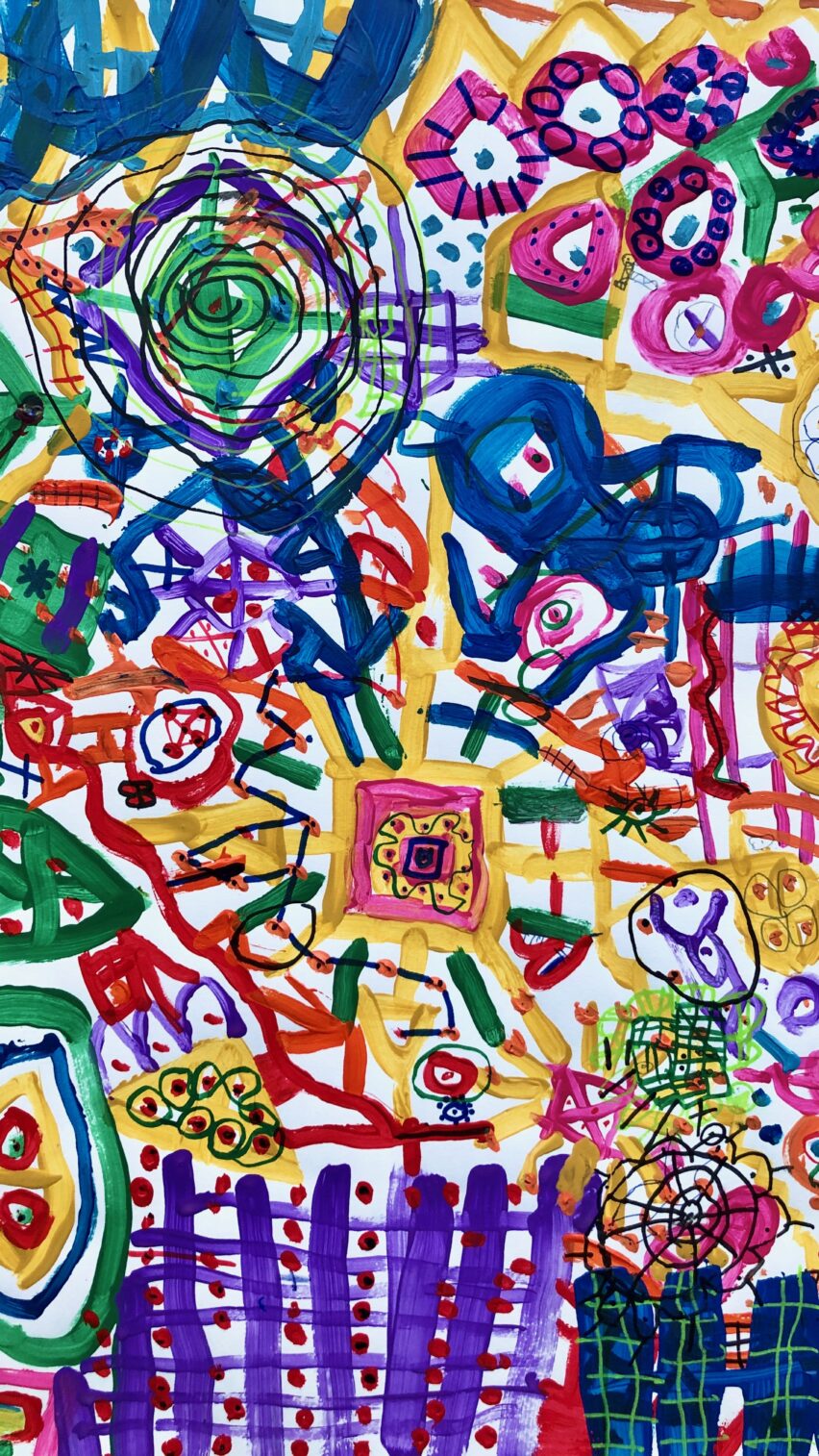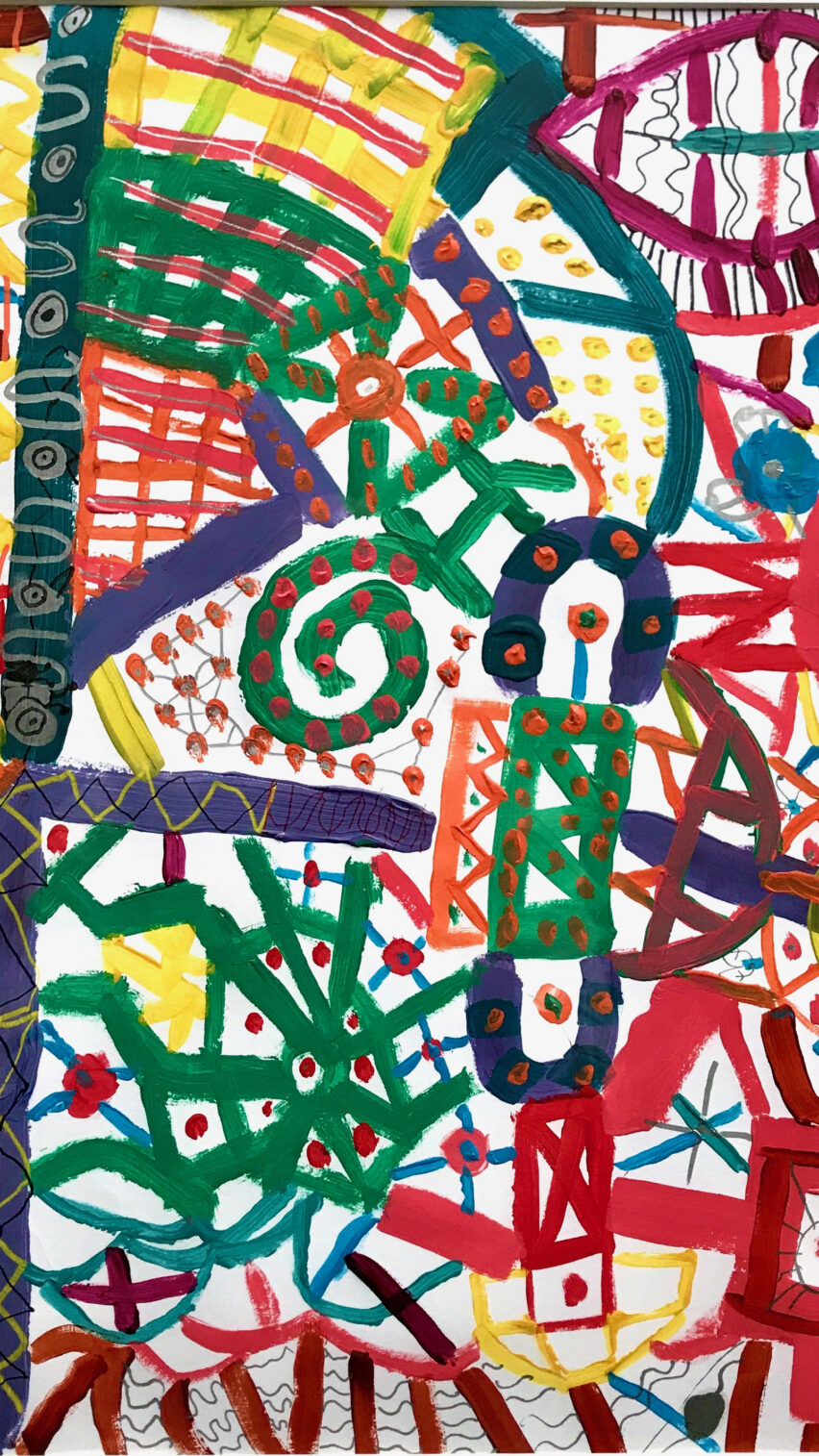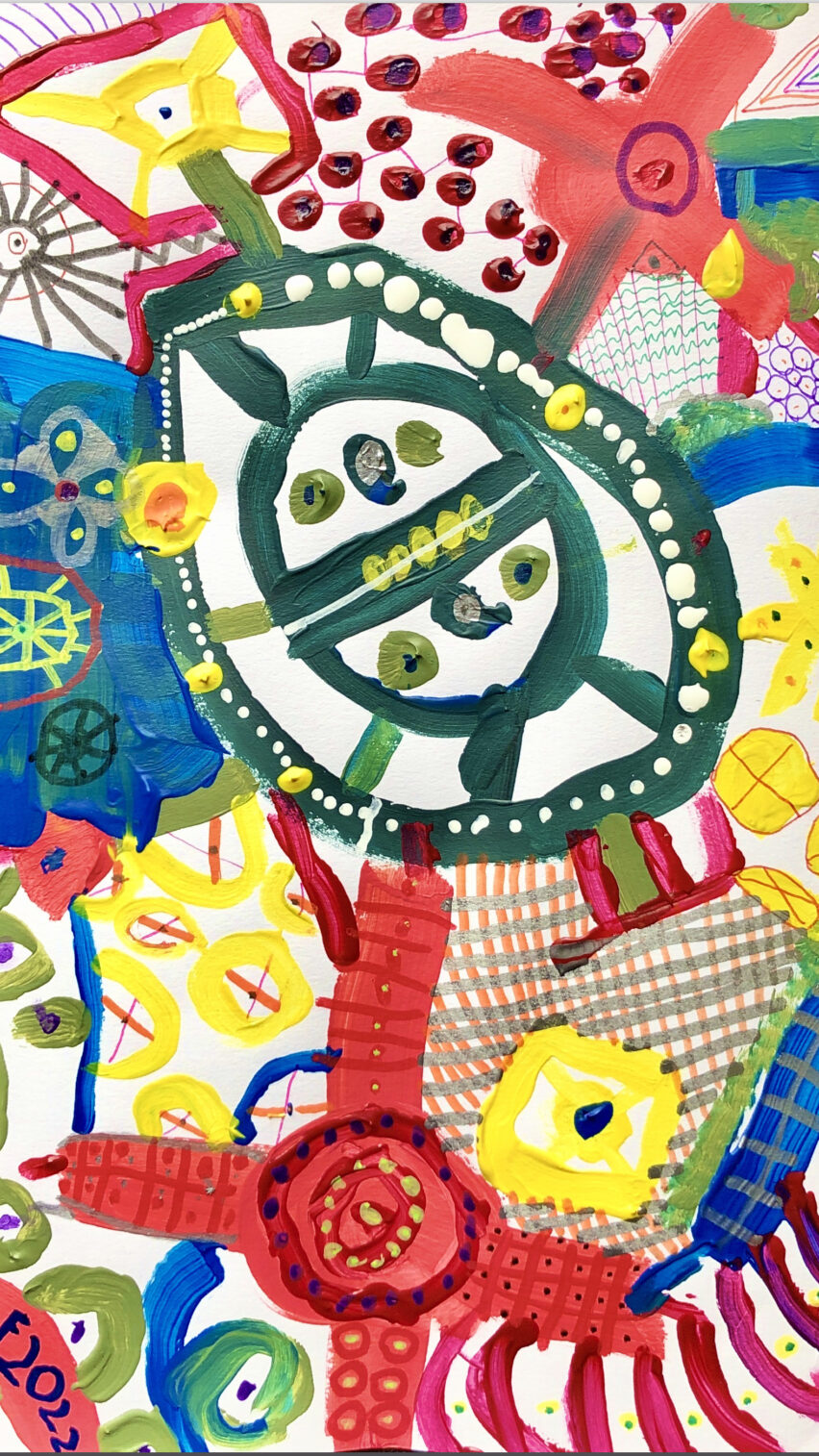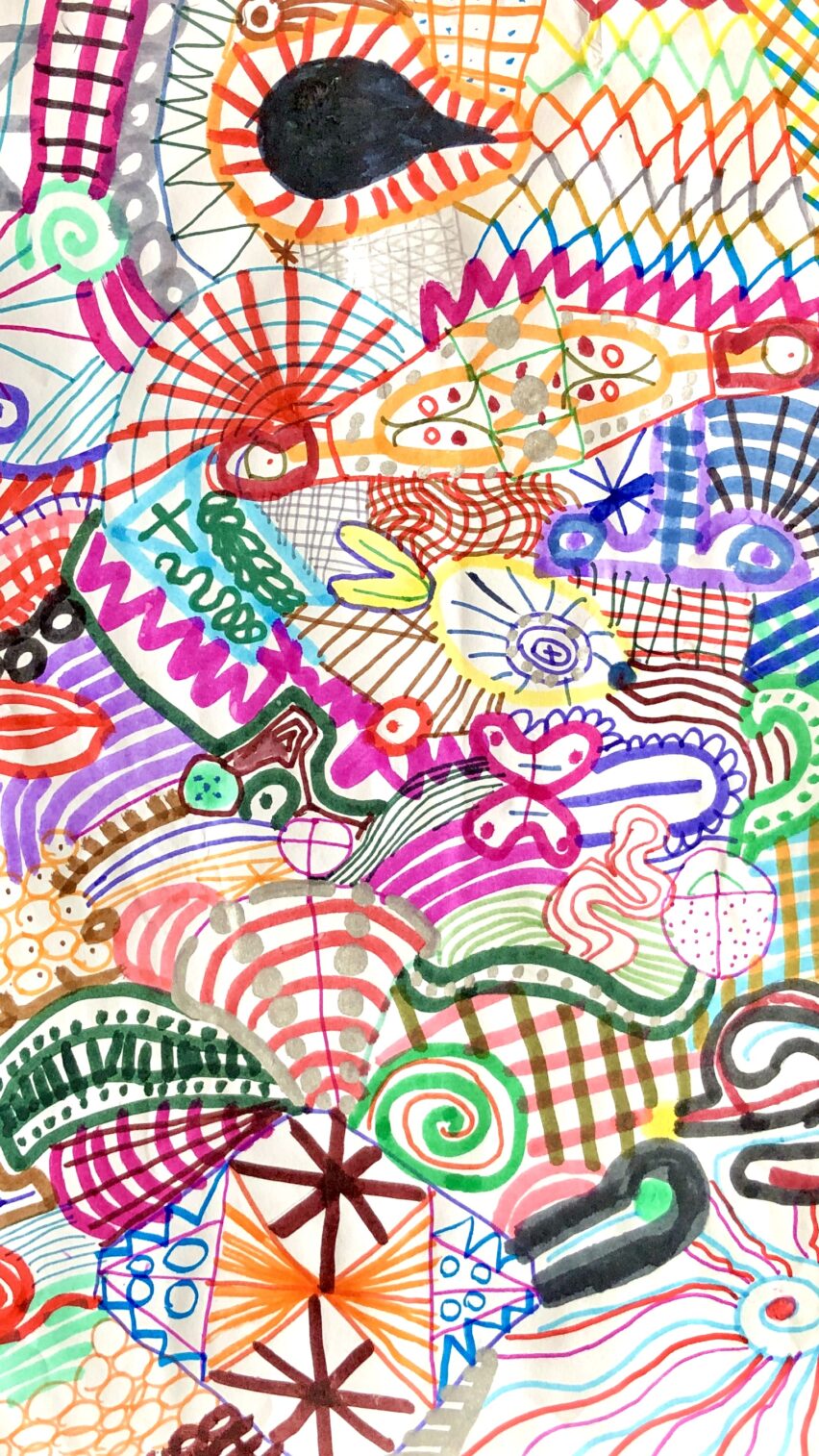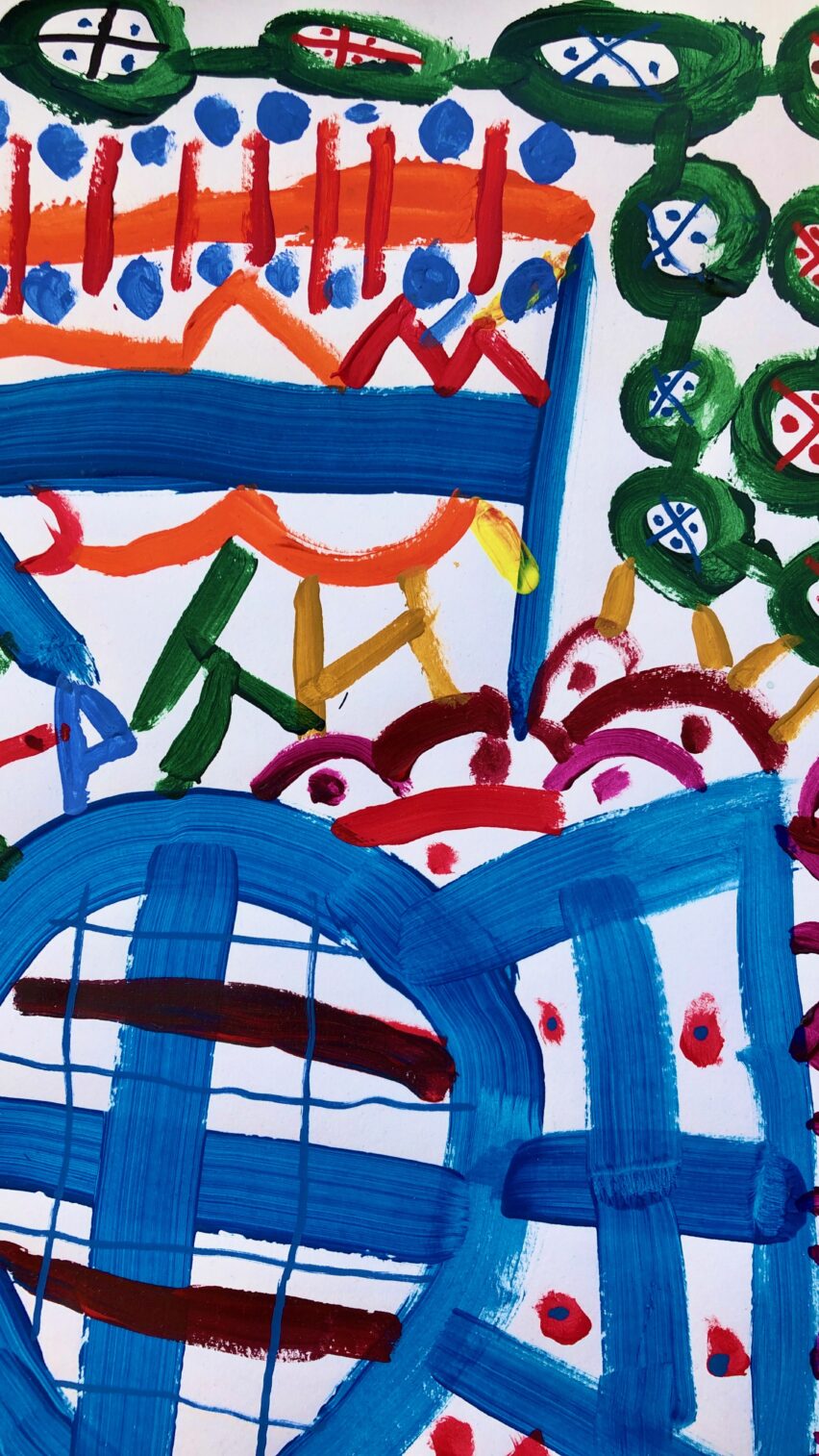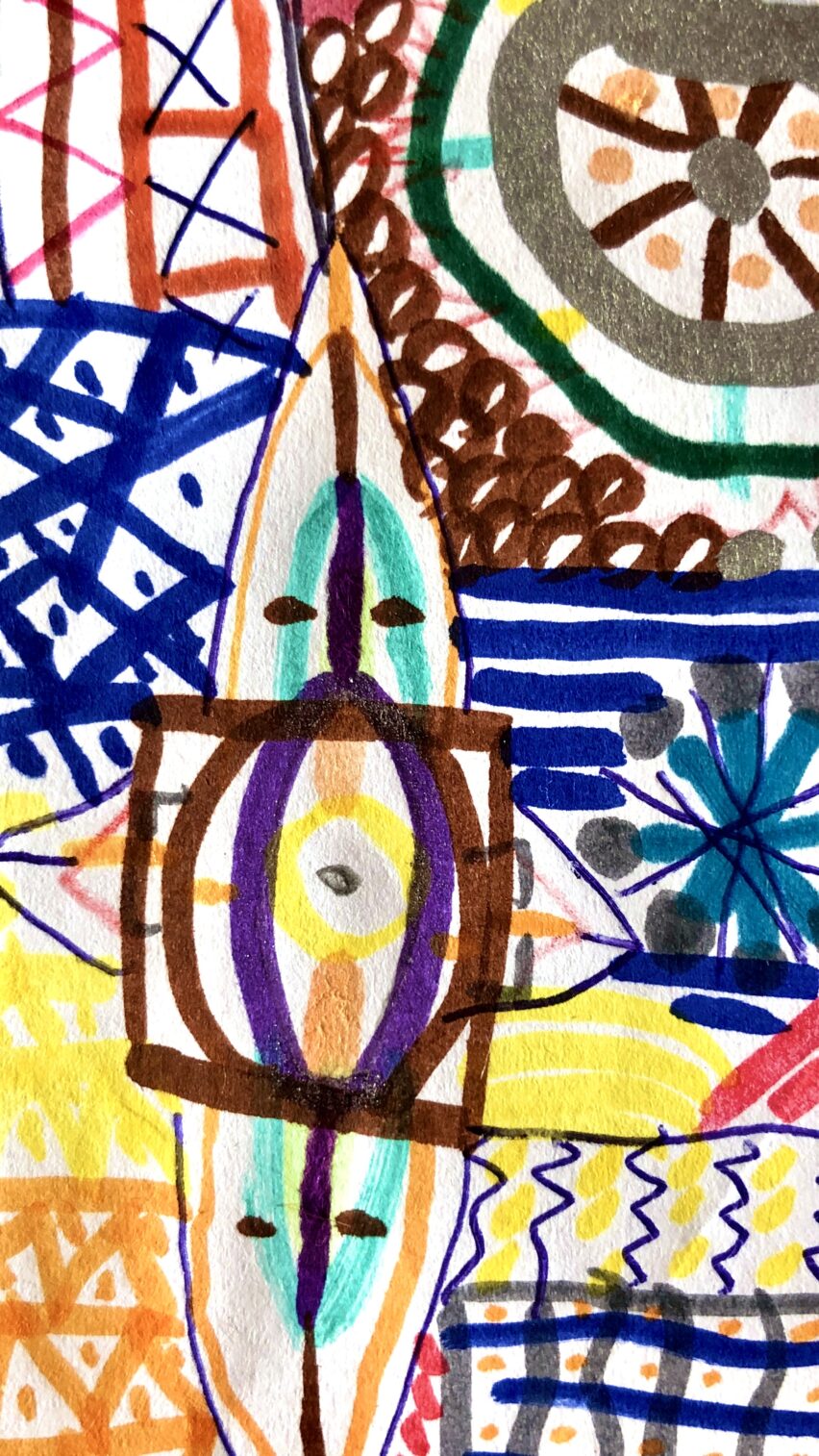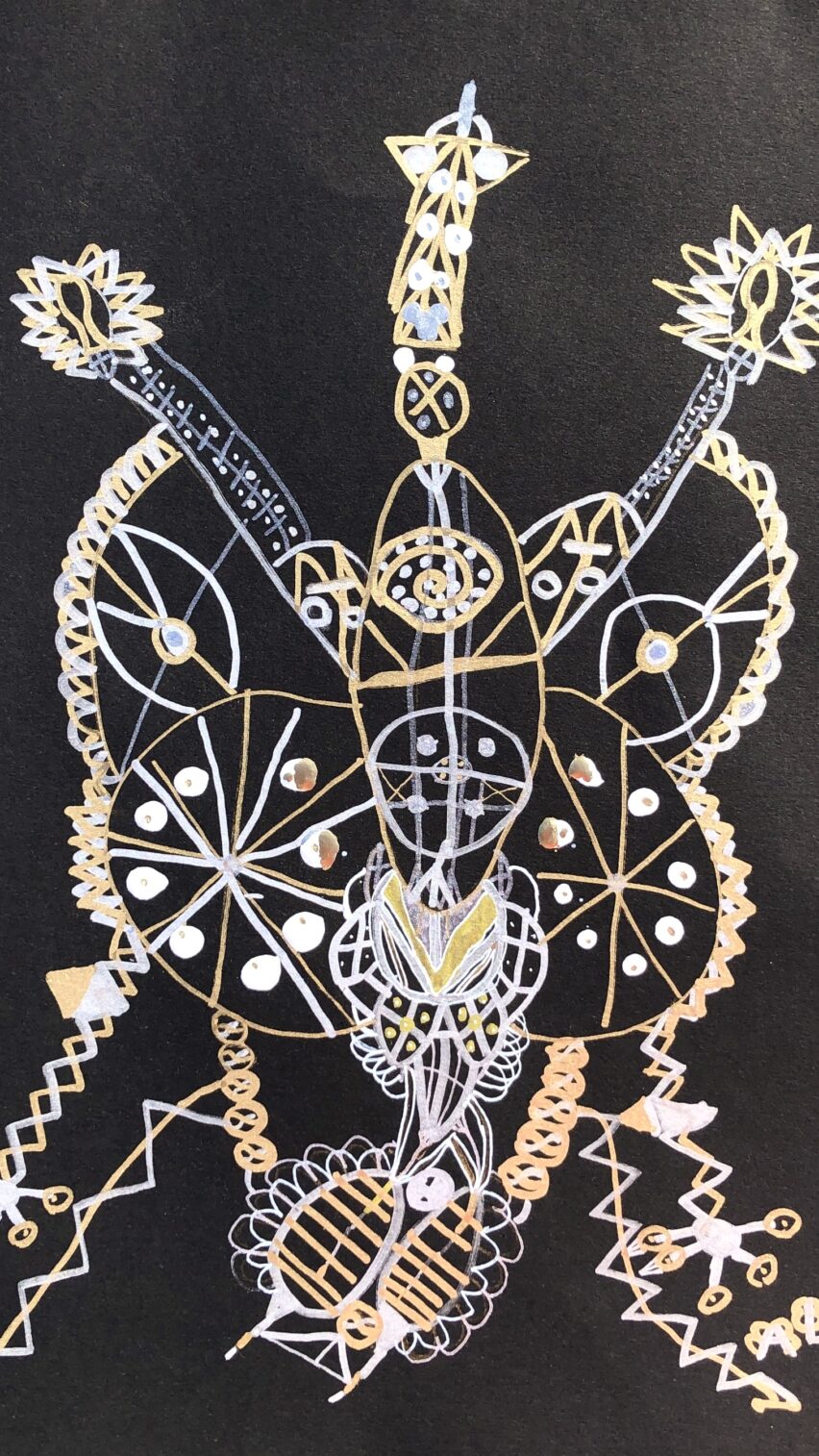 What does painting make you feel?
It relaxes me. Cuts me off from the rest of the world. My parents can hardly reach me when I'm drawing 😉
How do you pick colors to paint with?
I see a color of marker or paint that I like and then I grab it. And only when I have that in my hand do I actually look at what and where I am going to draw or paint.
I like it colorful though.
How do you pick tools to paint with?
I first paint and then do the drawing layer. And that's anything from acrylic markers, fine liners, standard markers, or just a pen or pencil. My toolbox is completely full of anything and everything. 
For the mural that I am going to make at W+K for the first time I practiced with paint squeeze markers and paint rollers. And that went very well! For example, I discovered that you can not only roll with a paint roller, but also wipe it. Haha.
Did you ever make something as big as what you're going to do at W+K?
No! And I think it's very special that I get to draw and paint on someone's wall at all. You can't just get rid of it. Haha. And a lot of people are going to watch it. I am aware of that and I am grateful for it.
I'm used to drawing while sitting and now suddenly I have to stand, that's different. But my test went really well! Oh, and I think it's so cool that I suddenly need a ladder! Haha.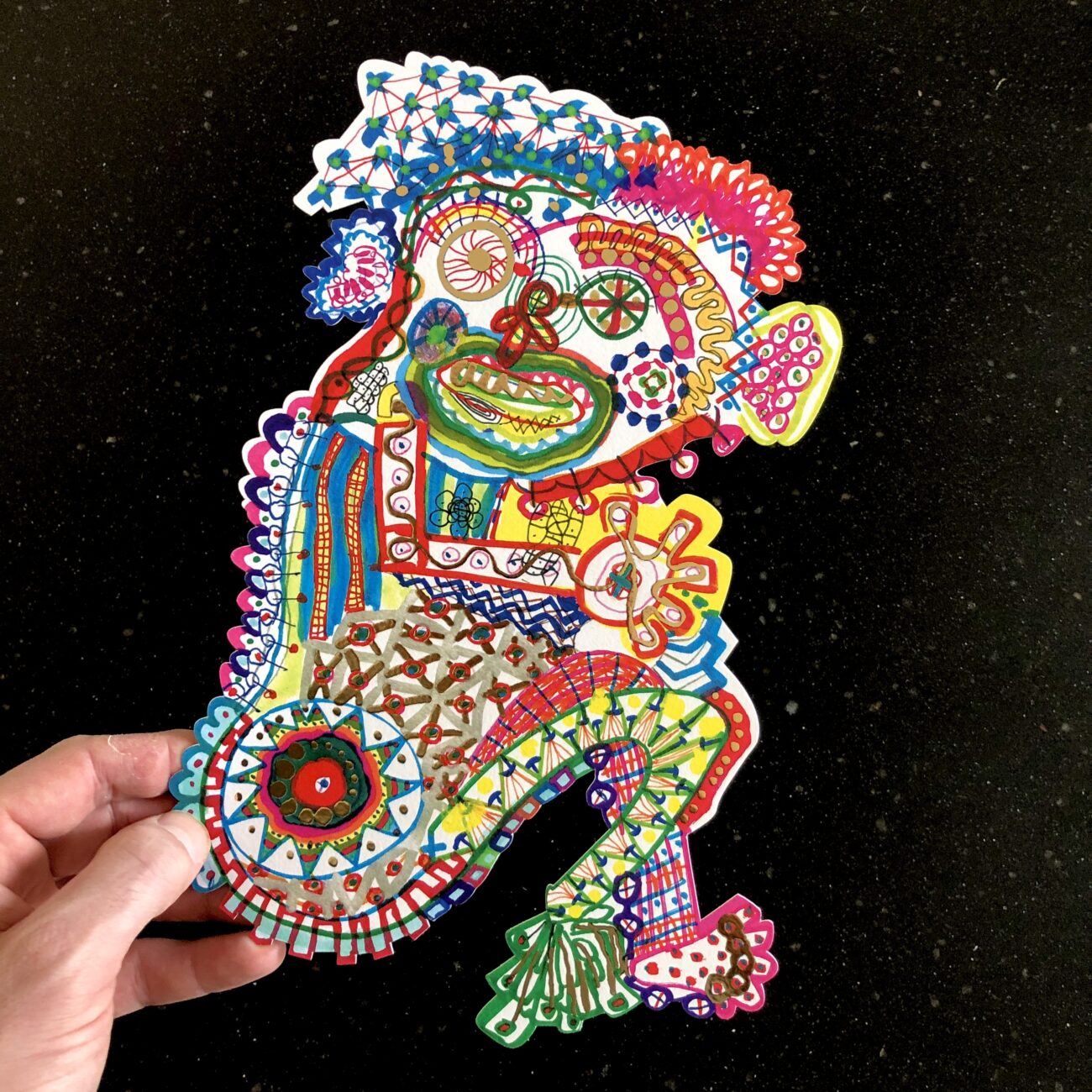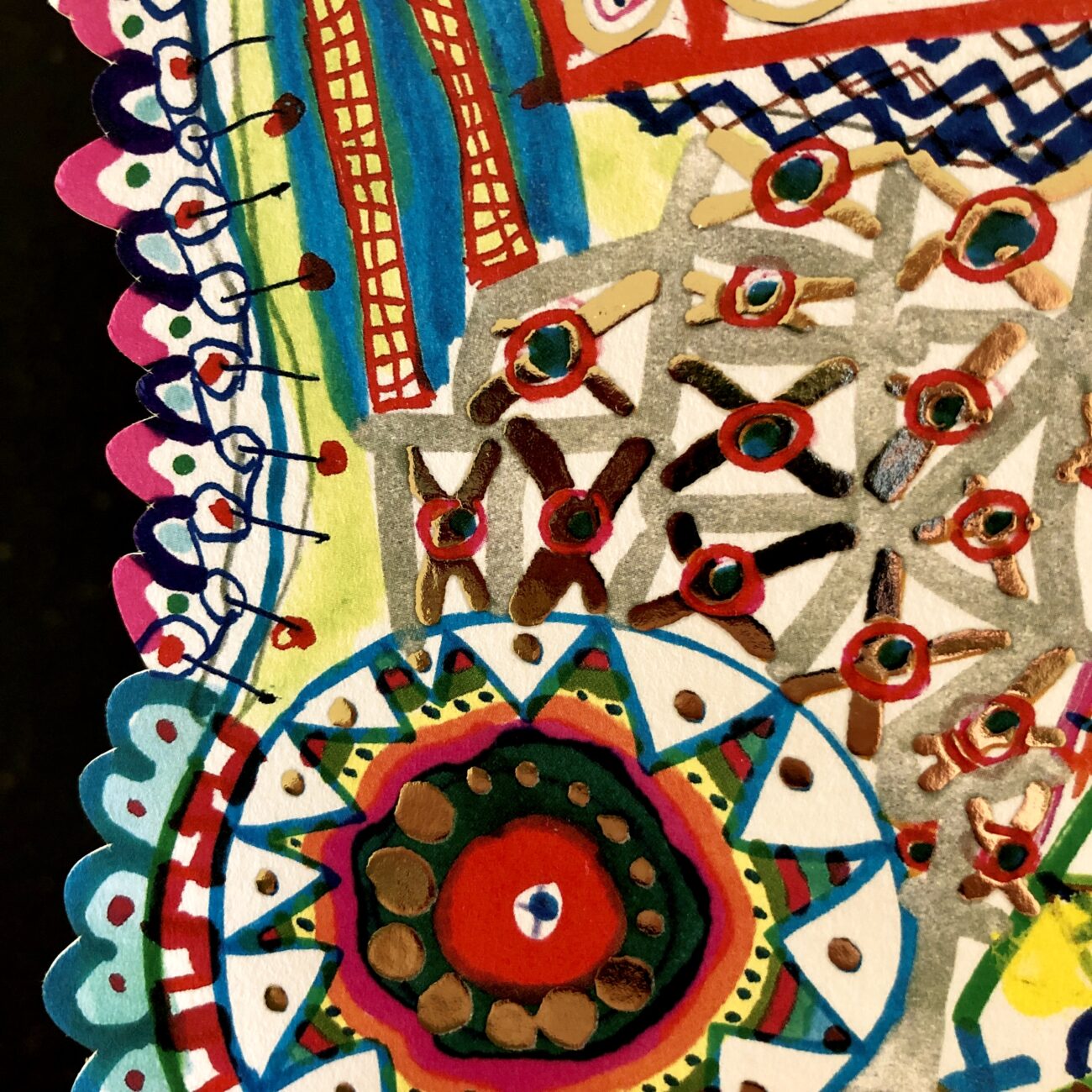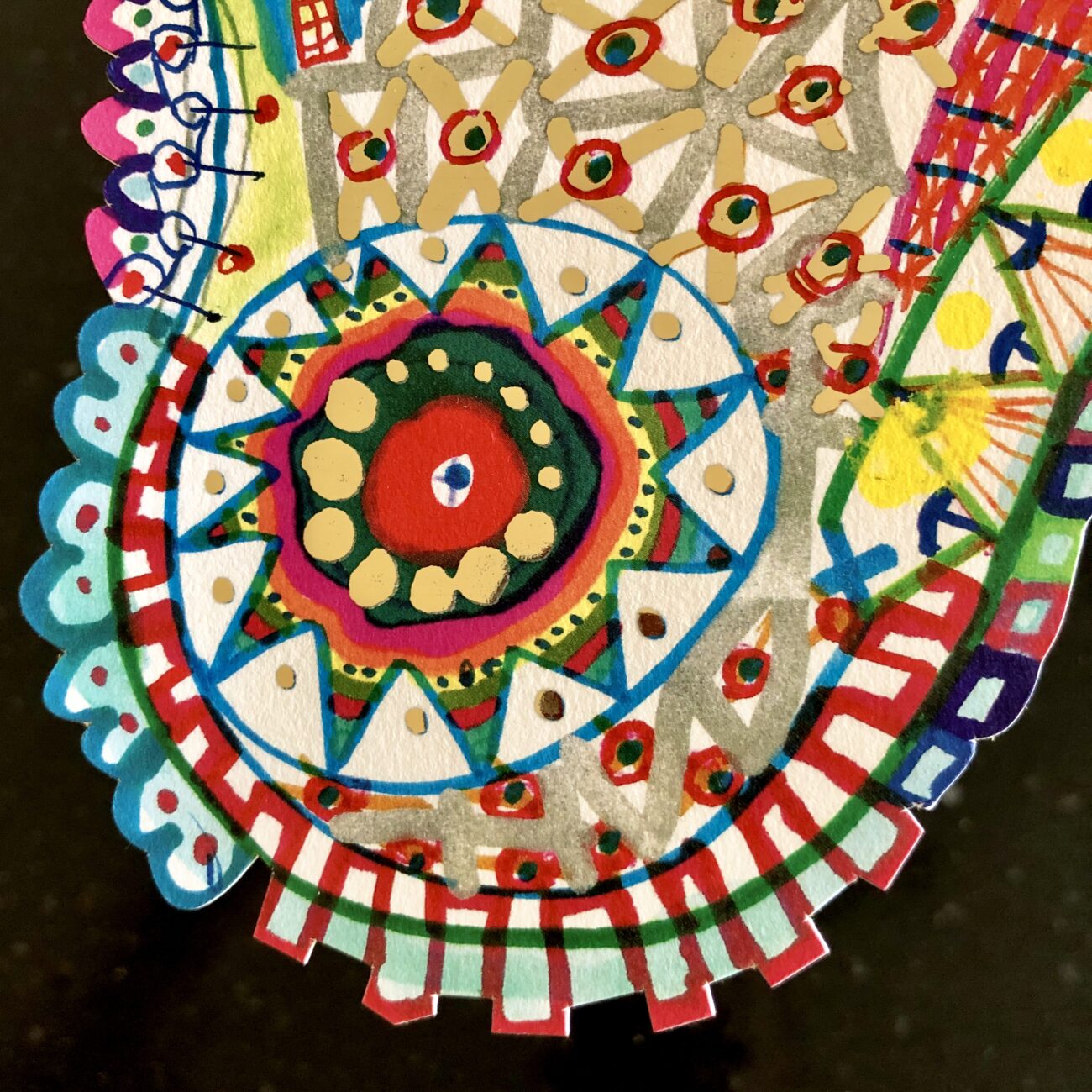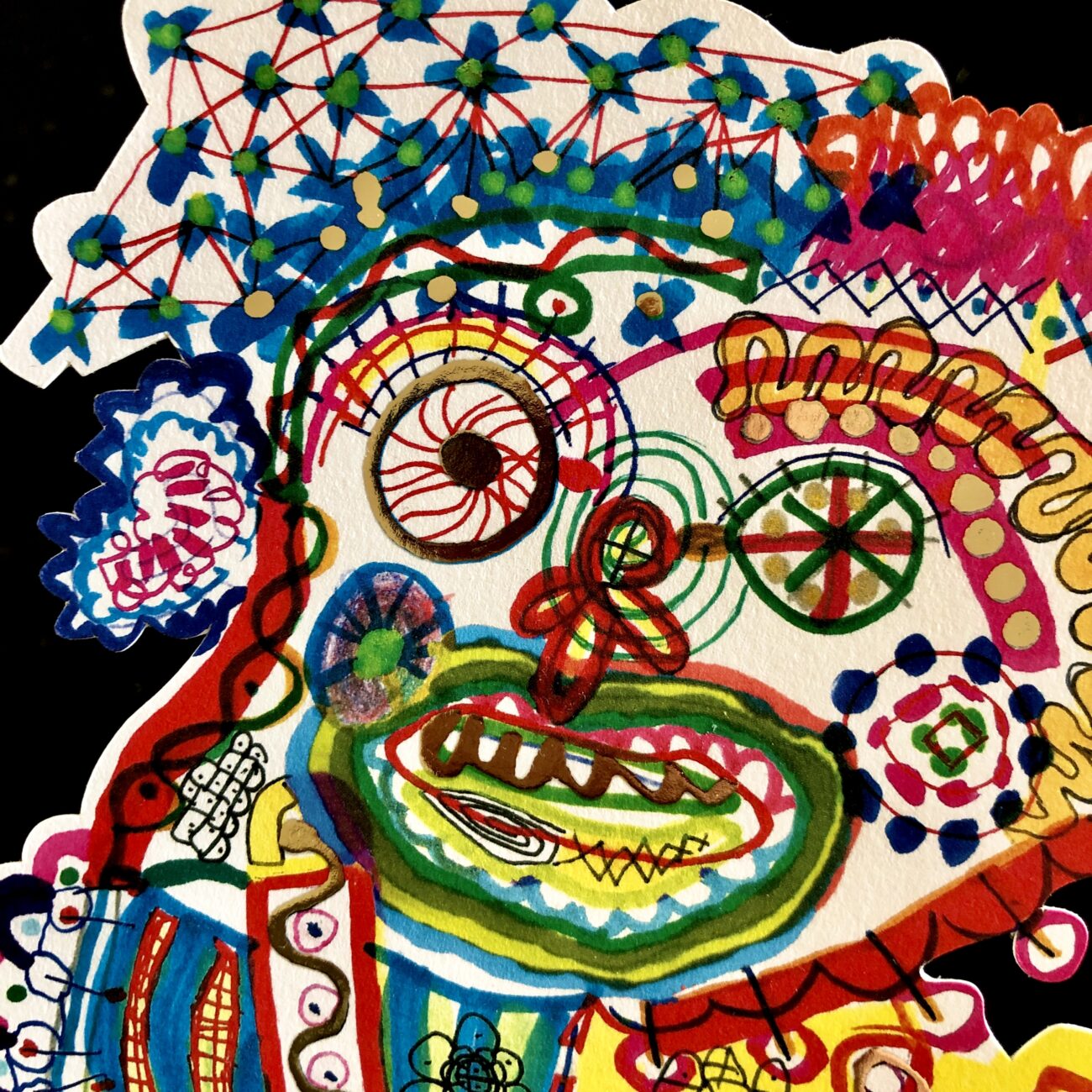 What's the starting point in your paintings? Do you have an initial idea of what you're planning it to be?
No. I just grab a brush or marker and start somewhere, and then let it spontaneously grow and grow.
It's all about putting my feelings on paper without too many thoughts before and during.
What do you feel when you feel stuck? When you feel like you've run out of ideas?
That actually never happens. I always have ideas, they just come. And anyway, there is no such thing as making mistakes. Then you make it part of the artwork, or you use it as a starting point and it grows into something else. I love these happy mistakes. My work is full of it!
Mental Health week runs from May 15-23. To see more of Alf's art, head to his Instagram @alfbarbelwit.  
Please update your browser for the best experience.