WOOOHOOO

The most unapologetic Out Of Office generator under the sun
Corona believes the world needs less emails and more sun because life is best lived outdoors, far from the confines of the airless workplace.
With 4 out of 10 office workers feeling guilty about taking time off, we introduced the most unapologetic Out Of Office generator under the sun just in time for summer. WOOOHOOO aimed to help office workers everywhere celebrate the feeling of being outdoors, take pride in enjoying the wind through their toe hair and make the most of their time-off.
It's time to stop saying sorry and start saying WOOOHOOO!
Those wanting to celebrate their time outdoors could share inspiring notifications with friends, family and co-workers by visiting www.WOOOHOOO.com, where they could create a custom response for those times that they are on vacation, holidays or even when stepping out for a meeting or happy hour.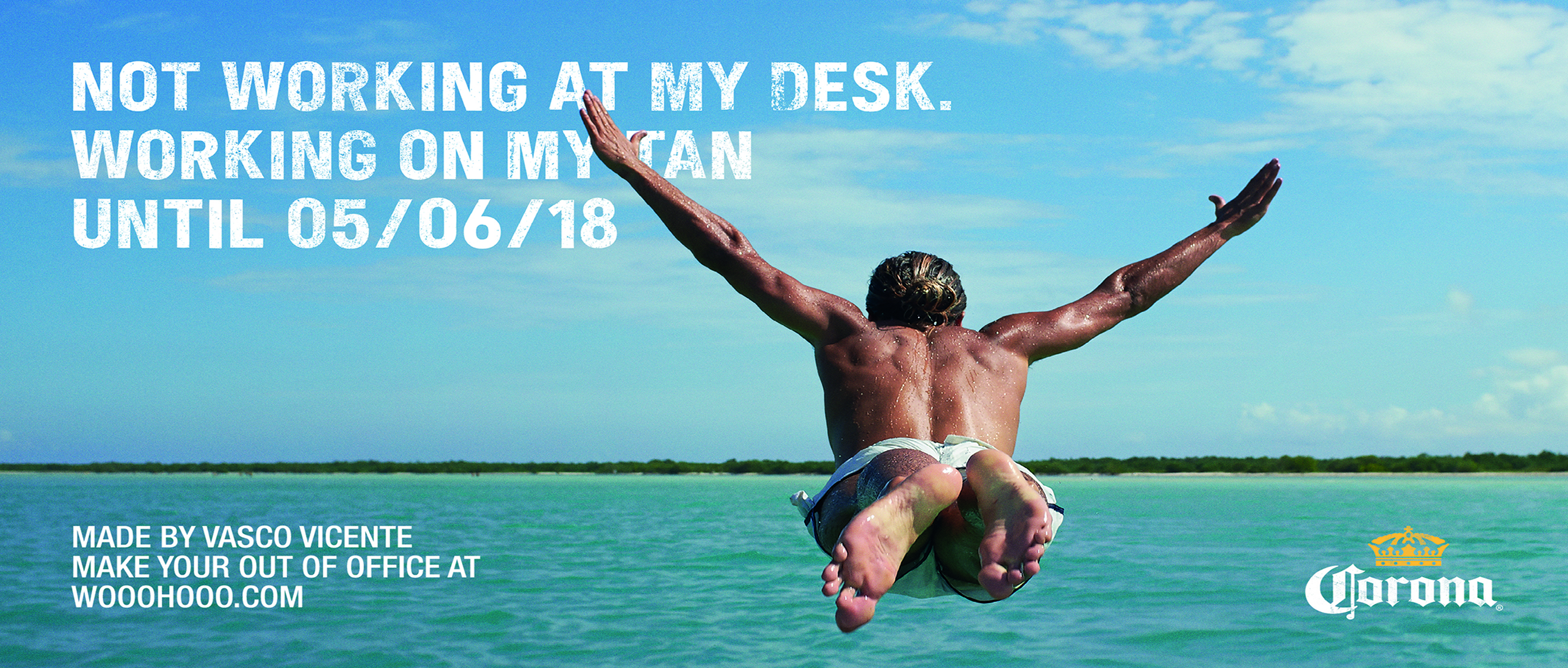 Please update your browser for the best experience.