Meet the women shaping the Creative Industry in the Netherlands
We lift each other up. 
This year for International Women's Day  we spoke with a series of women we share a connection with about their role in shaping the creative industry in the Netherlands. 
We believe IWD is not  just one day, it should be celebrated every single day. That said, we'll embrace this opportunity to introduce you to these creative dynamos. Women who challenge  prevailing narratives and work to shape the creative ecosystem in the Netherlands into a less male-dominated one.
This group of women is by no means comprehensive, but they're the ones currently on our radar, thanks to recent collaborations or longstanding ties. In this spirit, we invited  them to nominate one other woman to  share the spotlight, because this is what creative women do: We lift each other up.
LILITH MAGAZINE/AGENCY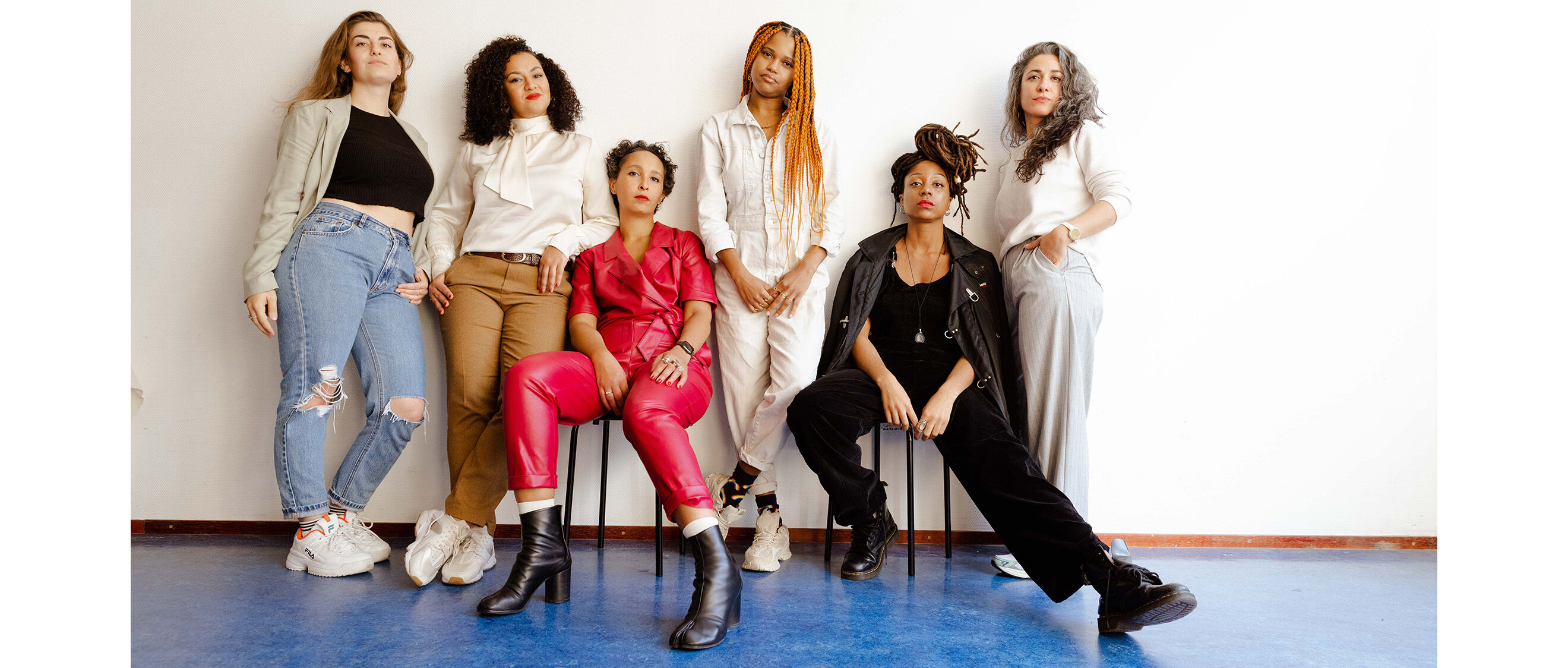 On March 8, 2019, Hasna El Maroudi and Clarice Gargard launched Lilith Magazine, a journalistic feminist platform giving  more visibility to stories by and about  women and other underrepresented professionals in media. Lilith magazine exists to amplify diverse voices  they did not hear , as mainstream media makers and creators.
Lilith Magazine reports on feminist and social justice issues in the Netherlands, Europe and  beyond, a truly progressive platform and a much-needed dose of grassroots journalism arguing passionately for  positive change in the Netherlands.
 But they wanted to do more. So, they started Lilith Agency.
"Our whole careers people kept asking if we 'knew more people like us'. If we could help determine their values. For cultural and political advice, critical thought, and for us to create for them. People were asking how to build the world we all would want to live in. We couldn't keep up as individuals. So we made an agency that could."
Founders Hasna El Maroudi and Clarice Gargard.
Now 4 years later, Lilith's team includes (from left to right) Aimée, Dounia, Hasna, Ariela, Clarice, Betül & Sabrine (who's not in the group photo).
We would like to nominate Hui-Hui Pan, the founder of PAC
NAIMAH JANSE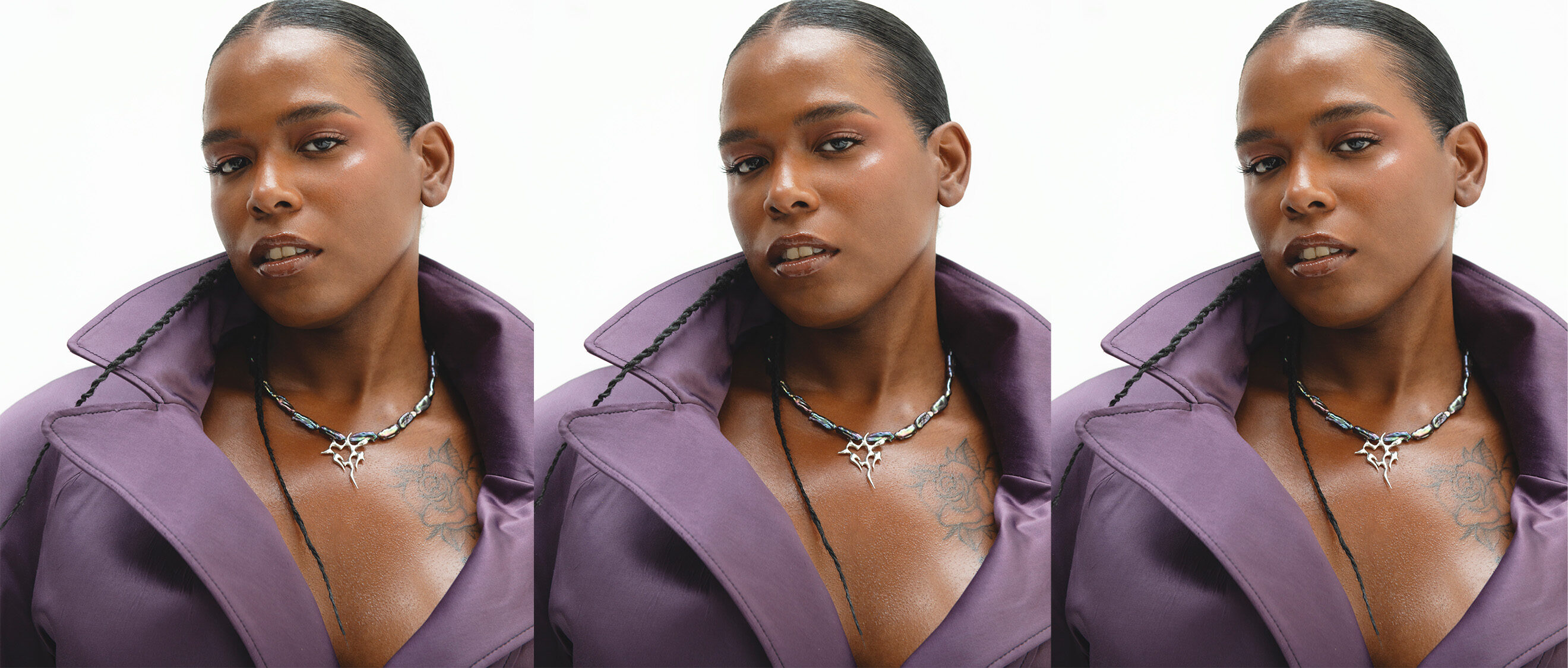 Naïmah Janse (she/her). Womxn of trans experience, trans activist, model and Mother figure in the ballroom community here in the Netherlands. Naïmah comes from the beautiful Caribbean island of St.Maarten, where she was born and raised, moving to  the Netherlands when she was 20 years old. She enrolled in a dance college in Rotterdam for two years then furthered her ballroom journey in 2012 when she moved to NYC. 
There she learned the true history and essence of ballroom. In 2016 she moved back to the Netherlands to live and work, becoming an advocate for black trans women in Benelux. In 2020 she co-founded "The Black Trans Arts & Joy Fund", a private initiative that centers community care for Black Trans people (black trans women, black trans men and black trans non binary people).
They support by organizing crowdfunding initiatives, as well as sharing & connecting networks, and offering practical support to provide the community with space to create, share their art and legacy, and above all, experience joy.
Naïmah then became Dutch mother of the House of Milan in 2021, she then helped open a brand new house in the ballroom community, "The international house of ELLE",   where she is the Overall Dutch mother.
What's your role as a mother?
The mother is the foundation of the House. She not only sets the kids in line on and off the floor, but helps mold and nurture.
I want my kids to win outside of the Ballroom as well. A lot of times these kids need guidance when it comes down to their identity and where they fit in this world, that's when I come in to let them know it's ok not to fit in!
How are your creative outlets and what does creativity mean to you?
My creative outlet has always been dance, I fell in love when I was 15 years old and it's been my outlet ever since. I just recently took on another way to express my creativity, I've been learning how to use a sewing machine for about 2 months now and I'm so inspired to see where my creativity will take me.
Creativity to me means expanding yourself, discovering hidden talents you never knew you had and, regardless of your level of ability, creativity can be enhanced, it is teachable, and it improves with practice.
I want to nominate Jeanette Chedda is a disability advocate, speaker and model who represents the role model she needed when she was growing up. 'You can't be what you can't see' is one of her favorite quotes. And representation matters is what she lives. With her presence in magazines, politics and activism she blows away the white hetero cis, male, skinny, tall and able bodied standard. And that's long overdue. Especially in The Netherlands.
MAXI MEISSNER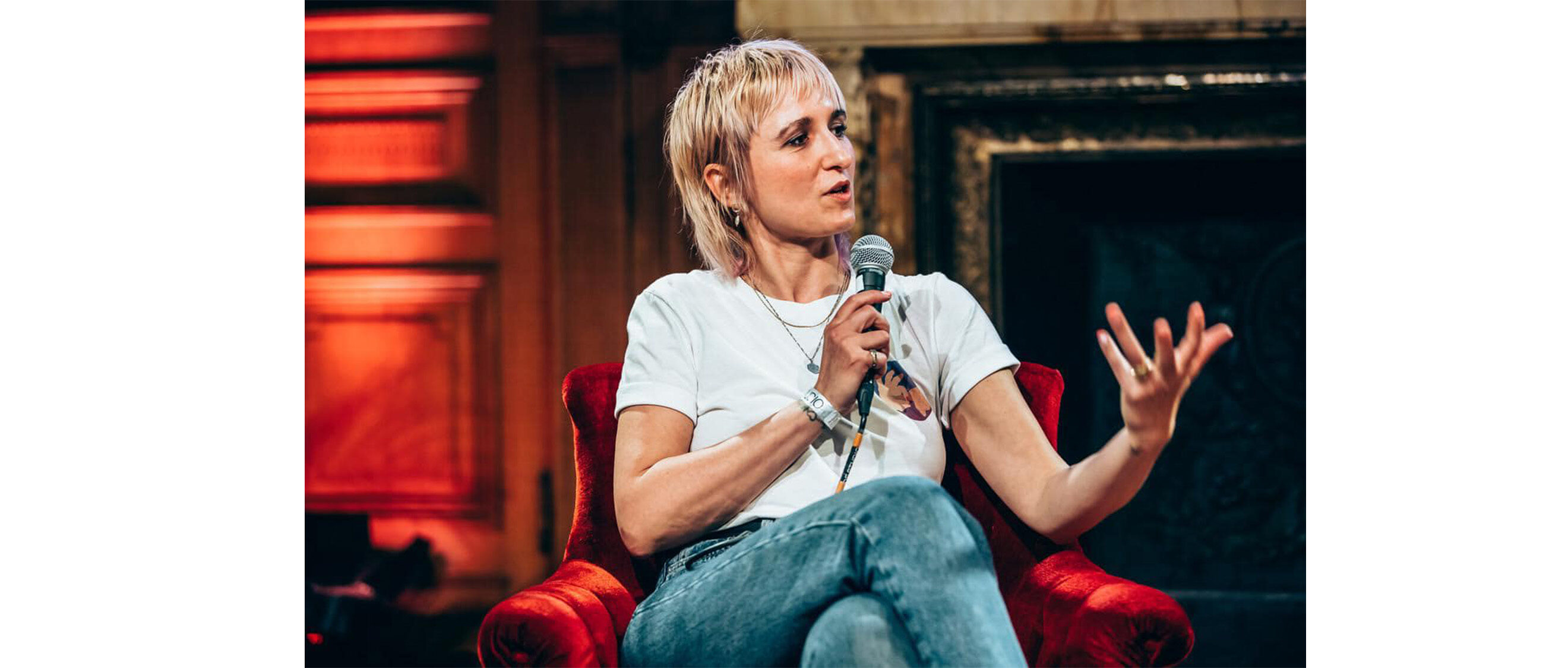 Born and raised in former East-Germany, Maxi Missner moved to Amsterdam 18 years ago and never left. She loved studying Media and Culture at UvA, while working in a coffeeshop and interning at the coolest Dutch magazines she could get into, despite her accent. 
After a brief excursion into the world of creative agencies, she decided to freelance for international cultural events, spearheading  the marketing efforts for animation- and dance film festivals, art events and photography fairs. She started working as head of PR for the Dutch Design Foundation in 2021. She is specifically responsible for all PR and media efforts of Dutch Design Week and Dutch Design Awards
On top of all this, she channels my own creativity as curator of erotic films and activist for sexual health. She co-hosted a successful podcast on female masturbation and porn called Women Watching Porn, and currently co-curates erotic short film programmes as Schmutz Cinema in LAB111. She endeavors  to show that porn can be an empowering, hilarious and creative art form.
What were the origins of your creative drive?
It took me well into my career to figure out that my drive is not so much to create, but to promote and amplify the ideas and voices of others. A lot of my drive simply comes from realising that I'm good at that. I love working with artists and designers and to surround myself with things that tickle my curiosity. What I love about the world of design is that it can take you anywhere: From aesthetically pleasing interior designs to discussions on the sustainability of raw materials and supply chains. From a revolution in solar power, to carless cities, to mycelium coffins, to beautiful garments, to communal spaces that are designed in collaboration with the people using it…It's a big world out there.
A big part of me is also delighted by deviance in the broadest sense, which is probably why I'm attracted to more…uhm…challenging art forms like pornography.
What is your role as part of DDW and what's the role of the festival within the Dutch creative industry?
As head of PR and media I make sure that media outlets in the Netherlands, Europe and the world report about the incredible design and research being presented at Dutch Design Week. On a more challenging level I try to pitch stories that look beyond the beauty of an object or installation. Stories that move the discourse towards the importance of conscious consumption, innovative sustainable raw materials, incredible research, and other topics that might feel a little less sexy than the new collection of a trendy design studio. There's nothing wrong with reporting on beauty and trends, but it is important to find a balance and look deeper when we can.
Dutch Design Week is the 2nd biggest design event in Europe. We're a huge podium for designers to showcase their work. But what makes us stand out is that we present a vision of the future that is optimistic, but not naive. We show good design for a bad world. We talk about the problems and try to offer solutions. I personally think that this is what makes DDW such an interesting and healing place to be at.
I want to nominate Aneta Ozorek – director of Kaboom Animation Festival.
AYRA+IRA KIP
Ira and Ayra are the founders of KIP Republic, an Amsterdam-based, internationally-focused creative agency that curates cultural Art projects and events in multiple art disciplinesFounded in 2018, its  focus is to evoke critical conversation through storytelling and collaborations with Artists, Cultural Leaders, Changemakers, and Communities alike.
Ira is a Theater Director, writer and educator
She is also the co-founder of the cultural review platform Paars Paars, which reviews all things arts and culture, written by black thinkers,creatives and writers.
"My creative outlet is the kitchen and anything food and baking related. To me creativity means to imagine and re-imagine the world while no one is watching. In full freedom, without limitations. It is my core necessity and it is the drive for anything that I do."
Ira Kip
Ayra is a writer, social entrepreneur and award-winning fundraiser. She led long-term projects such as Art Rules, known as one of the biggest Educational Arts programs produced in the Dutch Caribbean. She is also the co-creator of Free Heri Heri for All and founder of Waldemar Publishing, a niche publishing company for creatives. In 2021 she co-directed her first film, "Skyscrapers", which became an official selection at the Miami Screen Dance film festival. She sits on several boards and is an ambassador and former Jury member for the Dutch Black Achievement Month/Awards.
"My first creative outlet is writing. I love to write stories, project Idea's, business idea's or something personal like my mothers' family story". It's my way of channeling all the thoughts that circle around in my brain and allows me to express this in an artistic and creative way"
Ayra Kip
We would like to nominate Joan Biekman.
She is the founder of
Urban Creatives
with brains in Den Haag. Also a grant consultant at the performing arts fund.
Last year she got I think around 30 black businesses from Den Haag together to organise a collective Keti Koti commemoration. She does amazing work connecting entrepreneurs in the diaspora in her city.
CHARLENE AUSTIN
Charlene is a PR & Communications Strategist for the art world and co-founder of Okra Agency. Born and raised in the Netherlands to Ghanaian parents, she grew up immersed in a creative palette of people and cultures which made her develop an artistic view, a passion for aesthetics, and a love of storytelling.
What's Okra and why is it important in our society?
Okra Agency is an independent PR & Communications Agency whose focus is on amplifying the creative voices of POC communities in the fields of art, design, architecture and cultural enterprise. We believe the creative voices of the POC community should be amplified in order to create a balanced creative landscape.
What are your creative outlets and what does creativity mean to you?
I love to visit museums and galleries to get inspired and broaden my view on society. I used to be a dancer too so I still love to use that as my creative outlet. Creativity to me means the ability to approach things differently  and to dare to go off the beaten track.
The woman I would like to nominate is Lynn Zebeda
A beautiful individual and social impact strategist who does various programs and lectures about sustainability and climate change.
Please update your browser for the best experience.