Personal Project: How To Be A Roll Model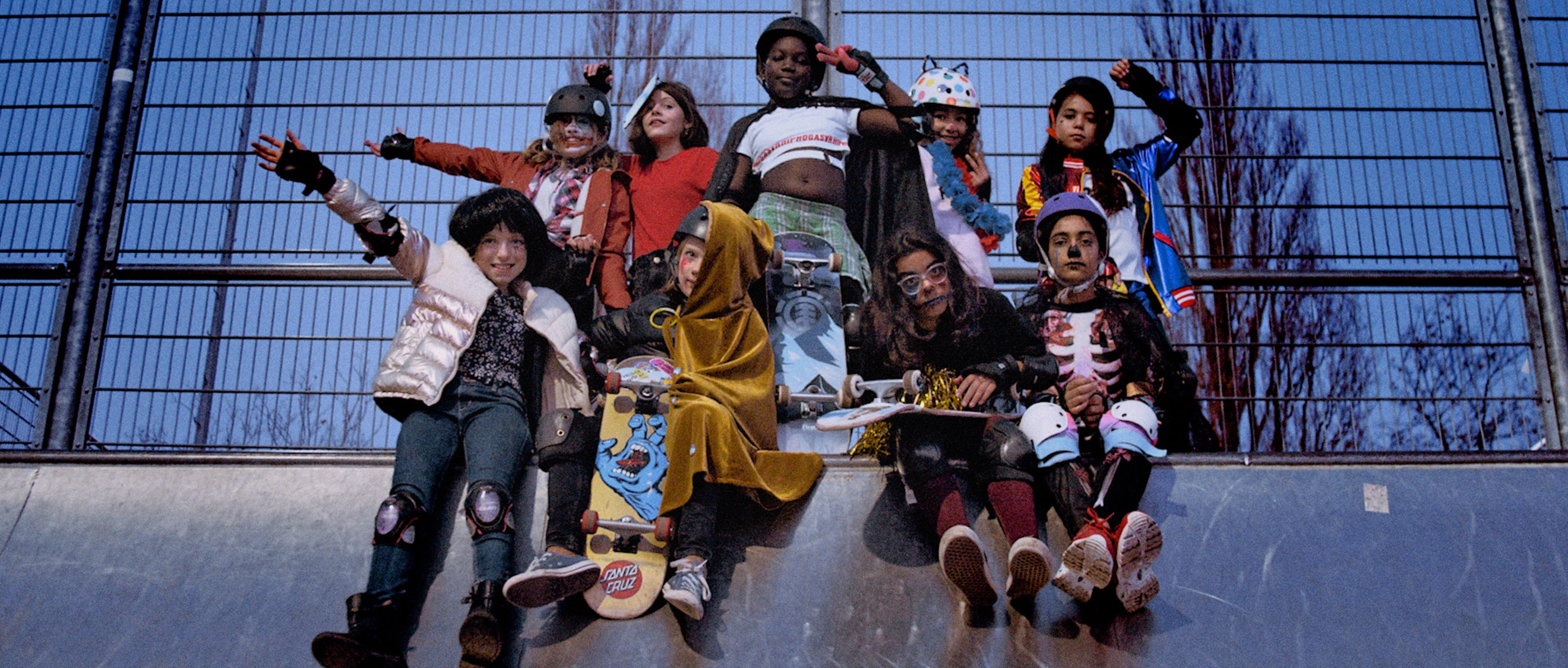 Ane Santiago Quintas, a Copywriter at W+K Amsterdam talks about her experience of creating the documentary skate film 'How To Be A Roll Model',  together with an almost all women and non-binary team of friends (some W+K colleagues included) for Project Fearless. PF is a Dutch non-profit offering after-school activities for girls in Amsterdam, with a focus on bravery, leadership and community impact, and the hope is that this film challenges the norm and reaches girls and non-binary youth around the world, so that they can see others like them and feel invited to go to the skate park.
My therapist once told me the brain can't process negative commands. If you're arguing with someone, telling them: "I feel upset because of what you did, so, next time, please do this other thing instead and I'll feel much better" is scientifically proven to be more effective than saying "stop doing that because it upsets me". So, in the spirit of science, this won't be an article to remind the internet how low the number of women, non-binary folks and POC is in film sets, production, and creative companies, but to share what happens when you actually have us in the room and allow us to tell our own stories. This is an article to say thank you, and, mostly, to celebrate good work.
*FYI I'll be using full names in case someone is looking for talent and any of the crew members are free* I met my good friend Robyn Ransmeier (Account Manager at W+K) for a little COVID safe hangout after my Summer holidays (2020), when she told me she had started volunteering with a non-profit from Amsterdam that organizes after-school activities for girls and non-binary youth called Project Fearless. She was looking to put together an all-female crew to shoot a skate film about their skate program, in order to help solve the problem of female representation in the skate world, and she thought I could help her put a script together. And so, the story begins.
We wrote the film and presented it to Mérida Miller, founder of PF. She gave us the green light, and then we realized we had three weeks to put a crew together. A crew of women and/or non-binary folk, specifically, and, as we know, that's a whole different beast. Emma Mällinen, my art director was the first to join. Then my good friend Marina Coenen, photographer and skateboarder offered to be the DOP, she reached out to her friend Al Lewis to see if she would want to direct it, who brought in her friend Mathilde Grenold to co-produce it with Robyn and, just like that, it happened. Now, there's something special about reaching out to your friends, have them reach out to their friends and coming together for the love of something. But there was something larger than life in our first encounter as a group – every one of us genuinely understood the experience of the subject we were making the film about, and that has to be when you know you're working with the right people.
We all knew how it felt to walk into a space and feel intimidated because there were very few or no people who looked like us – but we also knew how good it felt to take up space, doing what you love most and sharing that joy with other people. Just like the girls.
It's funny how life works through metaphors, isn't it? You think you're making a film about a skate crew, and then you realize that is your story too – it's just happening somewhere else. You also see how important and necessary all-female and non-binary spaces are to break power dynamics, and build narratives of trust rather than competition. Everything gets better when you put us to work together and not against each other. The work gets better. The support gets stronger. THE RESPECT becomes unquestionable. And the deeply engrained belief that opportunities are a finite pie for us and only the best and hungriest will get them starts disappearing, because we can finally share them. We give them to each – we gift them to each other.  We grow more, and we grow better – whether growing for you means finally landing an ollie, or getting a job interview you wouldn't have applied for. AND when you have two groups of folks of different generations engaging in these dynamics simultaneously, in front of each other??? I do think we're healing our corner of the world a little bit.
Behind-the-scenes photography by Mathilde Grenod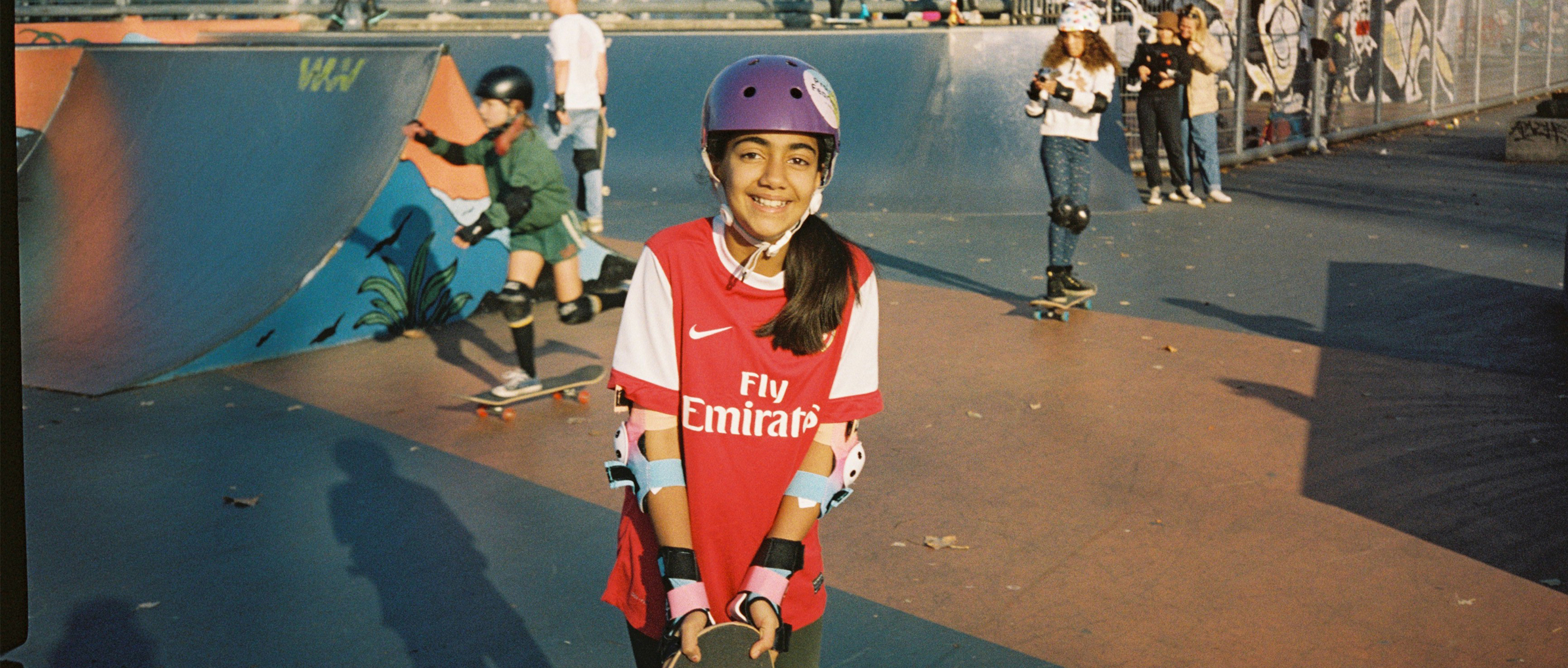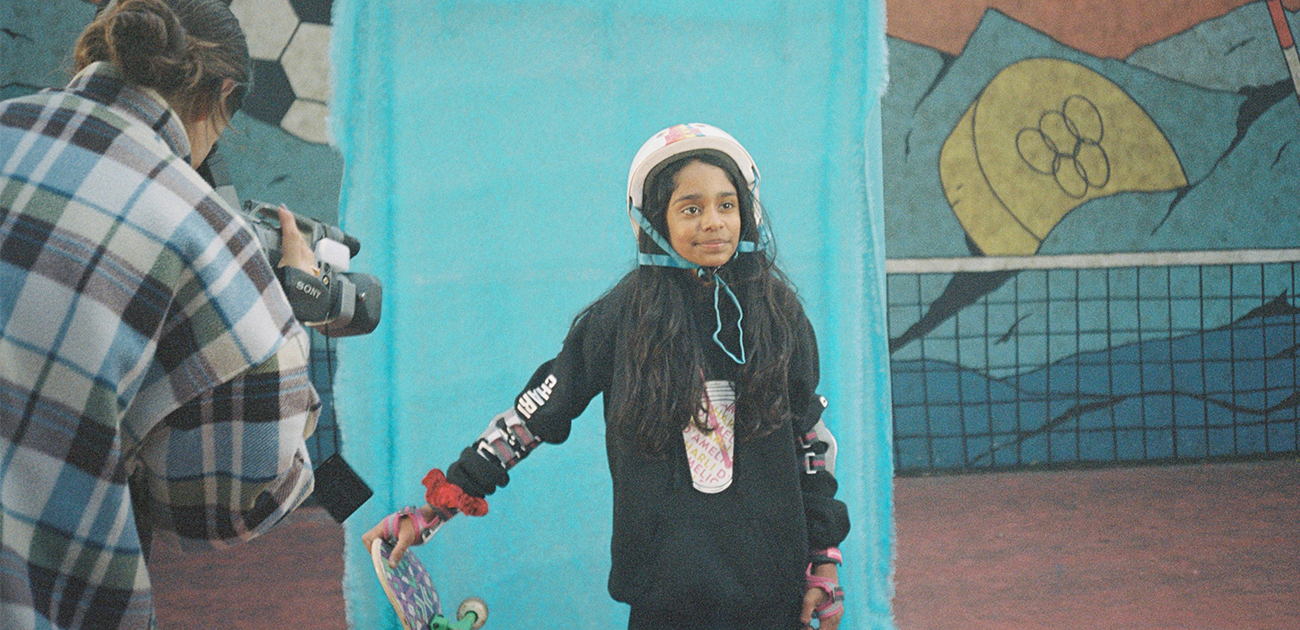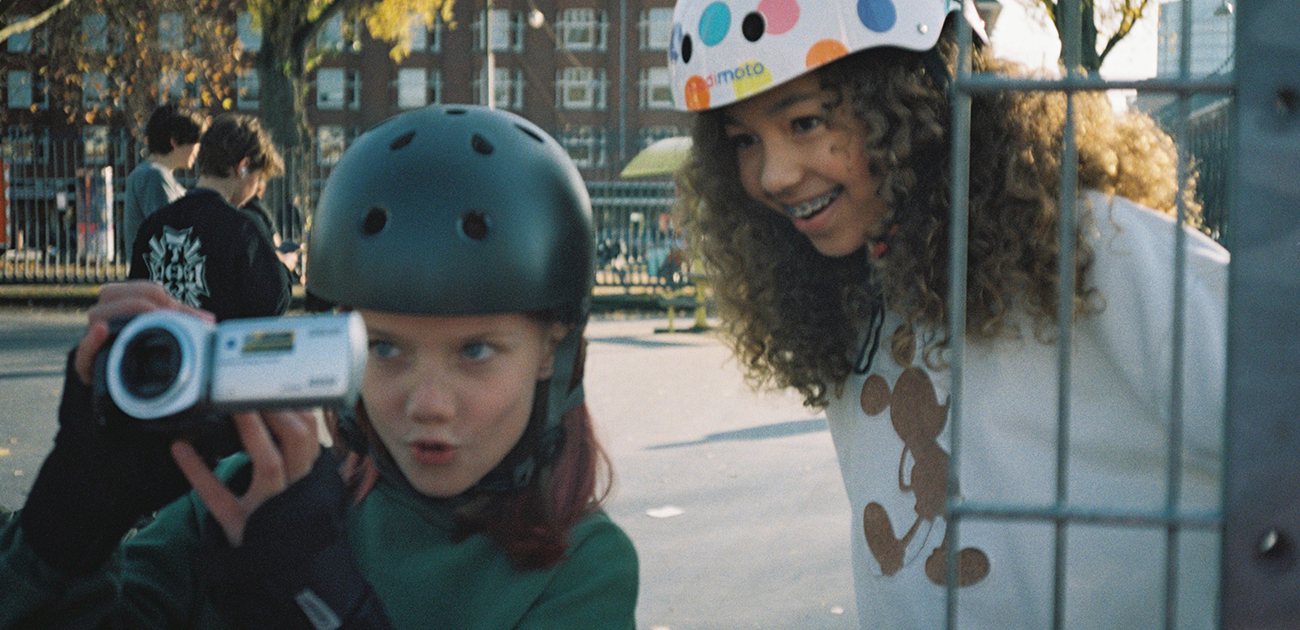 I wholeheartedly believe most people in the creative industry are striving for real change and diversity. I know my colleagues and my friend's colleagues understand this is the good fight to be fighting, and we want to win it. So, for what it's worth, I want to share a small learning I'll cherish forever from the process of making this film – the biggest investment we should be making when trying to build different crews and teams, more often than not is time. Also trust in potential over insane portfolios, but mostly TIME, because the people who could make our work come to life are out there, but we need to invest more hours to find them. Time to find the talent, time to consider new people, time to reach out a few more times. T-I-M-E. It took us two extra days to find a female identifying sound technician, but we dug deeper for those two days and Mathilde found Andrea De Jonge. When Al Lewis made her film 'Pride is protest', it took her longer to put together a crew – I'm talking a month – that was representative of the LGBTQI+ community than shooting the actual film. I'm not saying that only women can tell stories about women – we actually had men in our team who, besides being wonderful allies, I believe were impacted as deeply and positively as the rest of us.  What I'm trying to say is that our project was about girls, and it was led by a group of folks who were socialized as female and shared the girl's experience – and that is probably what helped capture them in such a genuine and powerful way, if I may say so.
Going back to what my therapist told me, I want to end this with two hopeful and loving requests: 1. Whatever it is that you do, please join me in committing to spending that extra time in building crews, casts, teams, offices that are truly representative of the world out there in terms of gender, race, sexual orientation, level of physical ability and let's not forget socioeconomic status. I know this industry can be extremely fast but taking more time can go a long way. 2. To my femme sisters and my non-binary fam – let's keep coming together intersectionally and being kind to each other.
Watch the film here.
Please update your browser for the best experience.