How one Nike brief crossed three borders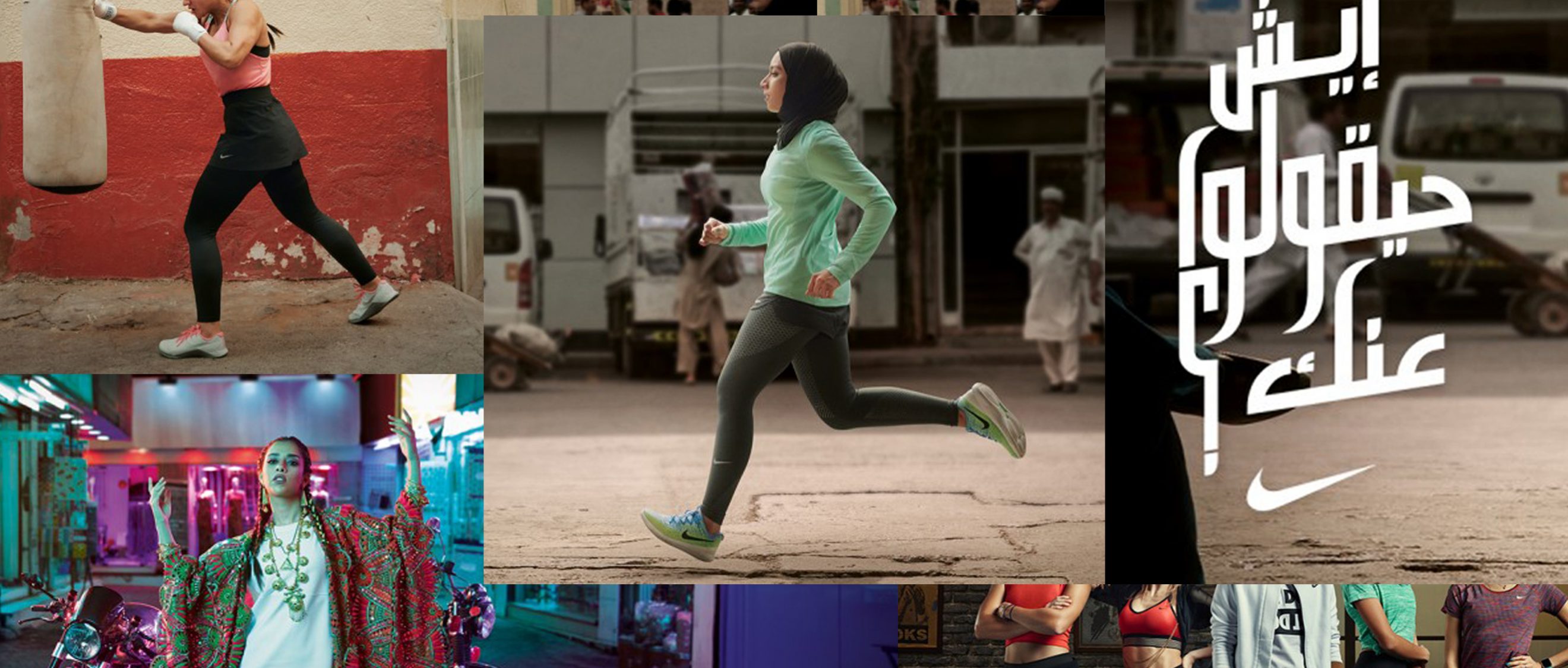 To celebrate International Women's Day we're sharing our latest work for Nike – a trio of campaigns for the Middle East, Russia and Turkey that were produced simultaneously under one key global objective: encouraging women to leap over life's obstacles and get active, regardless of societal, physical or cultural barriers.
Our Nike Creative Directors, Craig T Williams and Al Merry, talked to Shots about challenges, interesting insights and how this one brief crossed borders to reach women in the Middle East, Turkey and Russia. Read the interview below.
Tell us a bit about the brief for the project and how you approached it?
Craig Williams: The brief came about out of a desire to help empower women and drive social change in all the regions. Sport for everyone. We felt this was something that needed to be voiced explicitly.
Why was W+K Amsterdam was best placed to deliver these films as opposed to local agencies in the specific markets?
CW: W+K Amsterdam has a decent record of delivering successful campaigns across regions of Eastern and Western Europe, partly because of the proximity to these regions.
Al Merry: It's also down to people in this place – we've got more nationalities in here than a Eurovision song contest.
How did you go about researching the societal, physical and cultural issues in the different territories and making sure these were reflected and tackled in the films?
CW: We immersed ourselves into the culture of the three regions, through long stays, focus groups and constant check-ins with folks in the market. Turkey, Middle East and Russia are all totally different in their nuances, but the overarching message was the same across them. Take a giant leap of faith, and you never know where you end up.
What were some of the most interesting insights to come out of that research?
CW: Well, there were some shockers, especially the bit where a Turkish politician said 'Women can't laugh in public'.
AM: A young Russian girl said she was her own role model. That was pretty badass.
The female characters were obviously key to the films' success – how did you approach casting?
CW: Most of the women featured were Nike athletes and then we just went into the regions.
AM: Our casting strategy was the same as always – represent the women we're talking about and to, and quantity, quantity, quantity.
What did each of the directors bring to their individual films?
CW: Each campaign had to look and feel different. The all had their own voice, and became personal to the regions. For the Middle East, Fleur [Fortuné] was spot on, because she has a cinematic vision that we wanted. The texture and landscape suited her shooting style and she really got the girls we were working with and speaking to. Us were great for Turkey because of the perception/reality idea of the spot. So brilliant and technically thorough from the first treatment to the final edit.
AM: And David Wilson for Russia was immense. He gave a thoughtful, whimsical tone to the piece, added a tonne of ideas and ended up directing a beautifully powerful and touching spot.
What sort of time frame were you working to? 
CW: Timing was bananas. We can't even remember. It was a blur. Four months start to finish?
AM: I don't know, I'm still knackered.
What was the most rewarding part of the process for you?
CW: The most rewarding of the work was to see women tweeting about it and how it makes them feel.
AM:  Hopefully it's moved women to play more sport or start something or just think about pulling on a pair of trainers.
CW: Also, it was great when Princess Reema of Saudi Arabia shared the Middle East campaign.
This interview was first featured in Shots, on 8 March 2017.
Please update your browser for the best experience.