Designer Spotlight: Gustav von Platen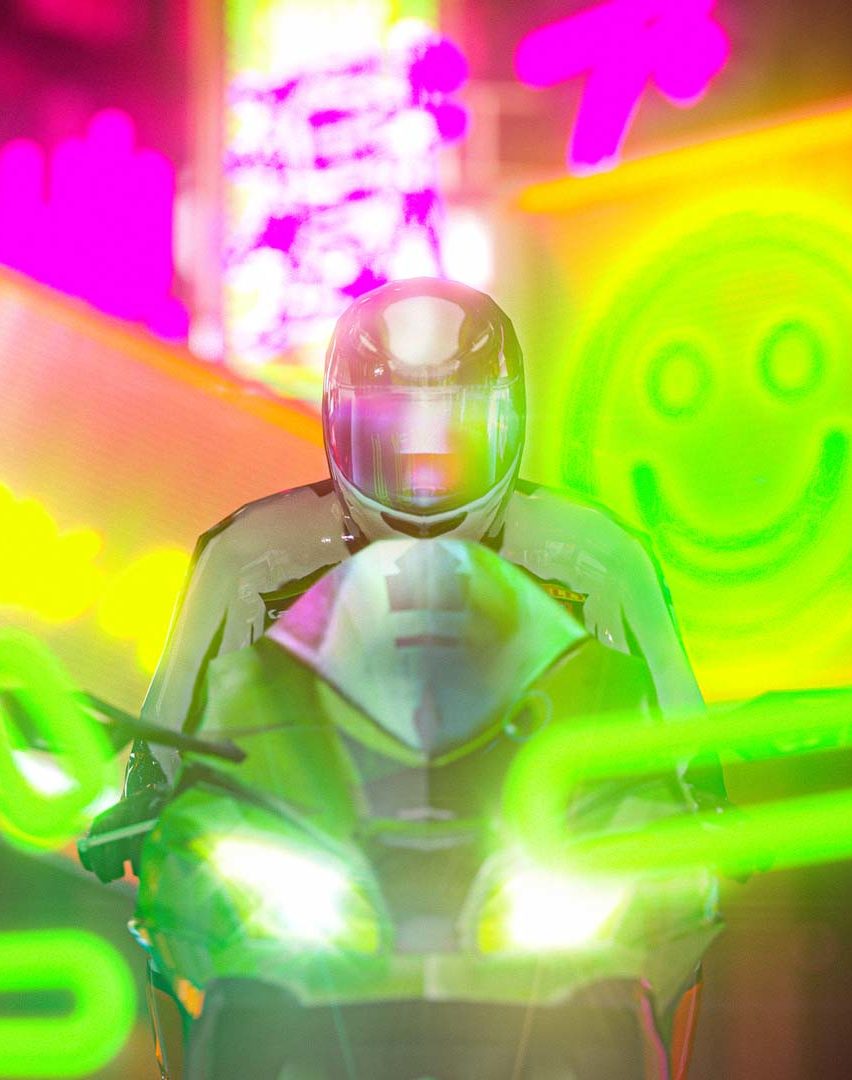 Introducing the one and only Gustav von Platen, a Designer here at W+K Amsterdam. Without giving too much away, in this Q&A he tells us about how Pokémon inspired him to start designing, how he discovered advertising, and his debut NFT drop. Keep on reading if you're hungry for more. 
How long have you worked at W+K and where did you work before this?
Just over 5.5 years, I was at B-Reel in Stockholm before coming to W+K.
Did you always want to work in advertising? How did you end up here?
I never knew I'd end up in advertising, or what the industry even looked like. I have had an interest in graphic design since an early age. I even remember the first posters I designed. I was 6 or 7 years old and I had saved up money for over a year to buy a printer. I had managed to get my hands on software that allowed you to pull Pokémons and Pokémon graphics onto a blank page. And so I started designing Pokémon posters and hung them on my bedroom door and walls. Then around the age of 11, I remember that my dad came home one day with a Photoshop CD from the school he teached at, and I installed it on my computer. I was immediately hooked. I remember I started designing profile pages for people at my school for what was Sweden's equivalent to Myspace.
At the age of 16, I started to 'freelance' for various event venues and restaurants as a graphic designer in my hometown. But even then I didn't really see it as an 'actual profession' or a 'real job'. It was just a hobby of mine where I got a bit of cash on the side while helping people out.
At 18, I left my home town to study fashion design and textiles for a year, but quickly realized that the craft of making clothes actually wasn't for me. As I was struggling with what to do next, and then I somehow stumbled upon Hyper Island. And that's kind of when I realized that what I'd been doing as a hobby, could lead to a career and a job. I supplied my application task to Hyper Island the same night, and got in. That's what finally opened up my eyes and led me into the industry.
What do you like best about your job?
The challenge of working with multiple clients and projects, no day is the same. I love finding ideas and solutions for every project that I'm working on to constantly push and reinvent myself.
Other than the job, I think the workspace is important. I like my job particularly at W+K because we do prioritize creativity, as well as craft. I don't know many other places where I could work and be able to have that kind of support and shared ambition.
What are some client-facing projects you've worked on recently?
Samsung AR fashion, the most challenging part of the campaign was probably to bring to life the AR filters from the larger campaign into social. As with most things Samsung, we capture a lot on the actual Galaxy phone during shoots. So it was a technical challenge – as we tried to understand how we could bring the actual filters from the phone into our workflow to even be able to create the content. We worked together with Hugo Richel to bring the social assets to life, and the result was all worth it in the end.
What's some of your favorite work you've made for a client?
I directed a series of content pieces for the You're On Campaign for Ray-Ban. The end result was a somewhat mental hurricane of colorful content. I'd like to think that I got to infuse a bit of my personal style and aesthetic into the Ray-Ban brand. We championed characters in their element, Ray-Bans on, being the best version of themselves. It was a nice experience to work alongside the larger campaign and brand platform of Ray-Ban to develop considered and elevated social-first content.
What's your favorite part of the design process?
How would you describe your personal design aesthetic?
A place where reality turns to fantasy, where you're not bound to logic but free to dream.
Where do you find inspiration?
I collect a lot of inspiration on Instagram, and have a lot of saved collections that I structure based on things like motion, photography, art, graphic design, etc. It's quite helpful because you build a huge library of things you can scroll through when you're looking for references or inspiration.
I also find lots of inspiration in the moments before falling asleep, and also while dreaming. For example, if I've worked on something during the day, especially in 3D or motion, I sometimes struggle technically and the solution that I haven't been able to see clearly during the day sometimes comes to me as I'm falling asleep. I don't really know why, but it happens frequently when I'm working on difficult projects. Basically, sleep is important.
As important as your 'workplace work' is, I find it equally important to keep busy on the side, that's usually where I can push myself even further, and try things I wouldn't necessarily be able to do at work. And in turn, it gives me a bigger source of inspiration when it comes to my full-time job.
What are some design projects out there in the world that you think are really fucking cool?
Any advice for aspiring designers?
Make time for personal projects.
Also, try to develop multiple crafts and experiment with them. It's a great way to push yourself forward and find new ways to express your style.
Are you currently working on any personal projects?
Lately, I've been working on my NFT debut series, where I explore the meaning and value of materiality in the metaverse by forging 8 rare and unique collectibles.
Each NFT is composed of a different, thoughtfully selected material – ranging from the world's most precious to its most elemental, such as rhodium, gold, or stone.
The jewelry-like tokens depict a 'chain smiley', a universal and ubiquitous symbol eternalized in an infinite, rigid chain.
With advice from my friend and jewelry maker, Marguerite Bones, she helped me define the actual materials in our physical world, and I brought these to life in the metaverse.
Every individual artwork is priced differently, visualizing the value that these materials still hold – even in a digital space.
They will be released in 8 drops on Foundation The first drop will launch on December 1, 2PM CET / 8AM EST. With more drop dates to be announced soon.
Please update your browser for the best experience.