Lil Mbappé

Kylian's mini me takes over Nike Football's Instagram
In this campaign, we introduce the world to Lil Mbappé – a mini version of Kylian living on the internet, ready to help everyone who DMs him Engage their Mbappé Mode through crazy fast and fun challenges.
In 2021, we launched 'Engage Mbappé Mode', a campaign where we imagined every kid's inner Kylian Mbappé helping them go fast and have fun. In this edition, Kylian's mini me, 'Lil Mbappé', takes over Nike Football's Instagram. In the film we see Kylian Mbappé being scanned and analyzed by machines, to finally create a version of him that fits in a phone. By the end of the film, Lil Mbappé invites users to DM him on @nikefootball to start receiving FAST and FUN challenges.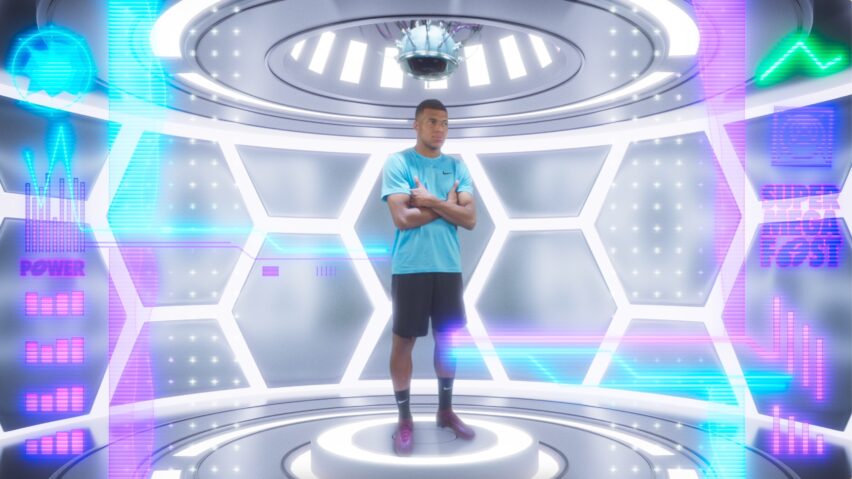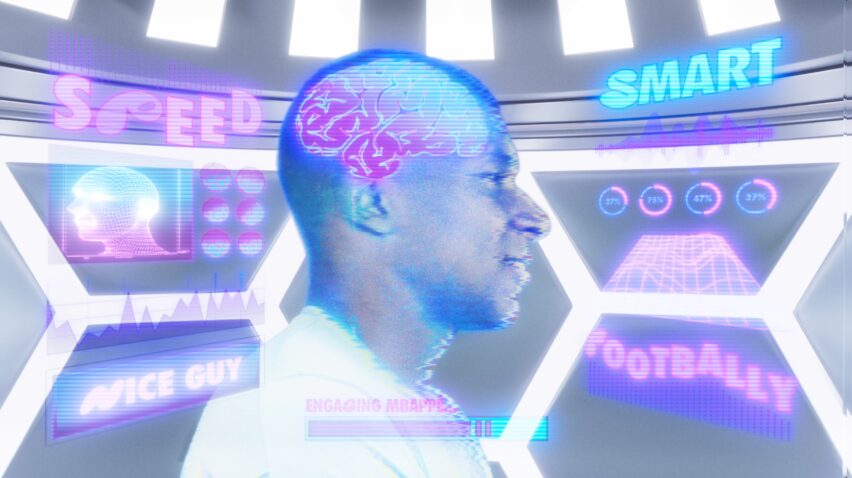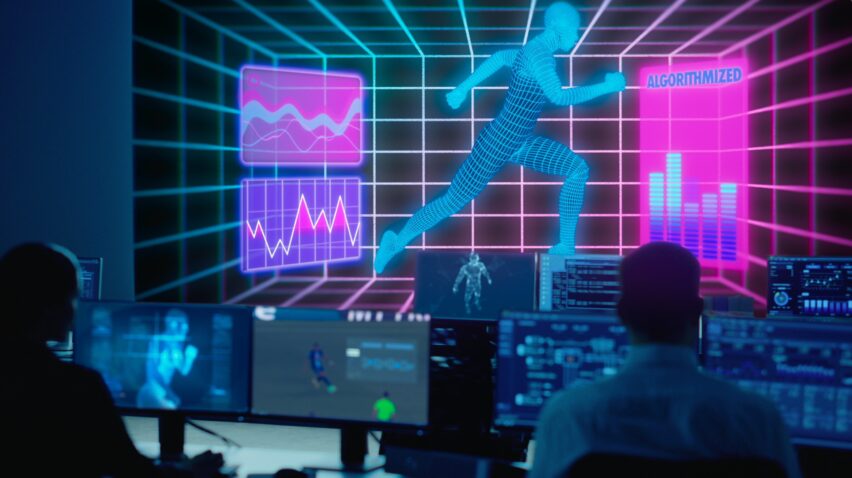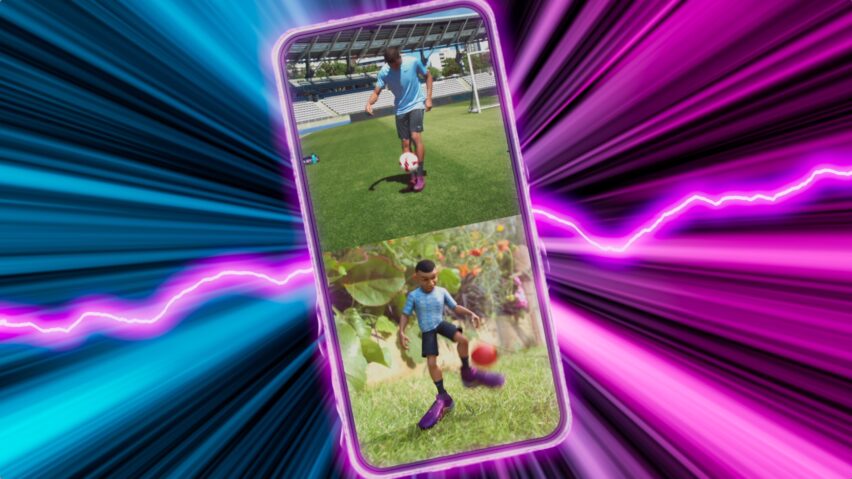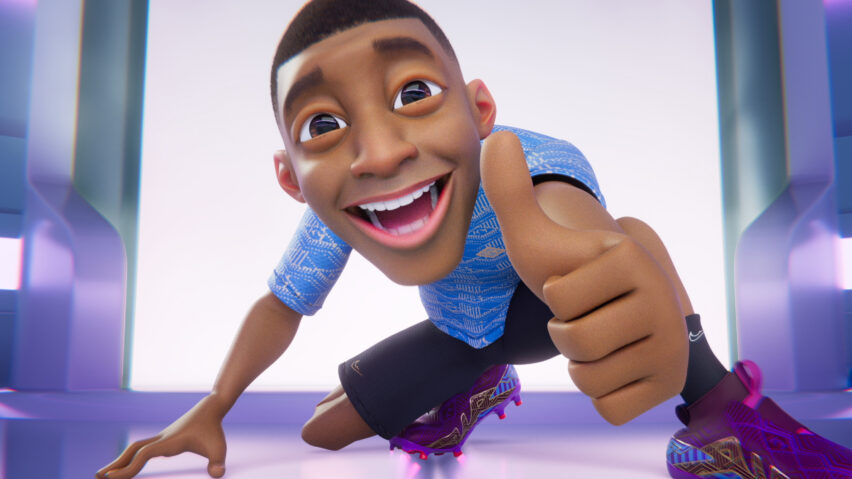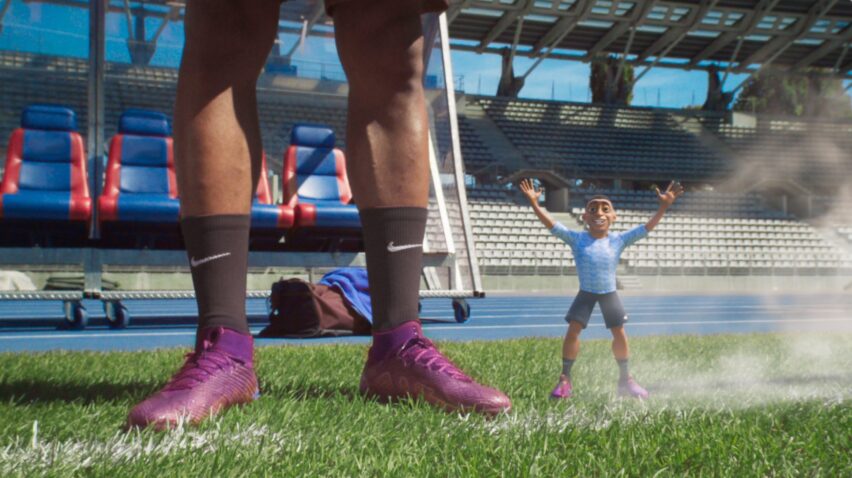 After the user messages Nike Football, their weeks worth of challenges begins. Lil Mbappé, a custom made, fully programmed chat bot, messages users every single day offering them to Engage Mbappé Mode. If the user did agree to it, they received a different challenge, including fun activities. After the challenge, we created moments of banter through quizzes and mini games, maximizing the chatbot experience while making it feel as human as possible, even including 'proof of life' imagery of our animated character.
To make sure everyone knew about him, we brought posters to the streets in Paris and London where big and Lil Mbappé appeared together, bringing everyone back to the Instagram DMs so they could join in on the challenges and go fast and have fun.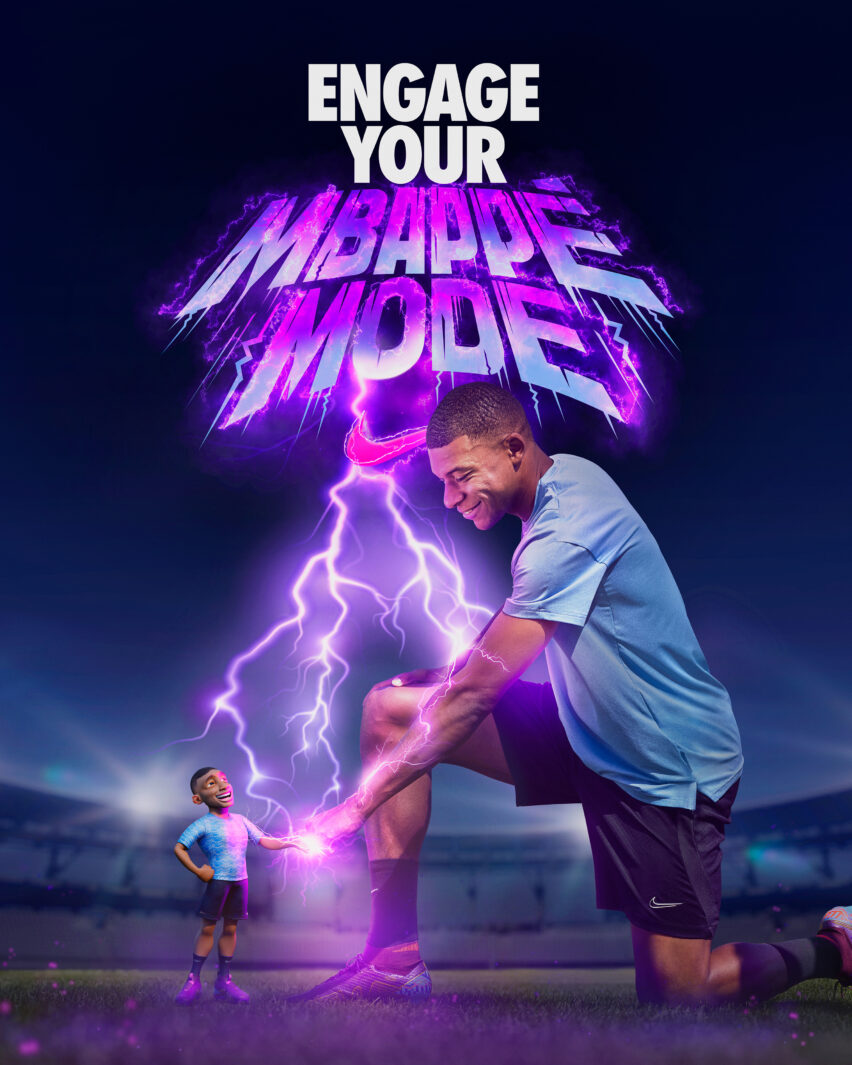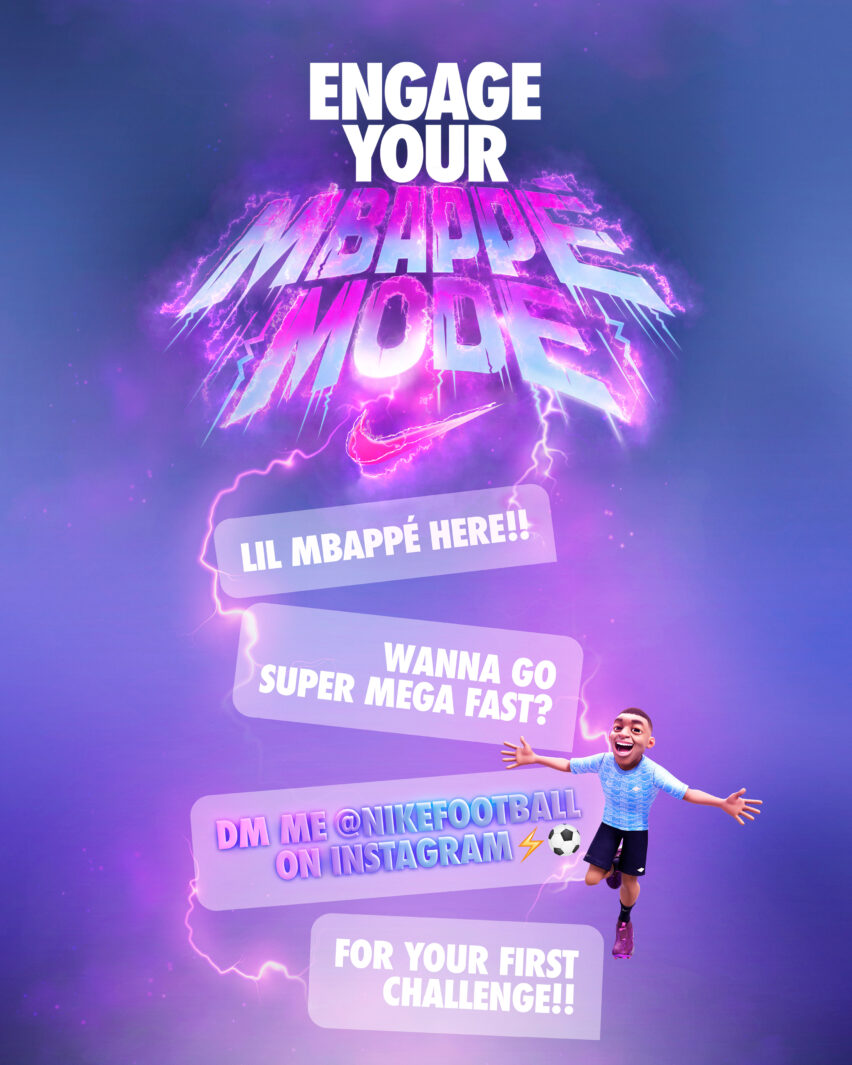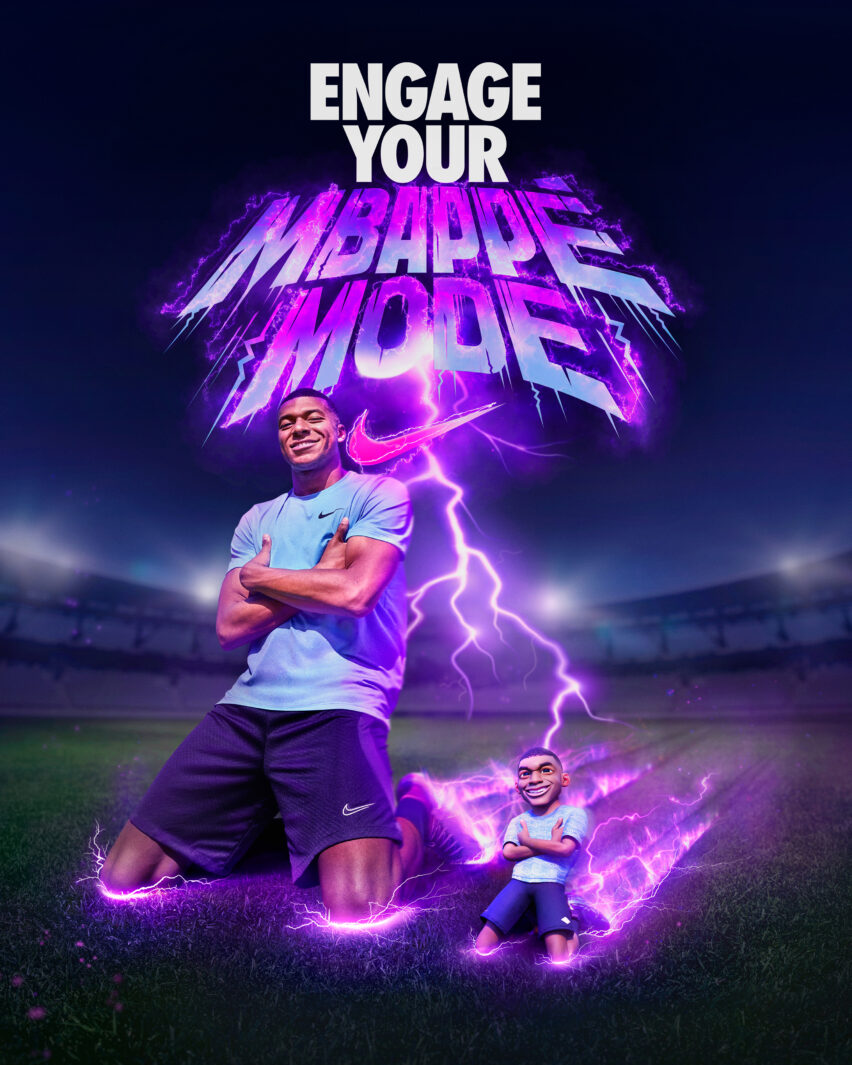 This campaign used the channels where kids already are, to encourage them to move and play. The format of the campaign is made to also be disruptive and creative, expanding the limits of how brands can communicate with their audiences and bring people's favorite celebrities closer to them.
Please update your browser for the best experience.