Drink True

Global brand campaign establishes evian as an advocate of audacious authenticity
For evian's 'Drink True' global brand campaign, we brought together pop sensation Dua Lipa and  current US Open champion Emma Raducanu: two advocates of audacious authenticity.
Ahead of the 2022 summer tennis championships, we created a playful campaign which stretches across film, digital out-of-home, PR and social platforms, celebrating daring authenticity and the act of being true to oneself; even in challenging circumstances. Three films led the campaign, each of them capturing the raw and unfiltered reactions of Dua and Emma as they introduce and teach each other about their specialties: tennis and performing.
The campaign, drawing on evian's long standing support of tennis championships, is set on a vibrant pink tennis court with a visual backdrop of the structured silhouettes of mountains – inspired by the brand's famous Alpine heritage. Emma introduces Dua to her passion for the world of tennis – patiently coaching Dua on grip, technique and that all important forehand, before the pair are seen taking a break from training and hydrating with a bottle of evian ahead of some more rallies. In turn, Dua then teaches Emma some of her signature moves along to her new album track: Physical.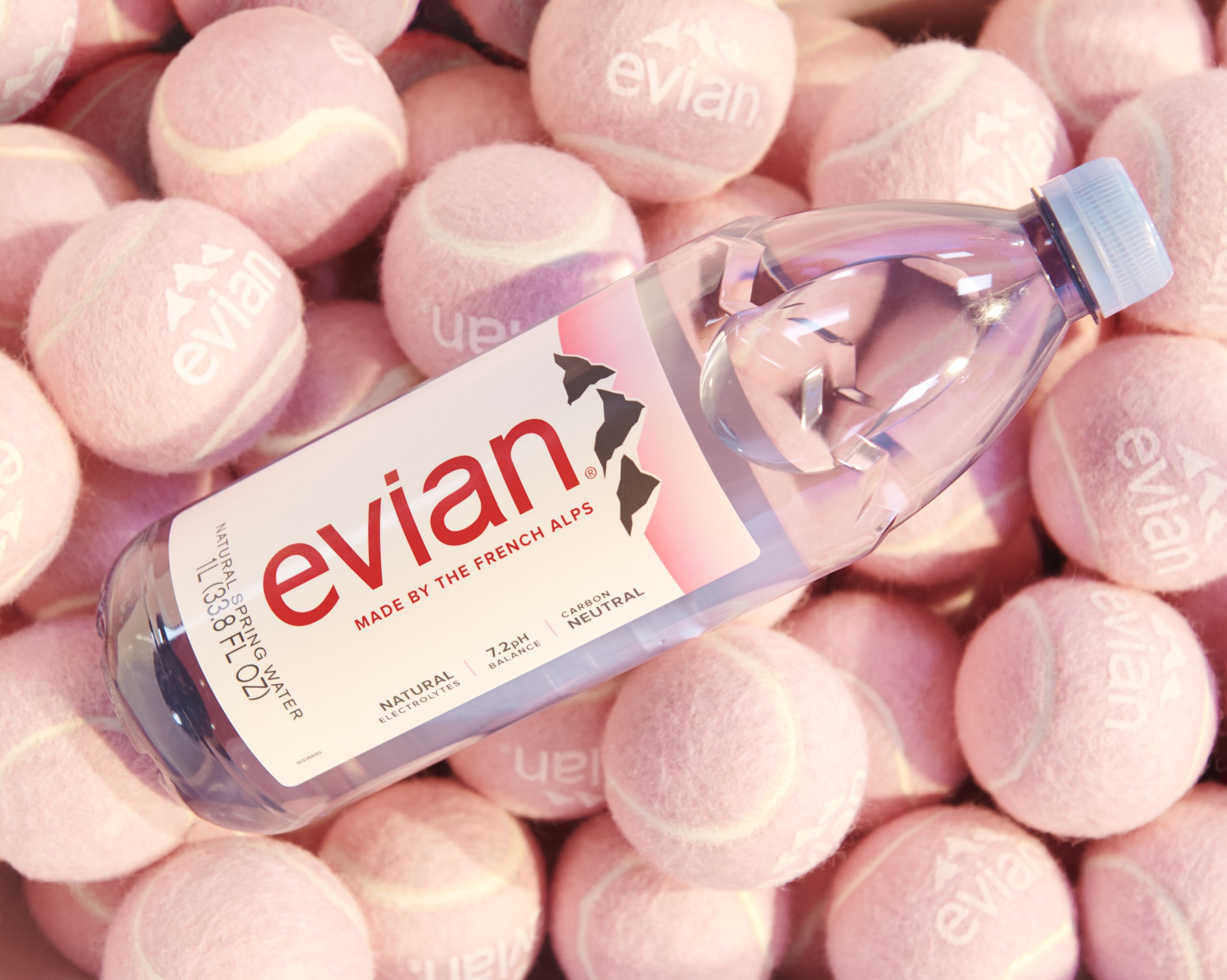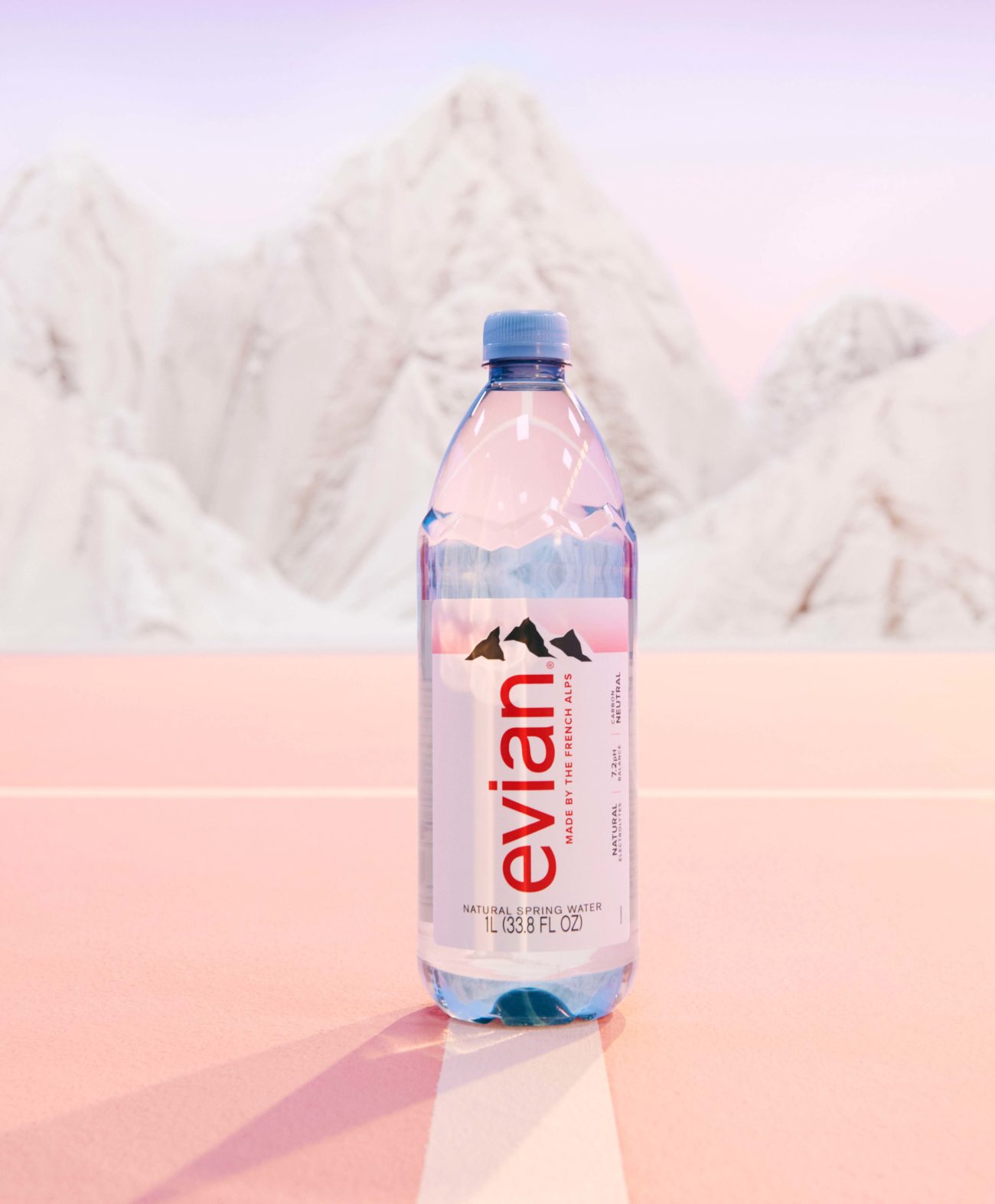 With this unique scenario, we created an atmosphere where the two stars dared to open up to each other and essentially had fun as they showed the audience their purest, most authentic sides – setting an example to us all to be true to ourselves.
This work builds on evian's existing brand platform which we launched in 2021and leans into the truth that sits at the heart of evian water – created completely by nature, it is bottled in its original and natural state, directly at the source, championing authenticity and lack of artifice.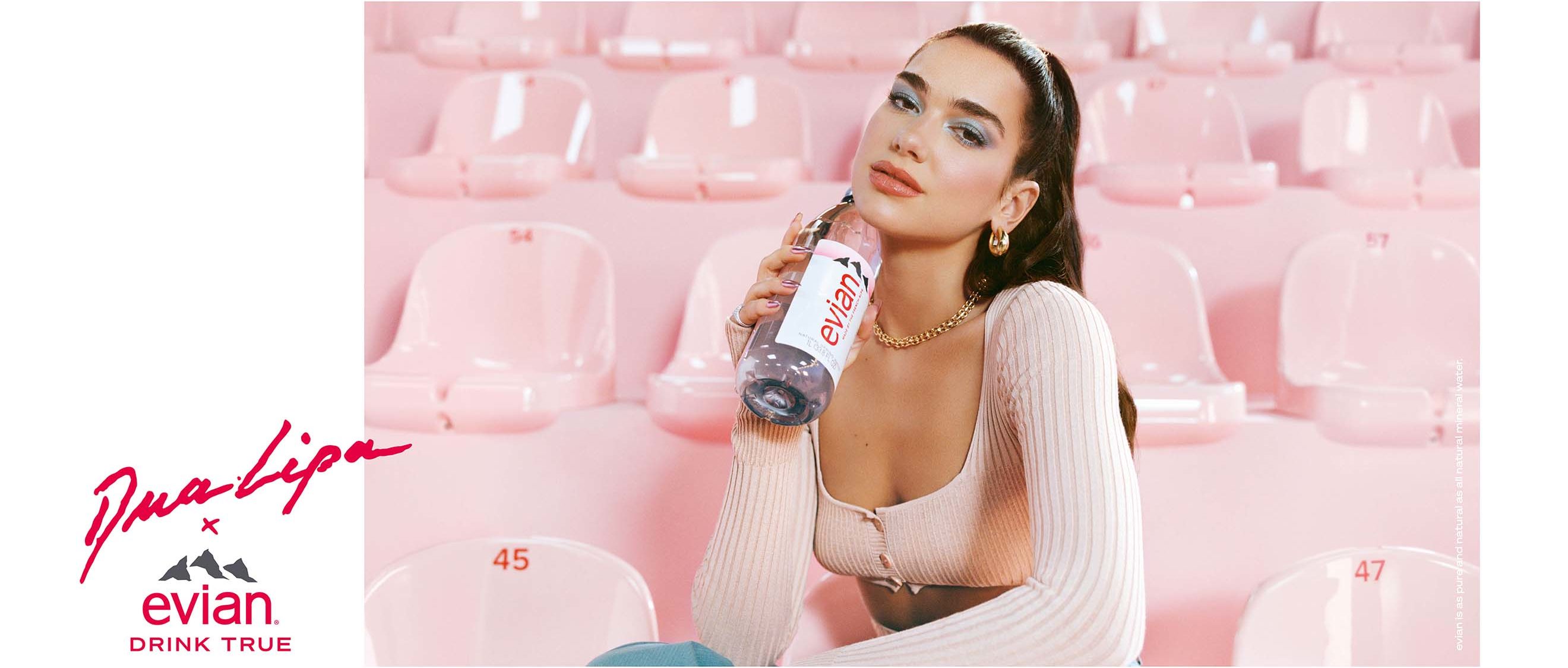 The integrated campaign rolled out  across multiple European markets including the UK and France as well as the US, coinciding with the tennis season as well as Dua Lipa's global tour, Future Nostalgia.
Please update your browser for the best experience.