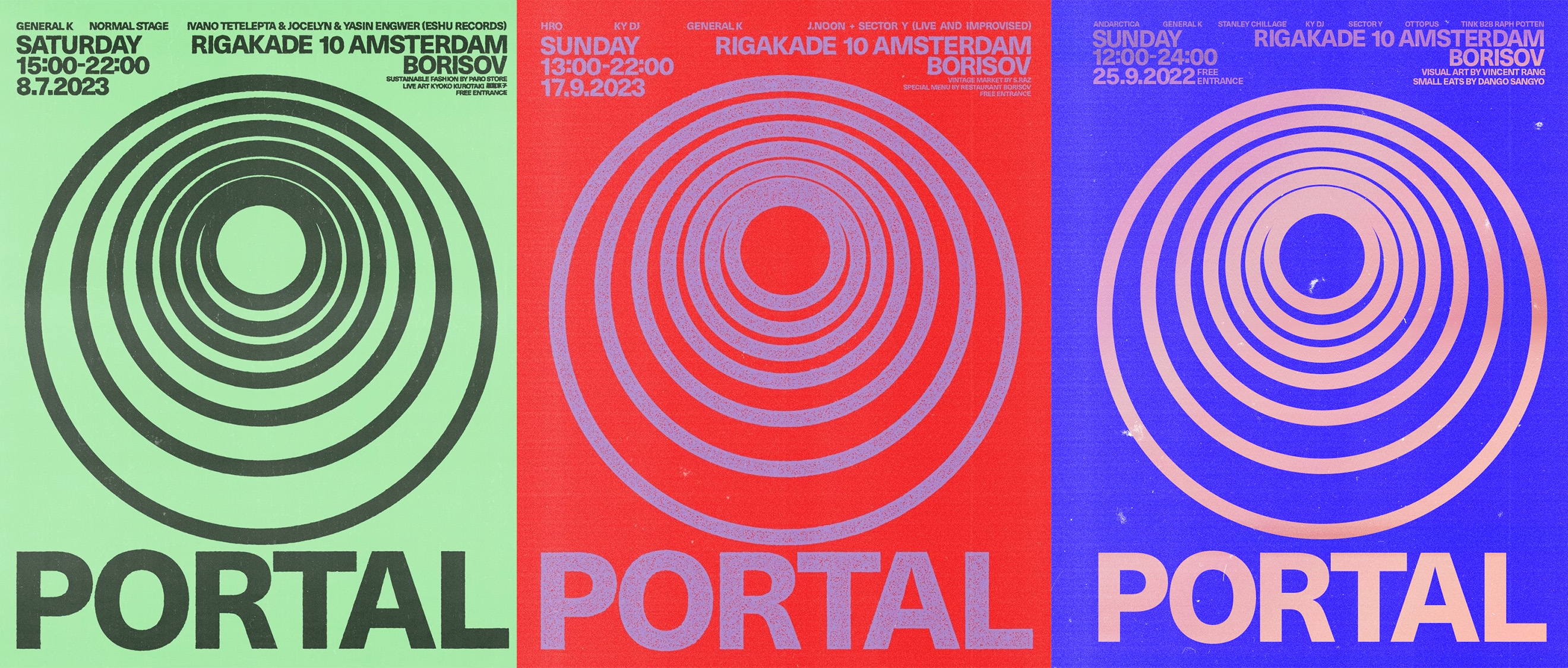 Portal is not only a free day party in Amsterdam bringing the trippy, underground chill-out experience on a big sound system. Portal is a space to chill and bask in good music while the sun is still up. Founded and operated by senior editor and director Hiro Ikematsu, Portal has become his creative outlet beyond the W+K Amsterdam office, where he brings people together and bends the rules of how and when parties take place.
We sat down with Hiro to chat a little bit more about the birth of Portal and the upcoming sessions and ethos of this party.
How was Portal born?
Portal was born out of a necessity to fill a void in the party space in Amsterdam. During Covid my friends and I used to play music together at our friend's house, and Portal became a spiritual extension of that. 
Little background, I've been promoting parties since my time in Shanghai in 2014 – inviting artists from all over the world and bringing a little sauce to the underground electronic music scene there. So it was natural for me to continue that when I moved to Amsterdam.
Since my daughter was born in 2020, the shift from night to day was inevitable but it didn't mean we couldn't still party responsibly.
We wanted to bring the late-night experience to those of us who can't stay up past midnight.
What did you manifest and how was it brought to life?
One of the hardest things about doing events in Amsterdam is finding a space. The right space with the right size, the right sound run by the right people. Once we found Borisov, things sort of naturally fell into place.
Portal is the after party at your friend's house but without the shackles of noise complaints, which includes a full bar, live art, a pop-up marketplace, and good food. Basically the experience of a festival, but a condensed, chill and intimate one. The Borisov team were into it and they helped facilitate this vision.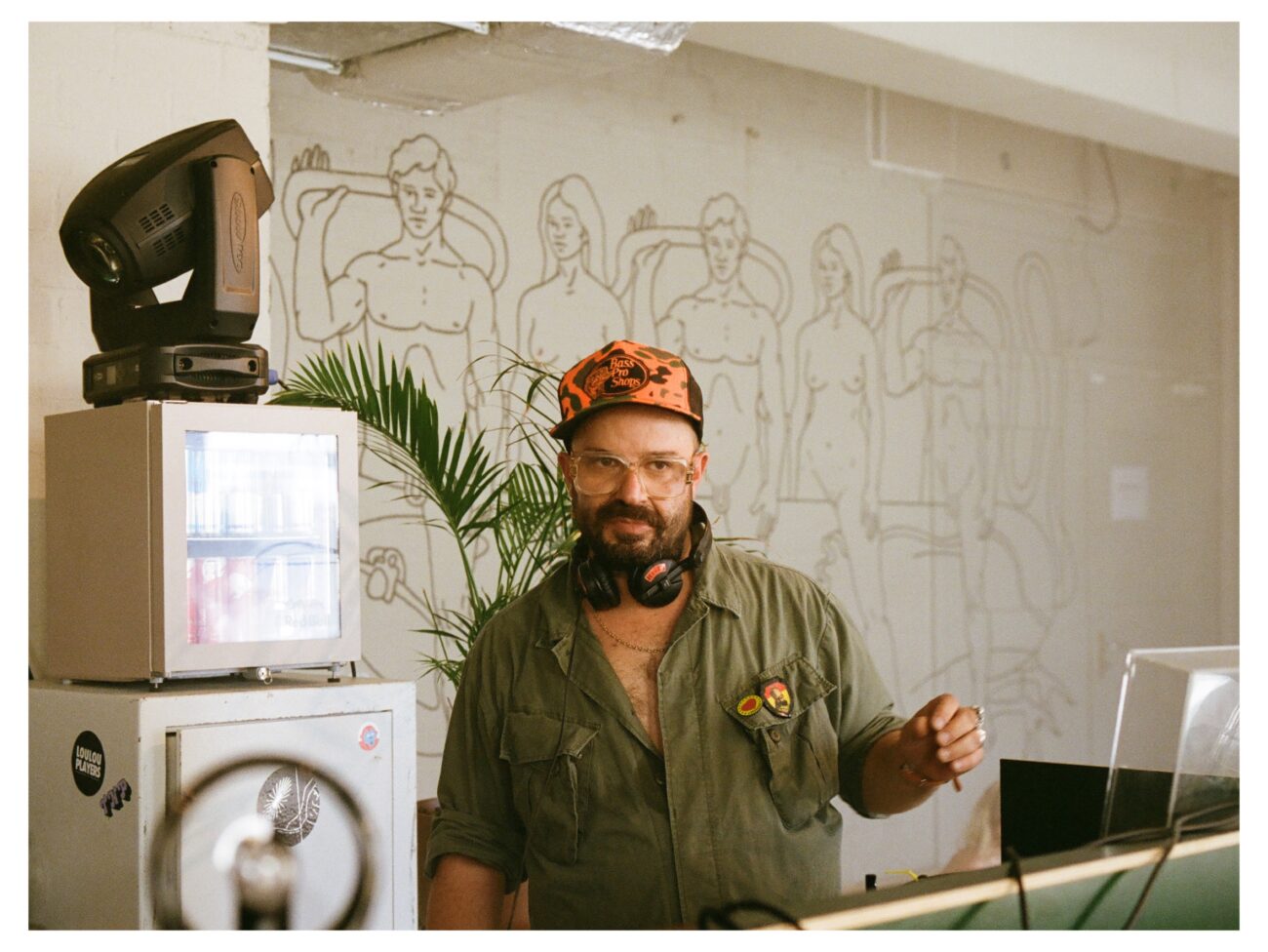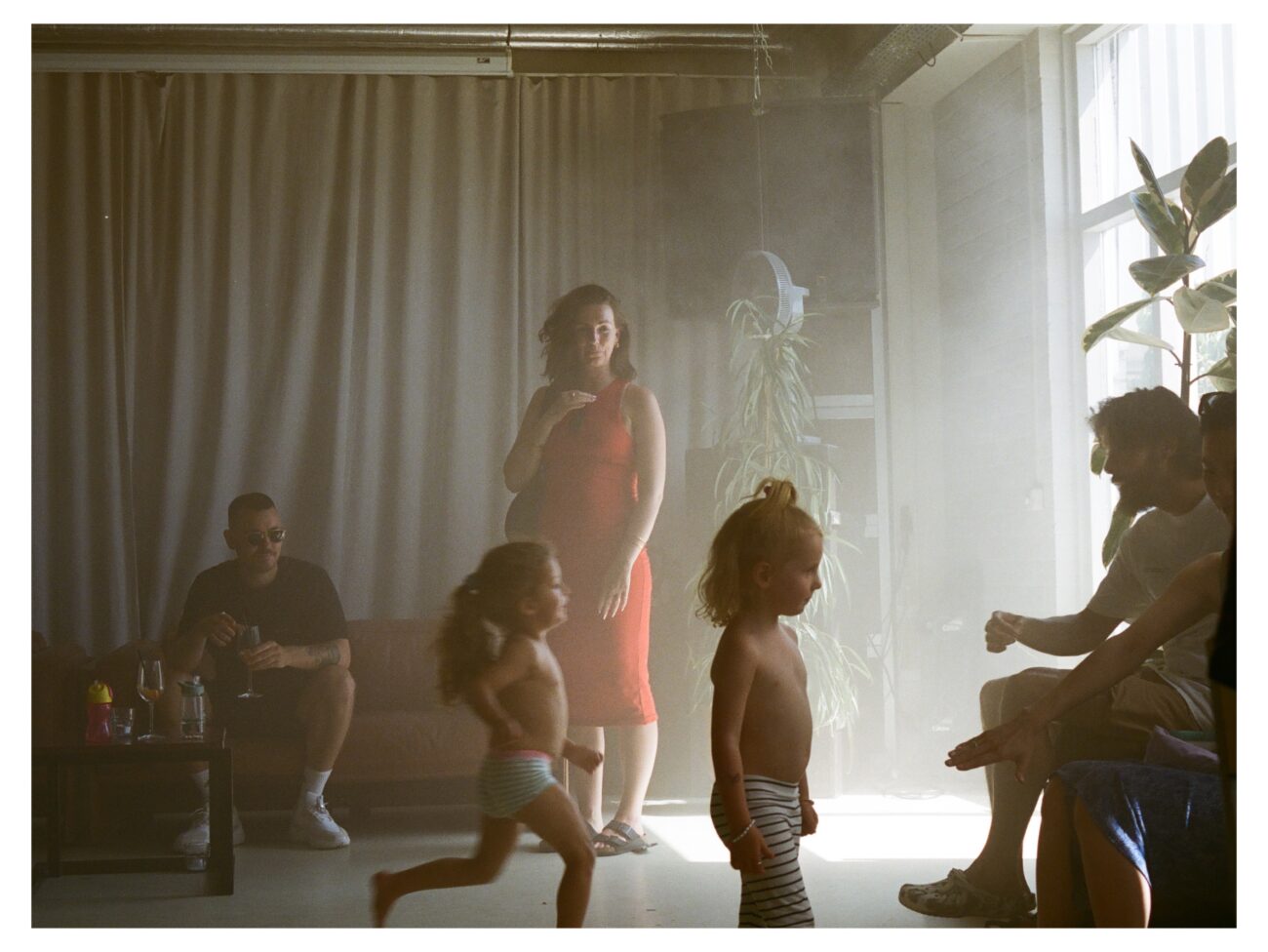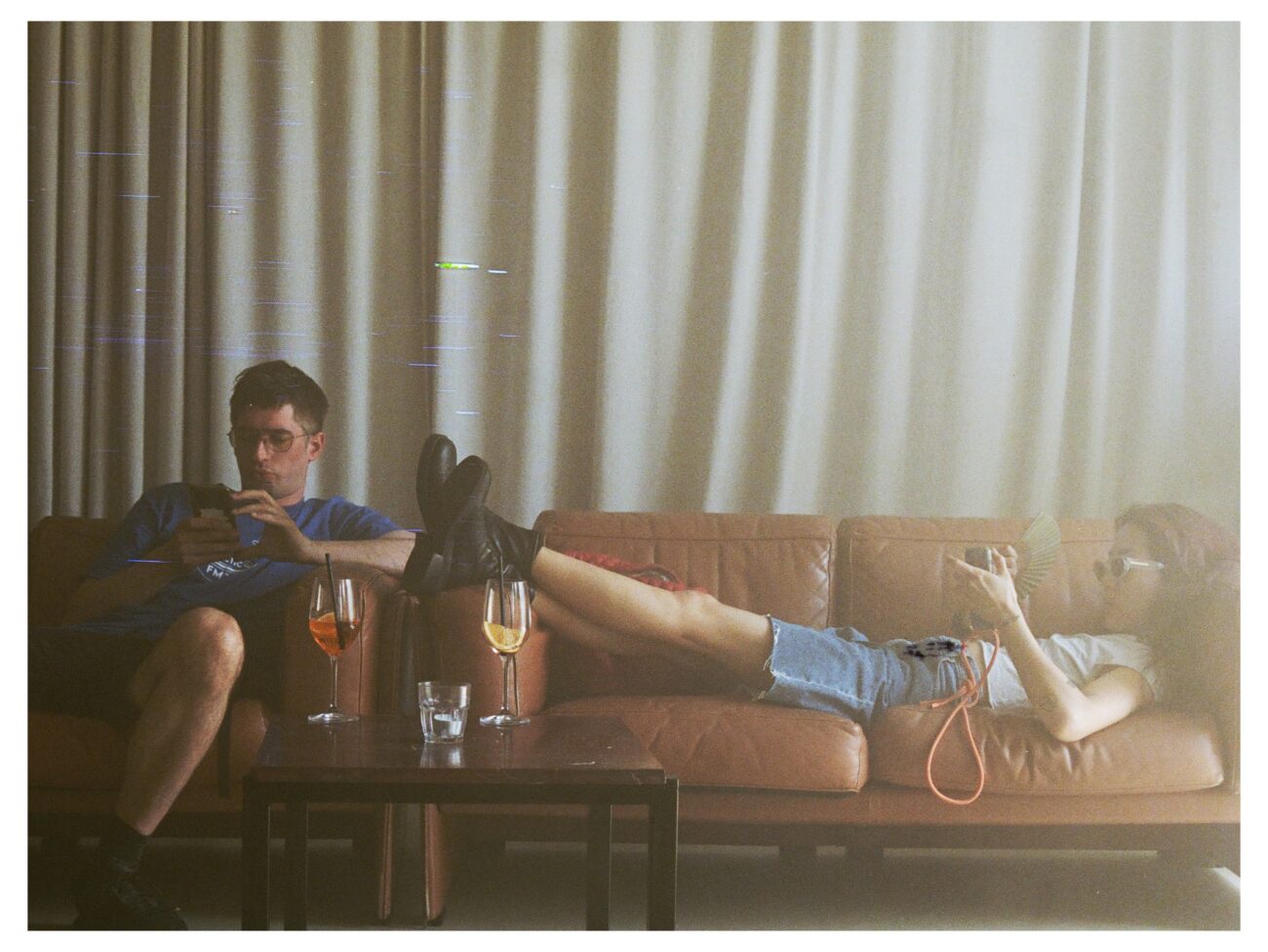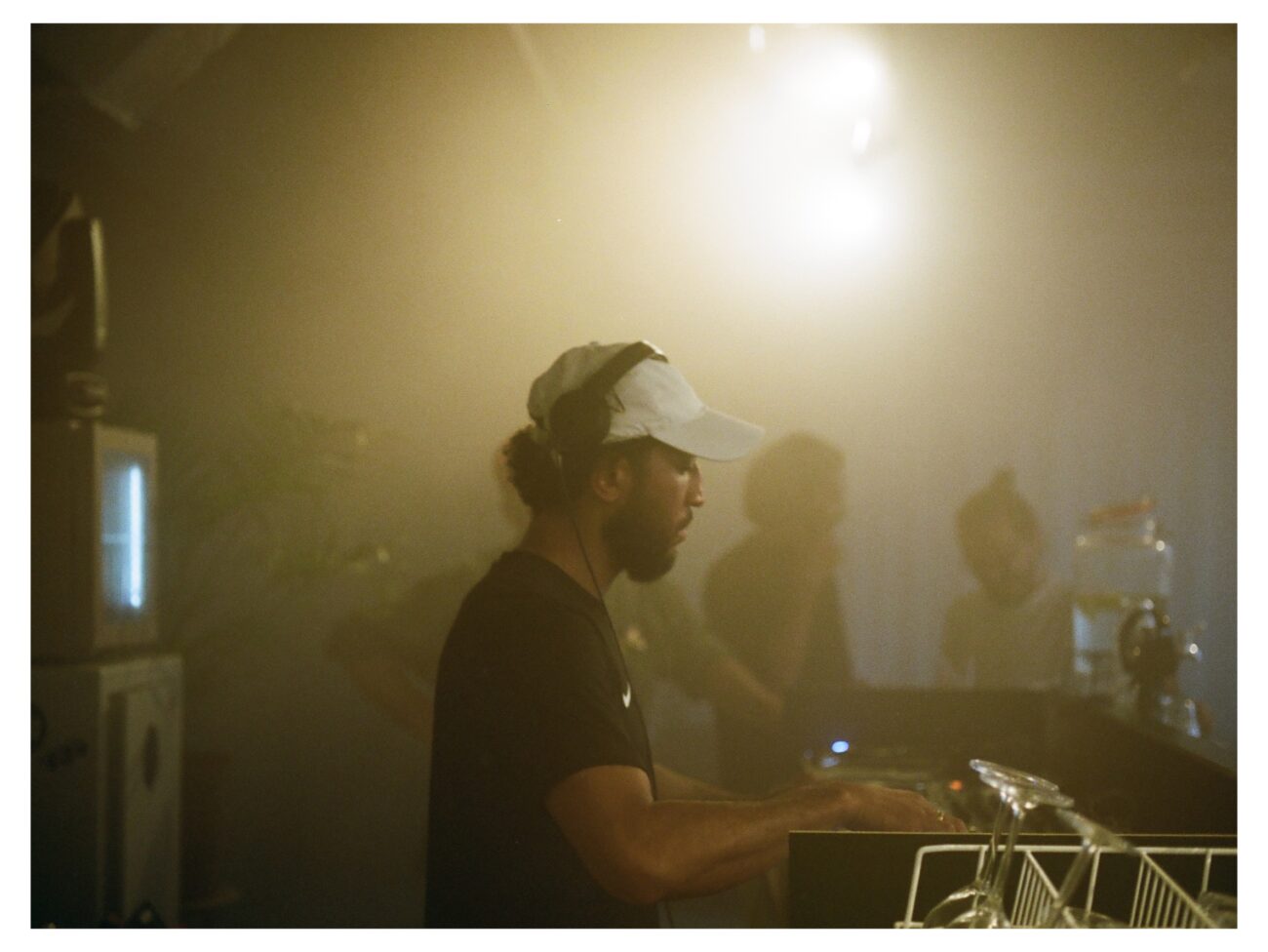 Who got involved?
It started with me, my partner in crime Zoran Pillay and Ed Watts . We organized some small parties for friends at the old Tears Bar (RIP) as Orbit, then when Tears closed down Zoran and I revamped the concept. We also have Jeff Lam (W+K Ams alum) on the design tip who created Portal's visual style and all the posters.
How did the partnership with Borisov start?
At the time, Borisov was competing in the nightlife scene and they had some heavy club nights on a monthly basis. As Covid crackdowns and license issues escalated, they massively scaled them back, essentially shutting their 'party business' down to operate exclusively as a restaurant for some time.
The collaboration began when Thomas and Floris from Borisov – who run the venue as a passion project – got involved. These guys were the catalyst to the party and it's been such a pleasure to collaborate with them. It's a slow start to building something from the ground up but each time we do it, we learn and we adapt. The important thing is, we're all learning and growing together – Both Borisov and Portal.
And what's the role of food and art in Portal?
It's really more of consolidating everything so Portal becomes a one-stop shop hang out spot. You come, hang out and listen to good music – but wait! There's food! And like, good food. Food that you want to plan your lunches and dinners to. 
We had Anam, a Vietnamese Street Food restaurant take over the kitchen in the previous edition. It was great, bánh mì and loaded fries for days! I love sharing the experience of good food and the joy of eating with people. 
I'm used to festivals in Japan where the food vendors were so good that going to eat was not just for sustenance but something you look forward to. I wanted to bring that same feeling to Portal. The next edition is also special because I'm building the menu together with the in-house chef at Borisov.
There's a shopping element too. We invited Paro store and Immaterial, both staples of the sustainable fashion scene in Amsterdam, to get involved. Our good friend S. Raz is doing a pop up of all his specially curated vintage items next. These elements are all part of the fabric of the nightlife when I used to go out to parties in Japan. Yeah it was about the music, but it was a fully-fledged underground society for 8 hours during the party. I liked the multi-faceted aspect of that.
In our very first edition we cordoned off a section of the space and invited Lucille Fenouil (Current W+K superstar designer) to do a bespoke piece for the party which she ended up selling! That was great.
The live art aspect is also part of the whole chill-out scene as well as just club nights when I was in Tokyo.
What's exciting about these sessions?
Listening to music on a big sound system (the way you're supposed to listen to music!), with my friends, eating good food and getting wavy together. It's also fun to see the day morph from being a family-friendly affair to a more traditional club night evening. At the end of the day I really enjoy taking a step back and watching the party unfold from a distance.
How are the guests selected and invited?
There's the residents: Myself, Zoran and Lorenzo, who make up the core of the sound of Portal so our guests are always artists whose sounds kind of fall between or adjacent to ours. But there's other parameters like, because it's a free party, the guests have to be up for playing pro-bono. It's not fair to ask touring DJs to give up their time for free so that makes the pool significantly smaller. Basically, friends or artists with similar tastes and visions. Last time I reached out to ESHU Records  guys out of Nijmegen (a city east of Amsterdam) whose work I've followed for a long time and respect a lot. They are OGs in the game.Even though it was our first time meeting, we all clicked and they just had an inherent understanding of Portal. Musically it was so on point they ended up influencing me on what the Portal sound is. 
It felt like we've always known each other and that informed the vibe of the party. These types of scenarios are at the core of why I do this in the first place. 
If you could coin a style or umbrella for the artists you invite, what would that be?
Sunday-afternoon-psychedelic-space-age-dubby-techno ish? So much for a 'general umbrella'.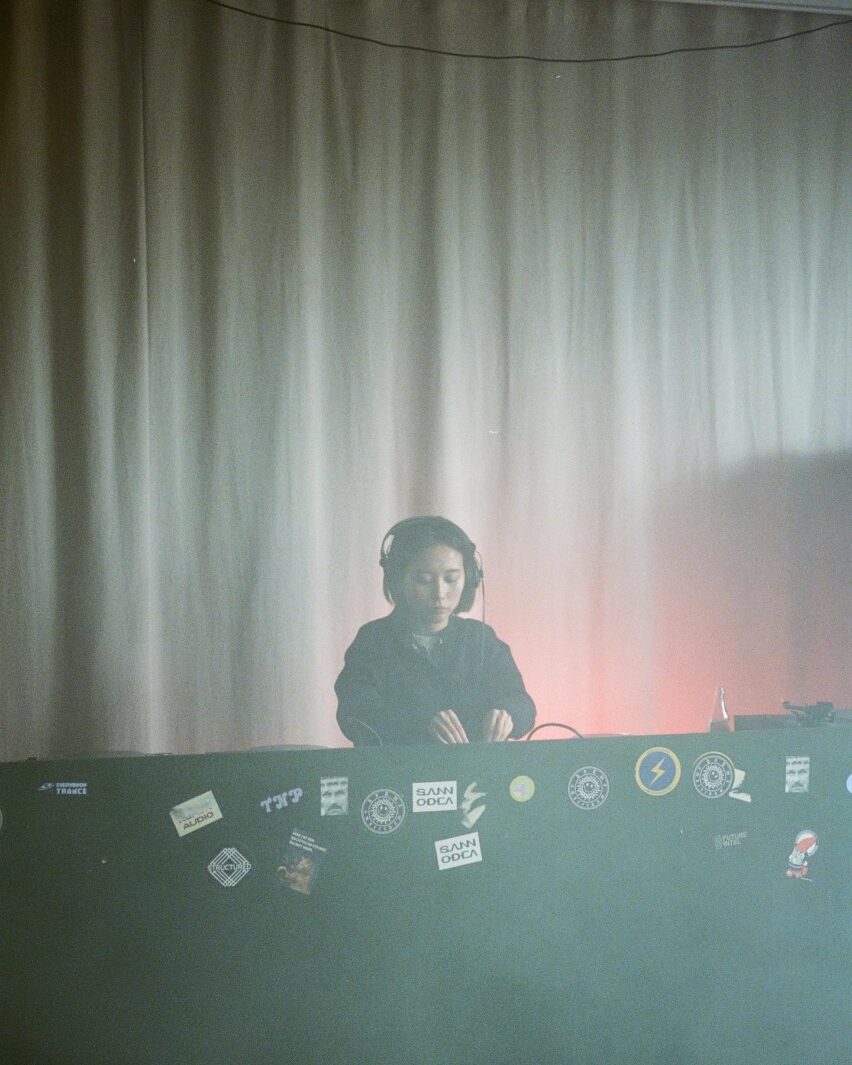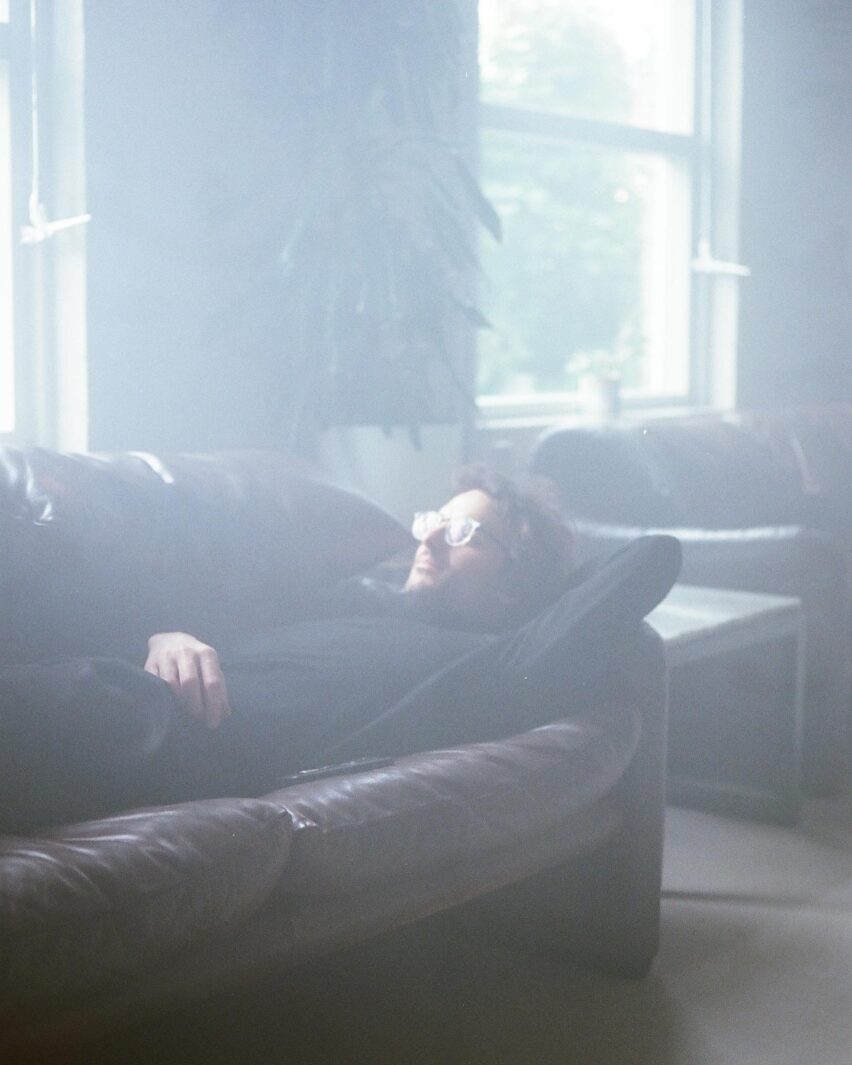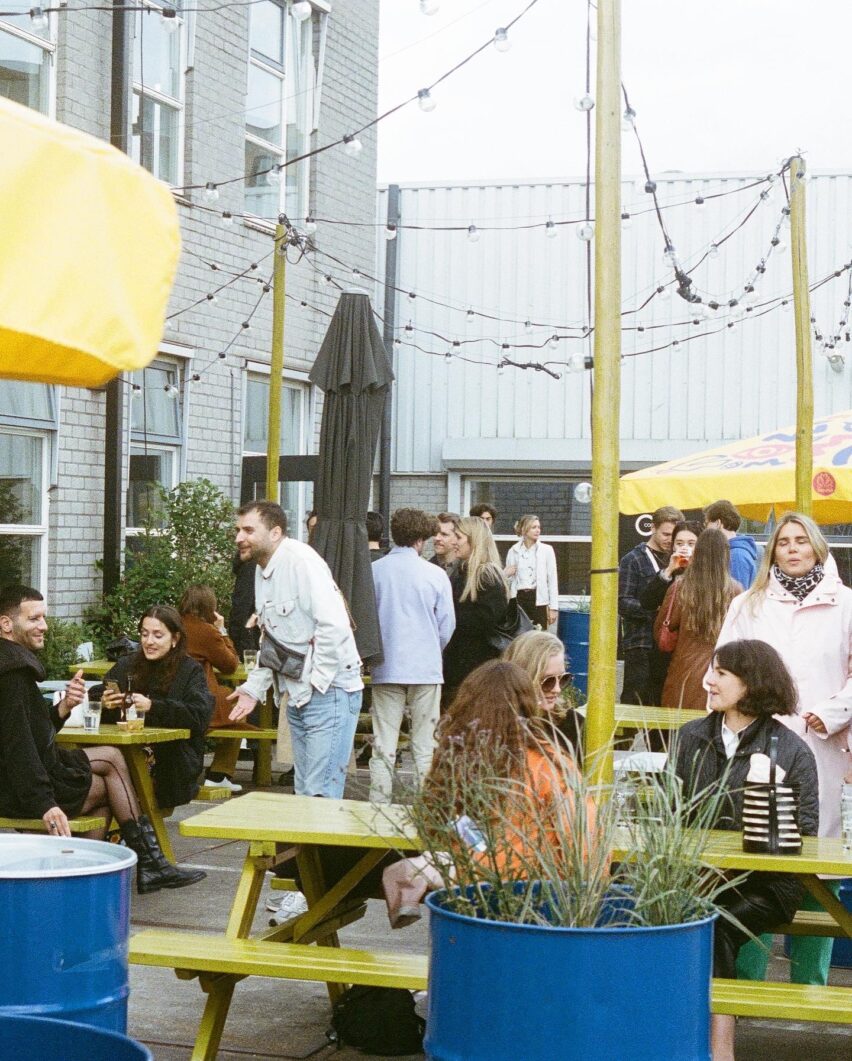 Who are your top 5 DJ crushes at the moment?
What's the current Amsterdam music landscape and what's the role played by Portal?
As I mentioned earlier, Amsterdam is an overly saturated market with over 300 festivals a year JUST in Amsterdam plus copious amounts of club nights, illegal raves etc. There's been a generational shift since Covid, where the nightlife scene completely changed during the two year shut down. The people at the clubs are now younger, faster and wild-er. I think the music also reflects that. The trends go a certain way which leaves space for the slower stuff that harks back to 90's chill-out rooms. I think that's where Portal fits in. 
We keep it chill! In the early afternoon while the sun is out it's a crazy wholesome atmosphere with kids dancing and running around. This is when Lorenzo's (General K) music really hits. There's nothing like rootsy reggae and dubby versions galore in a hazy room with the sun peering through the windows. These moments feel magical and I'm completely taken by them. It's family-friendly, but also, artistically invigorating. 
When you're NOT looking to fist pump to high-octane, sweaty industrial bangers, and instead you want a chill space to zone out to, light up a joint and read a book while listening to dubby rollers, come to my party.
What are the challenges you've faced in these three sessions?
To be completely honest, these parties take a lot out of me! As a promoter, traditionally you book artists, program the timetable, do social media among a thousand other things. But for Portal, we have all the other elements so it means finding vendors. With food, you have to anticipate how many people will come and eat. How much food to prepare so there isn't waste, how do we charge so we don't waste the vendor's time but also make it affordable for everyone.
Then there's the issue of weather. You pray for no rain which is touch and go in Amsterdam, but also not TOO hot and sunny. Hoping for that optimum gray area so people attend is tough and highly stress inducing.
When does the next Portal open?
September 17th 😉 The next edition features my friends Sector Y (Hugo Boccara – also a recent ex-WKAmser) and Jeroen Baeklandt doing an improvised live set on analog gear. Fun thing is – they've never even met! It's either going to really suck or something new and incredible is going to happen. Either way, how exciting is that?
What would be the # to describe what people should expect?
#arelaxingdayattheclub #musicforthemindandbody
Please update your browser for the best experience.