They Call Us Leeuwinnen

Introducing a new crest featuring a fierce lioness for the Netherlands Women's National Team
Ahead of the UEFA Women's European Championship in 2017, we worked with the Royal Dutch Football Association (KNVB) and Nike to create a new crest featuring a fierce Lioness for the Netherlands Women's National Team. Known as the Oranje Leeuwinnen (Orange Lionesses), the new crest not only reflects the values and pride of the team, but creates a symbol all female players in the Netherlands can rally behind and aims to inspire a new generation of players to 'Wear What You Are'.
The crest was first revealed when the team picked up their new kits and held a public unboxing at the Nike Kalverstraat store. Following the reveal, the team attended a special event outside Amsterdam's Royal Palace at Dam Square, where they held a meet and greet with hundreds of young fans and posed for photos in front of a billboard installation with the campaign messaging.
After 46 years of being called Lionesses, and playing like Lionesses, it's time the Leeuwinnen get to wear their namesake on their chests.
The new Lioness crest debuted at the UEFA Women's EURO 2017 tournament's opening game, when the Lionesses faced Norway in Utrecht. To support the crest change, a social media campaign also gave players center stage to unveil the new crest and engage directly with the women's football community and team supporters. Additionally, an online film 'They Call Us Leeuwinnen' explained the rationale behind the crest change.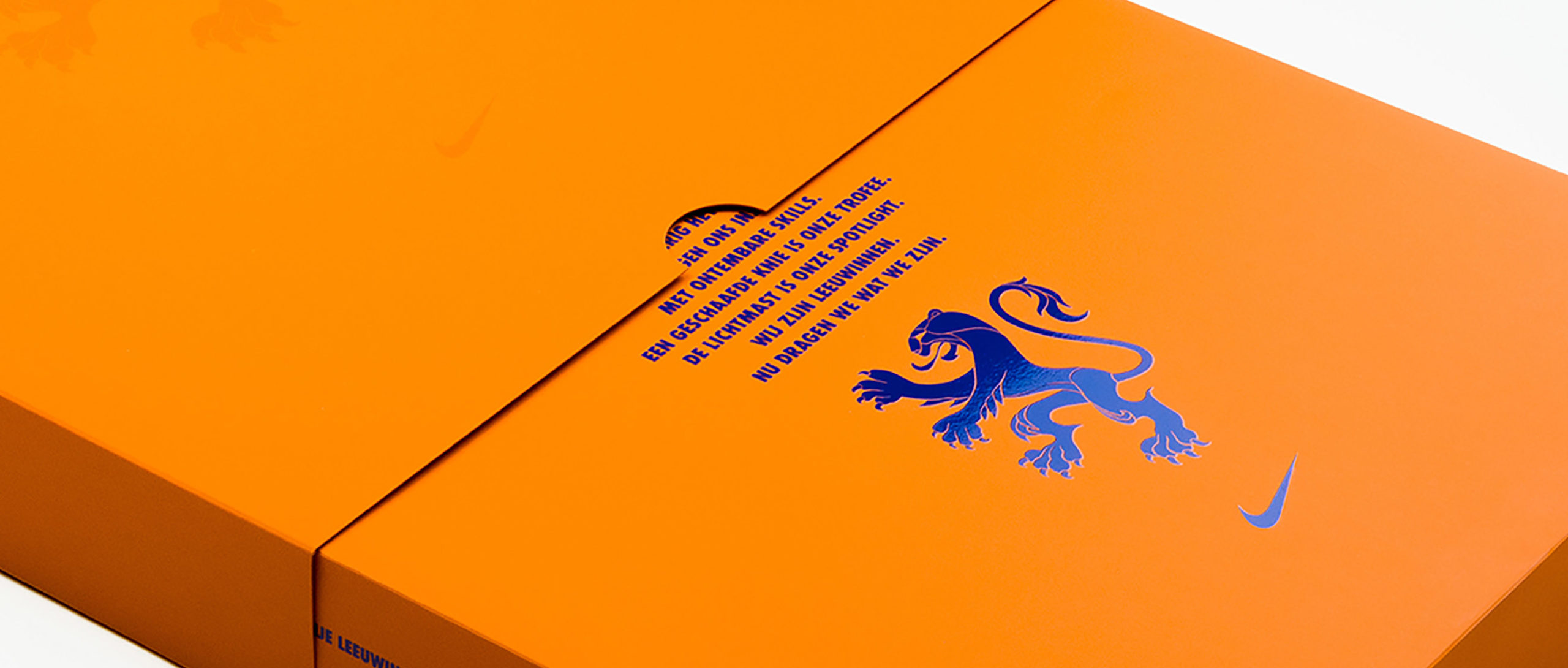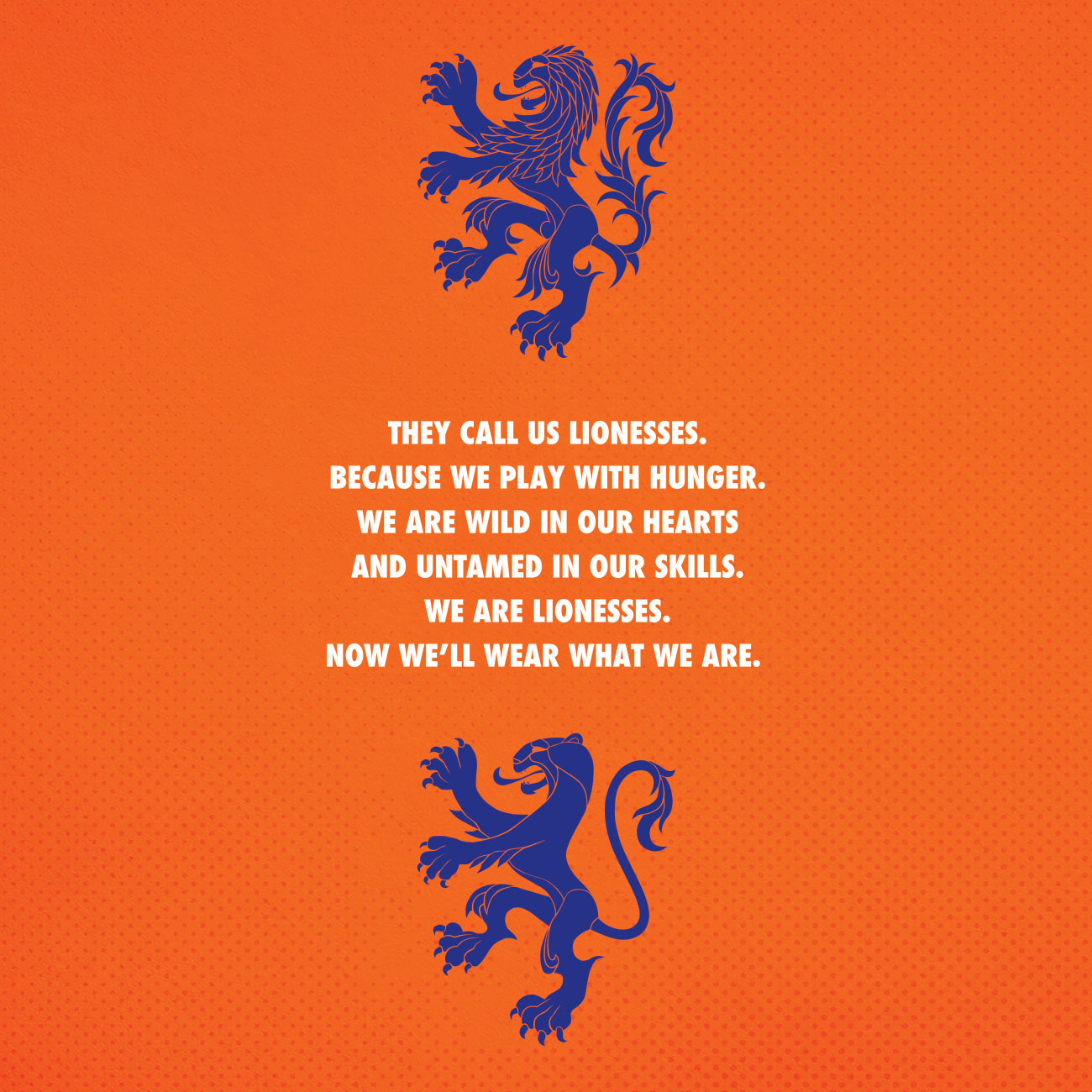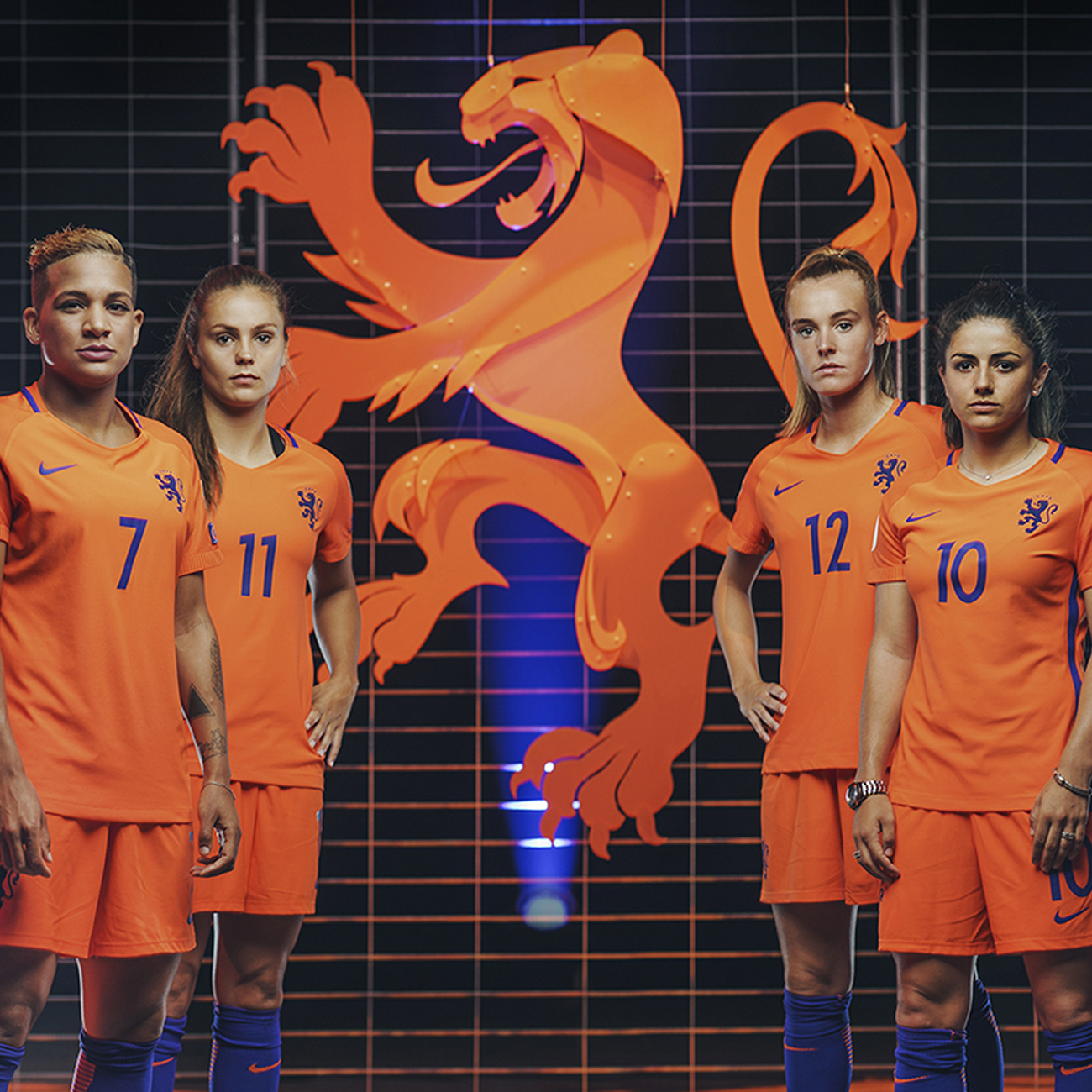 Please update your browser for the best experience.