The Power of Now

Leading the way to a greener future
Fortescue Future Industries, 2021
Global green energy and product company Fortescue Future Industries is committed to producing zero-emission green hydrogen from 100 percent renewable sources, and as world leaders assembled for the COP26 climate conference in Glasgow (November 2021) we helped the company launch a provocative campaign that challenged the fossil fuel industry.
With 71% of all greenhouse gas emissions coming from just 100 companies and more than half coming from a mere 25 (source: The Guardian), the campaign needed to be directed to the root of the problem, the fossil fuel industry. The message needed to be straight talking and help build a sense of urgency amongst those who have the power to make decisions that will affect the future of our planet.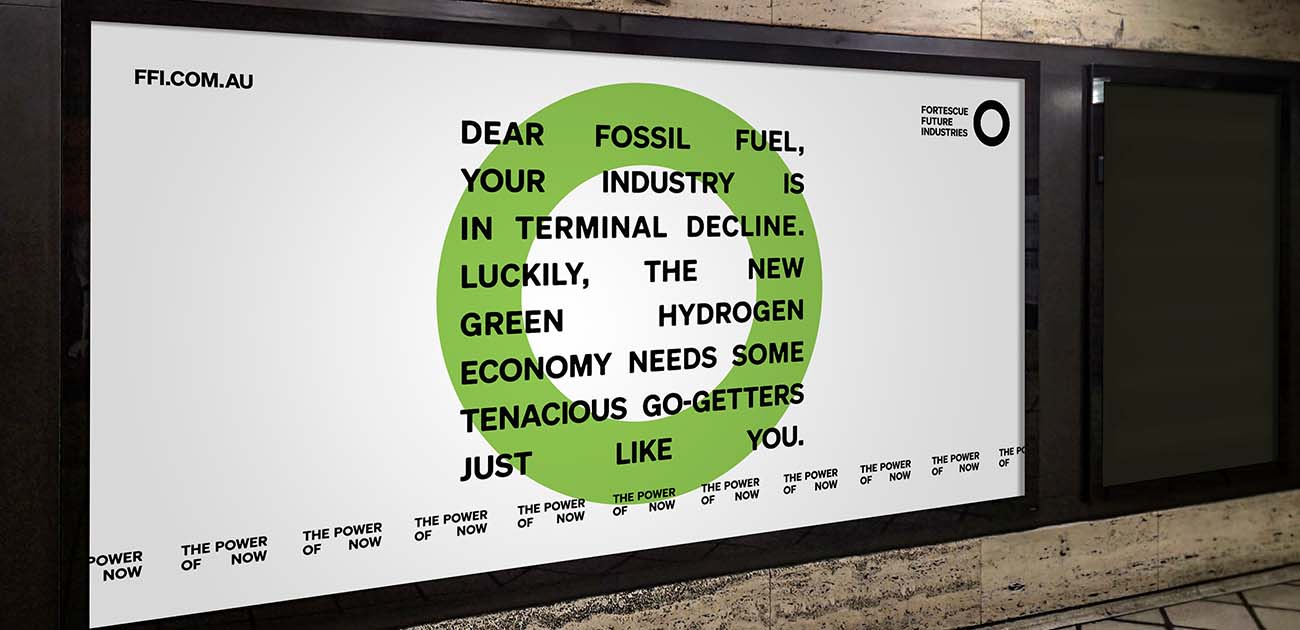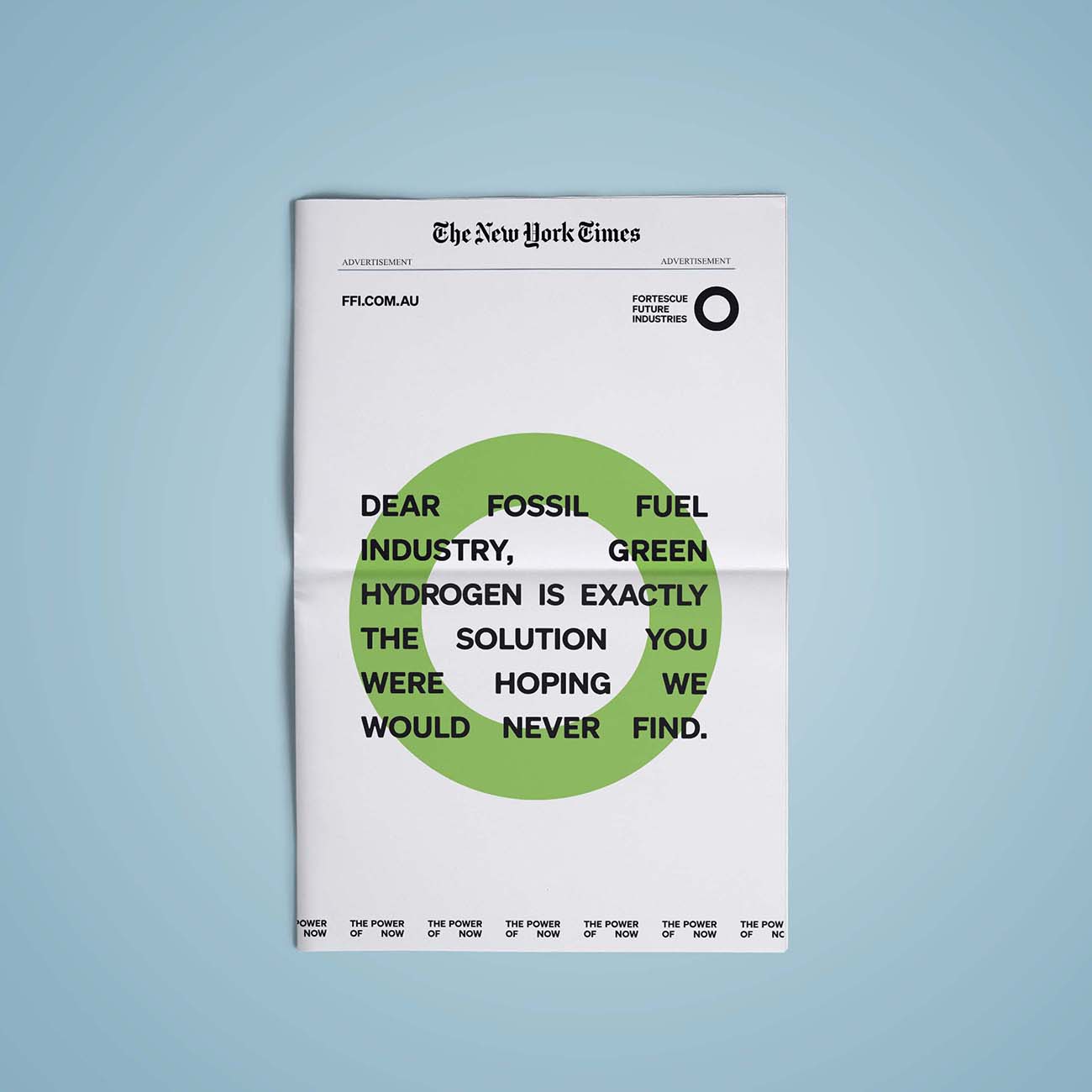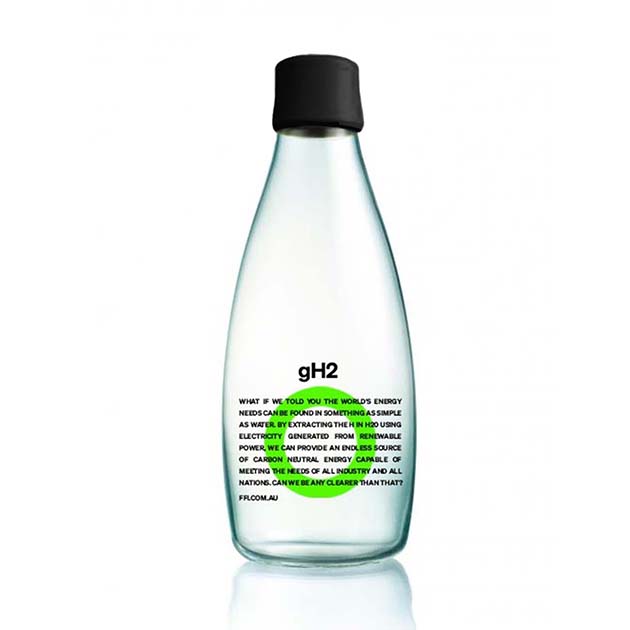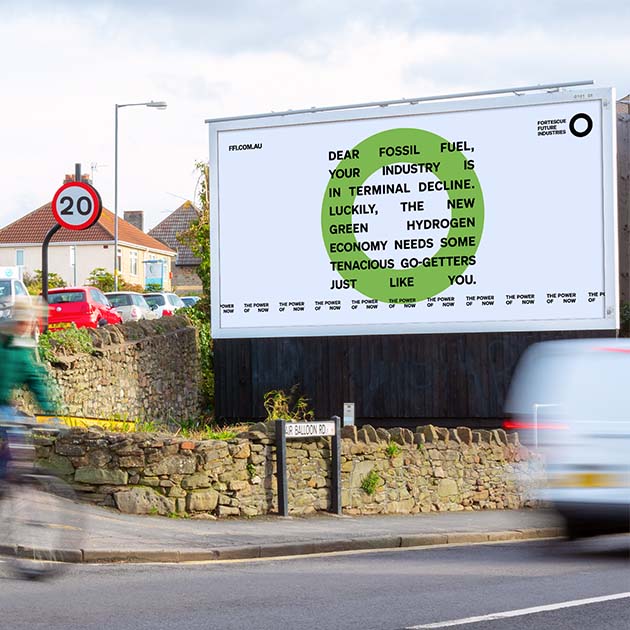 Enter 'The Power of Now' which sends the message home in multiple ways. Firstly with an online brand film calling out the deceit of the fossil fuel industry while offering a real solution, green hydrogen. A second film with a complementary message is narrated by FFI's founder Andrew Forrest directly challenging the oil industry to adopt green hydrogen. Print, OOH, and DOOH took on the industry in high-profile placements including the New York Times, Washington Post, The Guardian, across the UK on taxis, buses, and throughout the London underground. And finally, to put the solution literally into the hands of business leaders and policy makers, custom reusable water bottles were also being handed out at COP26 with a message reminding them that the world's energy needs can be found in something as simple as water, nodding to how green hydrogen is made.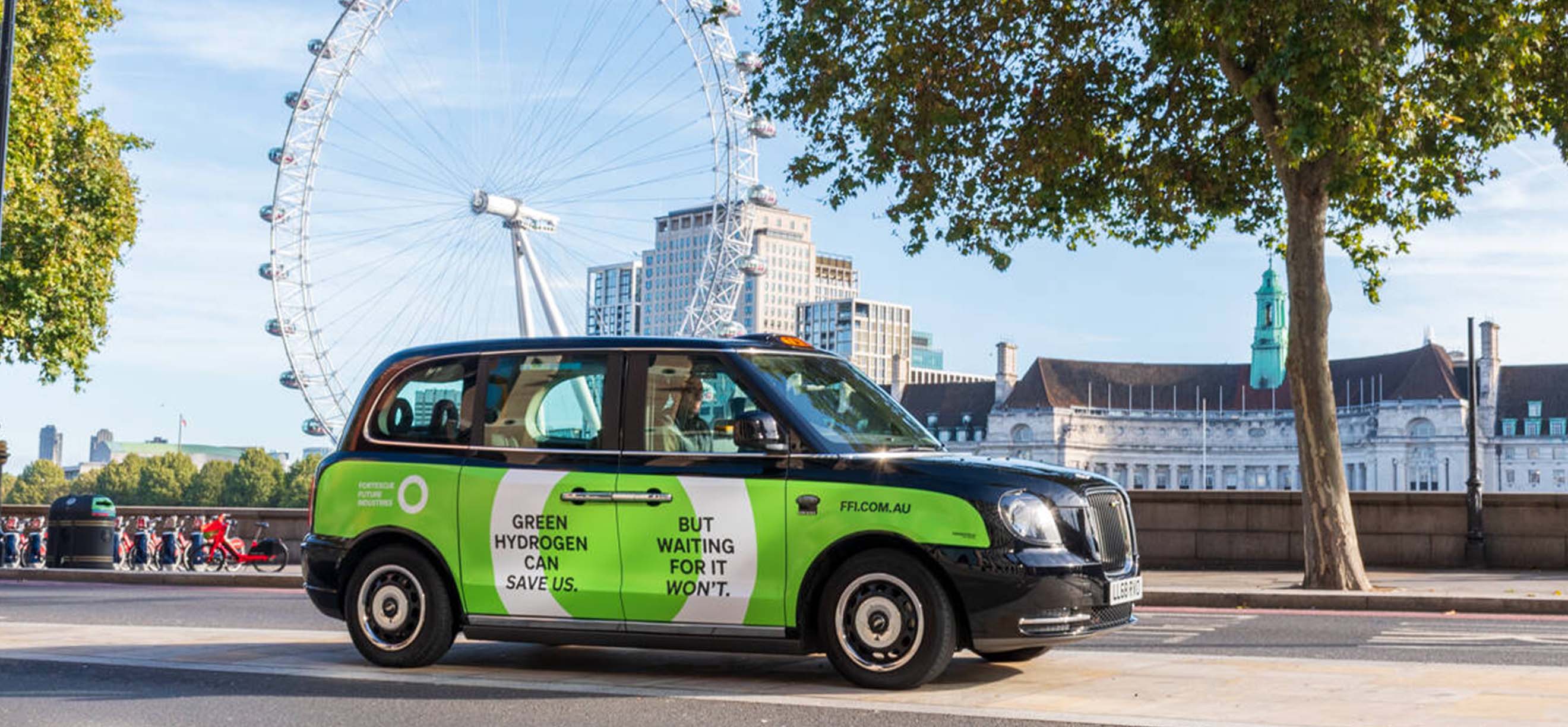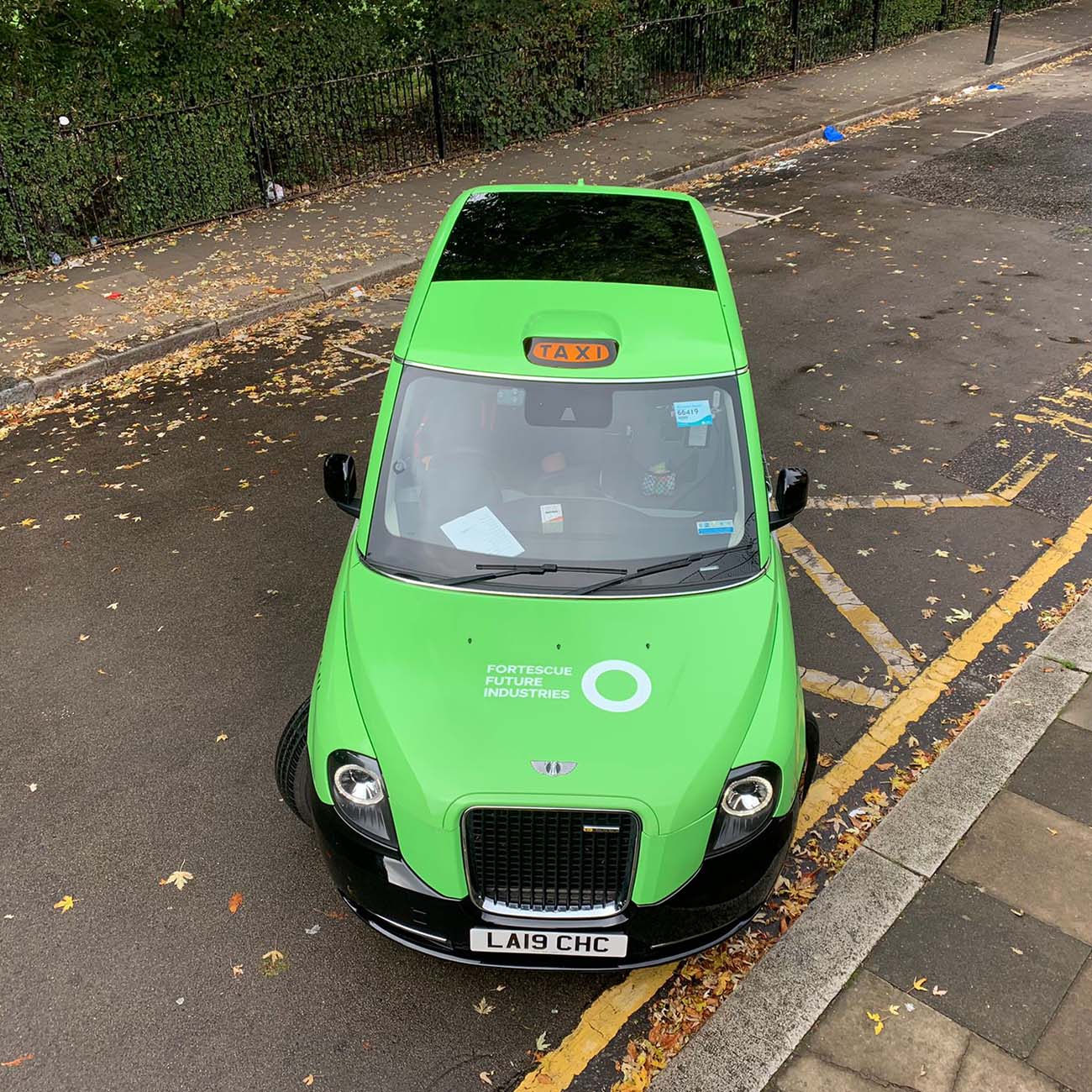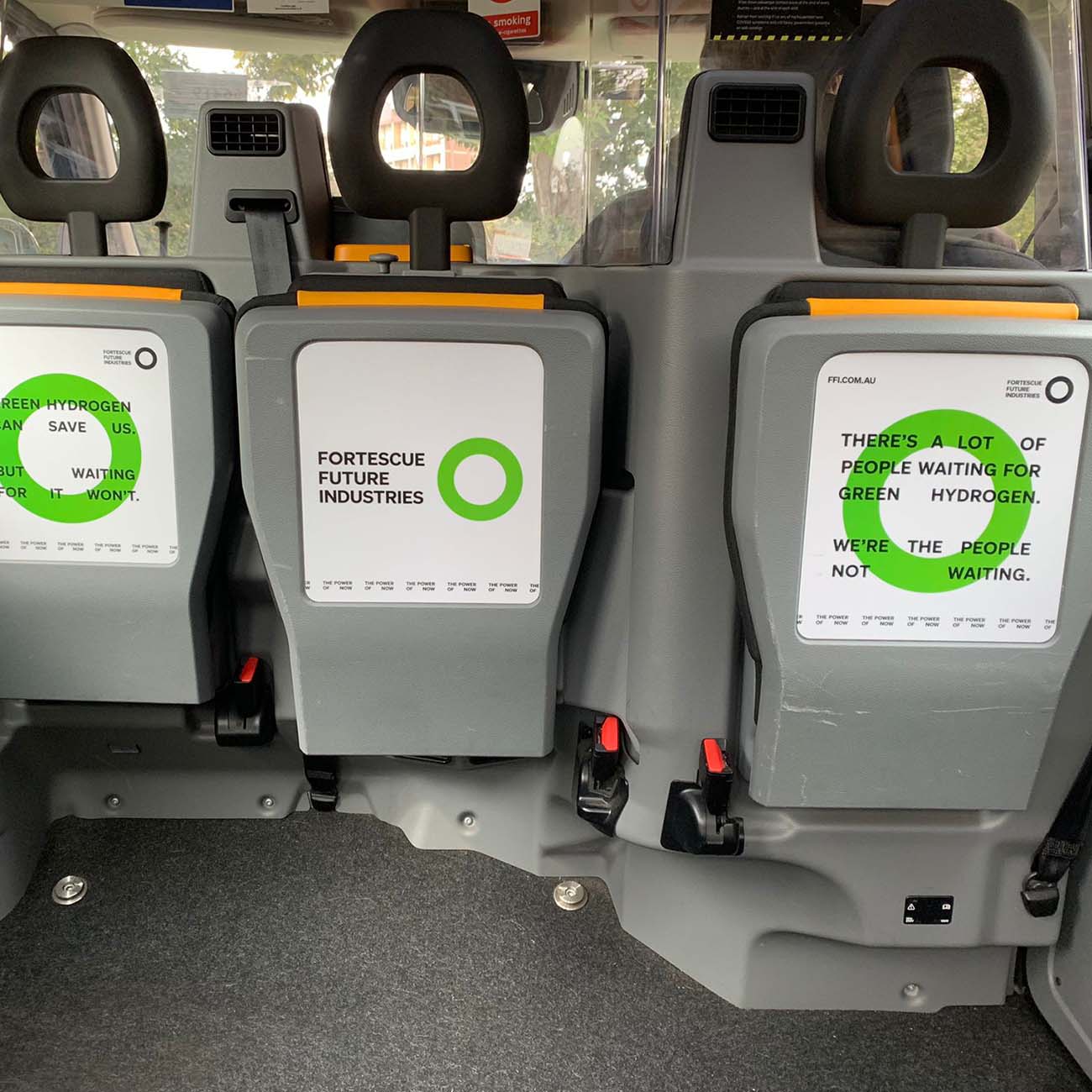 We also worked with FFI to establish a social presence in the lead up to COP26 as a launchpad for its public brand. This involved defining the brand's tone of voice and visual language, developing a clear identity across the major social platforms and publishing content that lays the foundations for the next stage of expansion, including education on green hydrogen through to accountability for the climate emergency.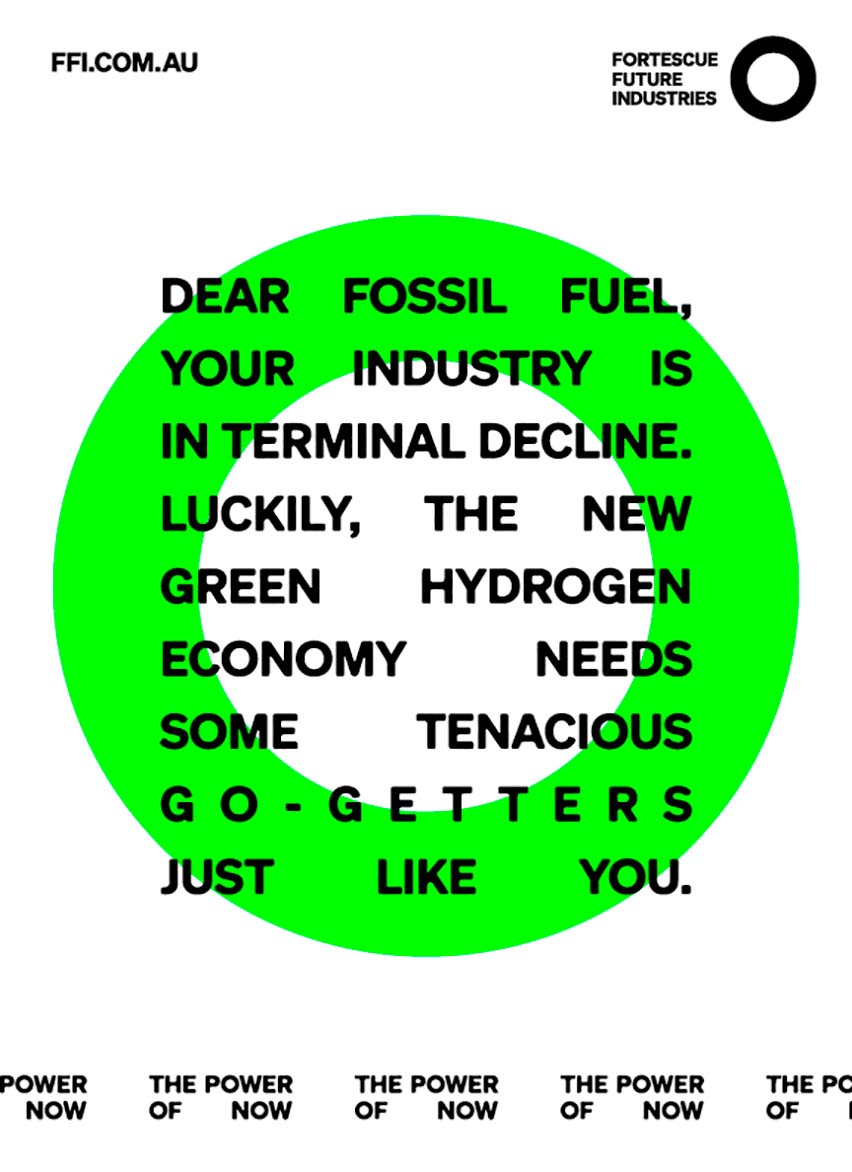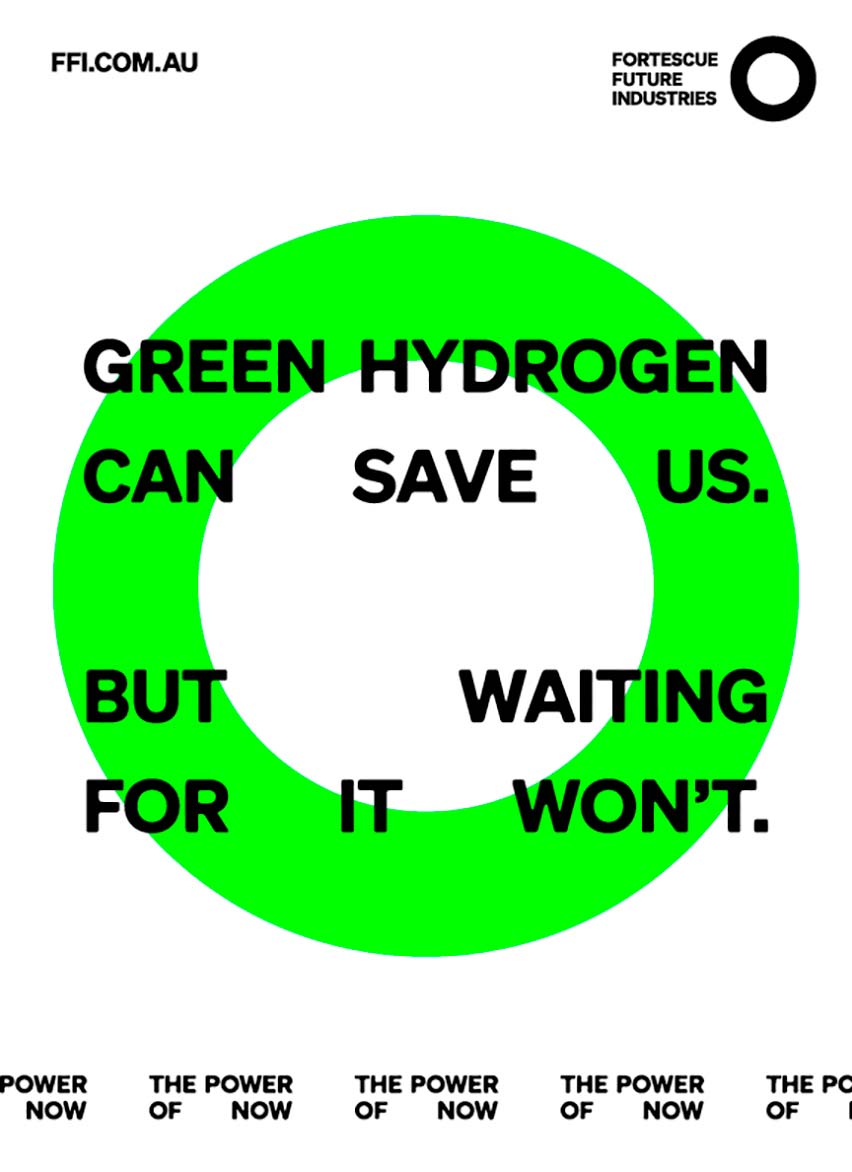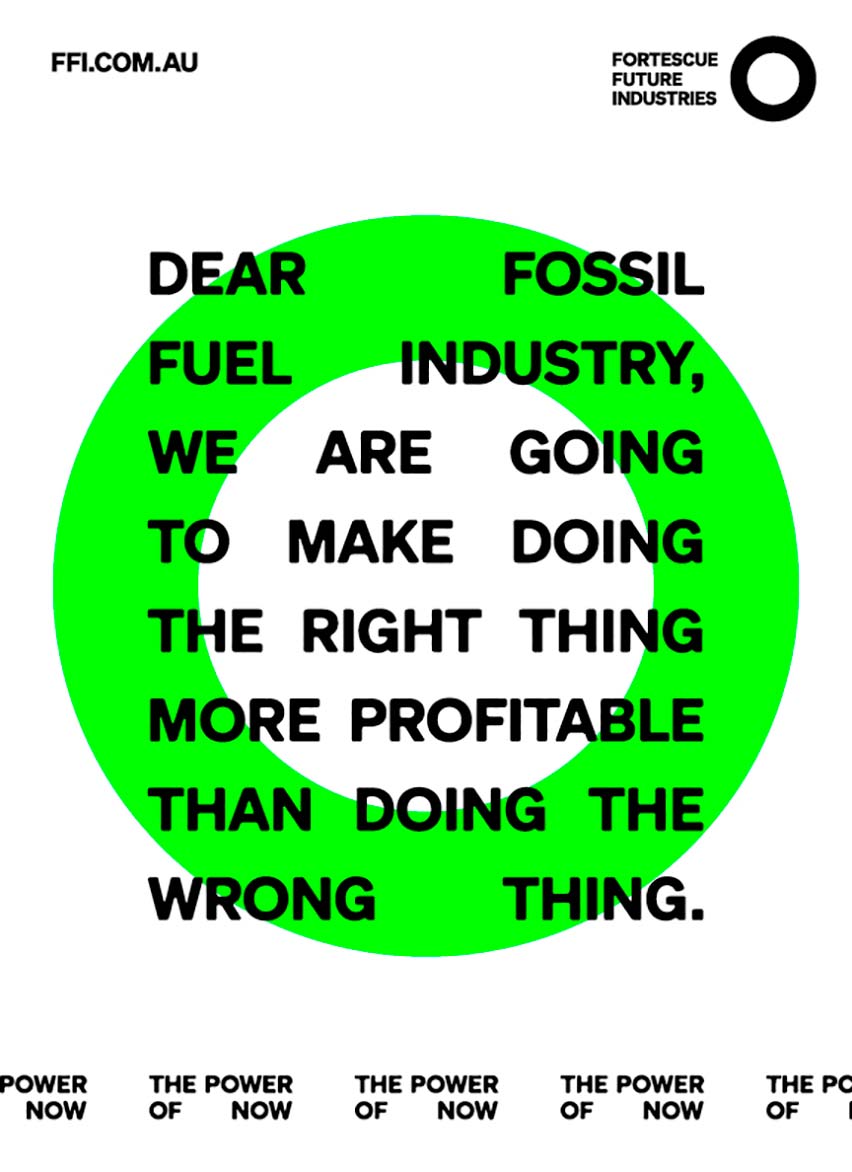 Please update your browser for the best experience.