Right To Run

How good can a woman be until "she's too good to be a woman"?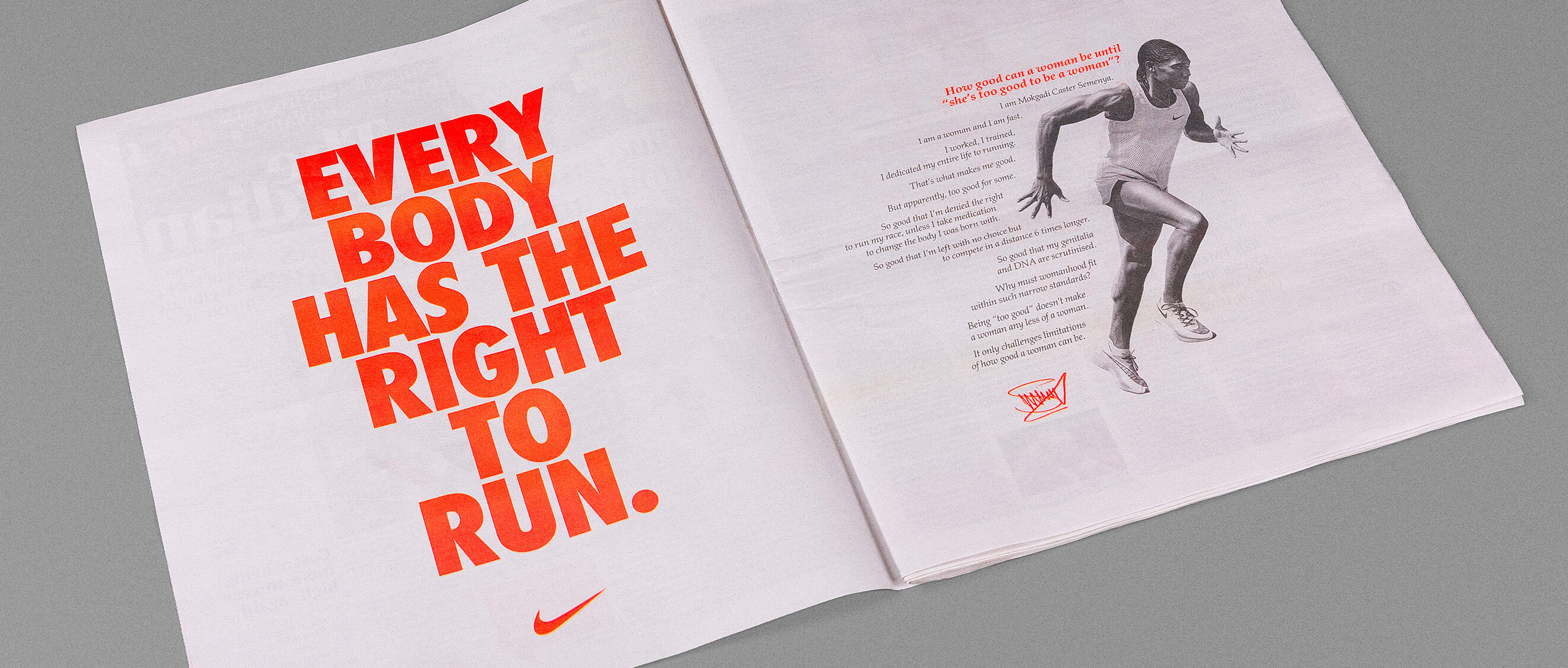 Together with Nike, we created a campaign around Caster Semenya to raise awareness on DSD (differences in sexual development) with the goal of celebrating her triumphs and supporting her in the challenges she faces as she strives to be the best athlete she can be.
With this print and social campaign, we and Nike believe Caster's story has the power to inspire athletes* everywhere and that her right to run is vital in showing how Sport can help to move the world forward.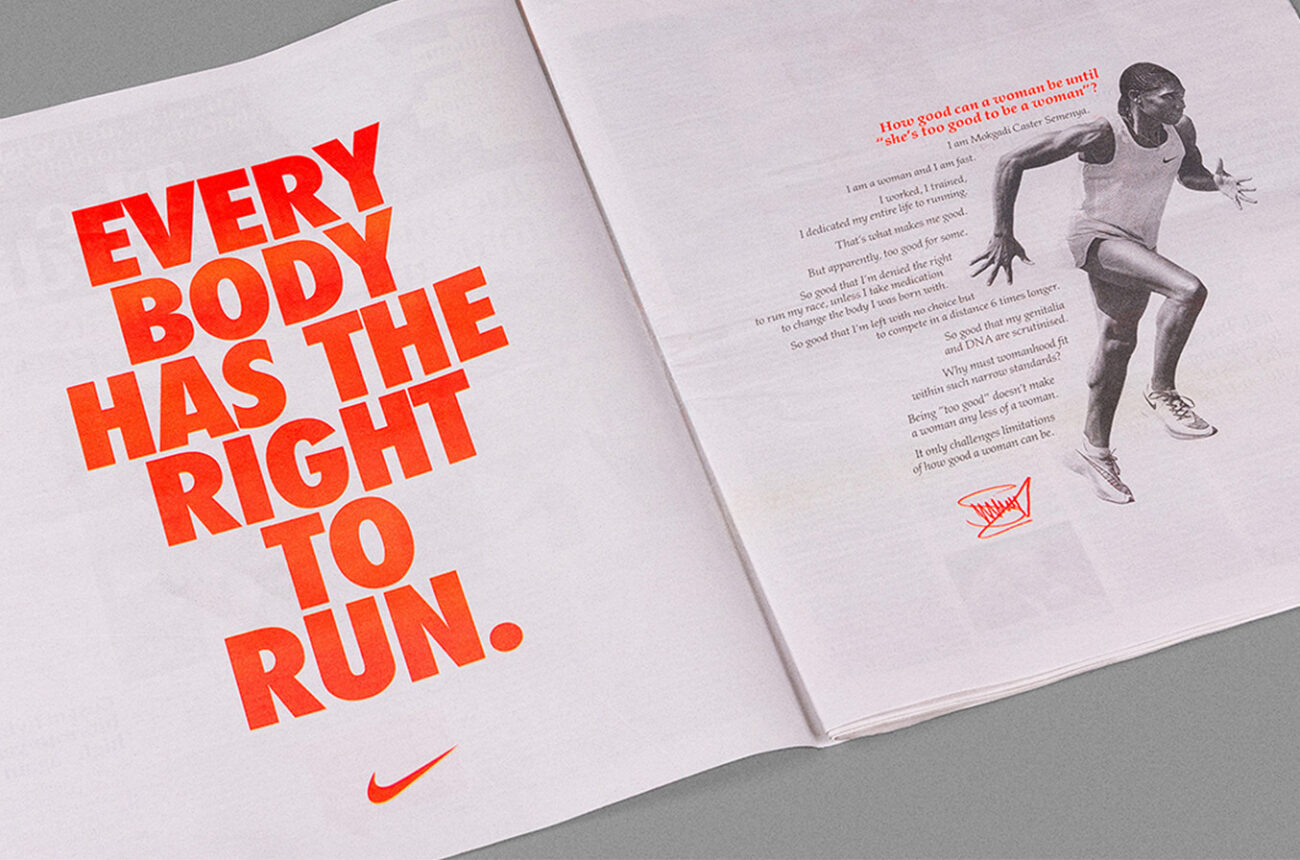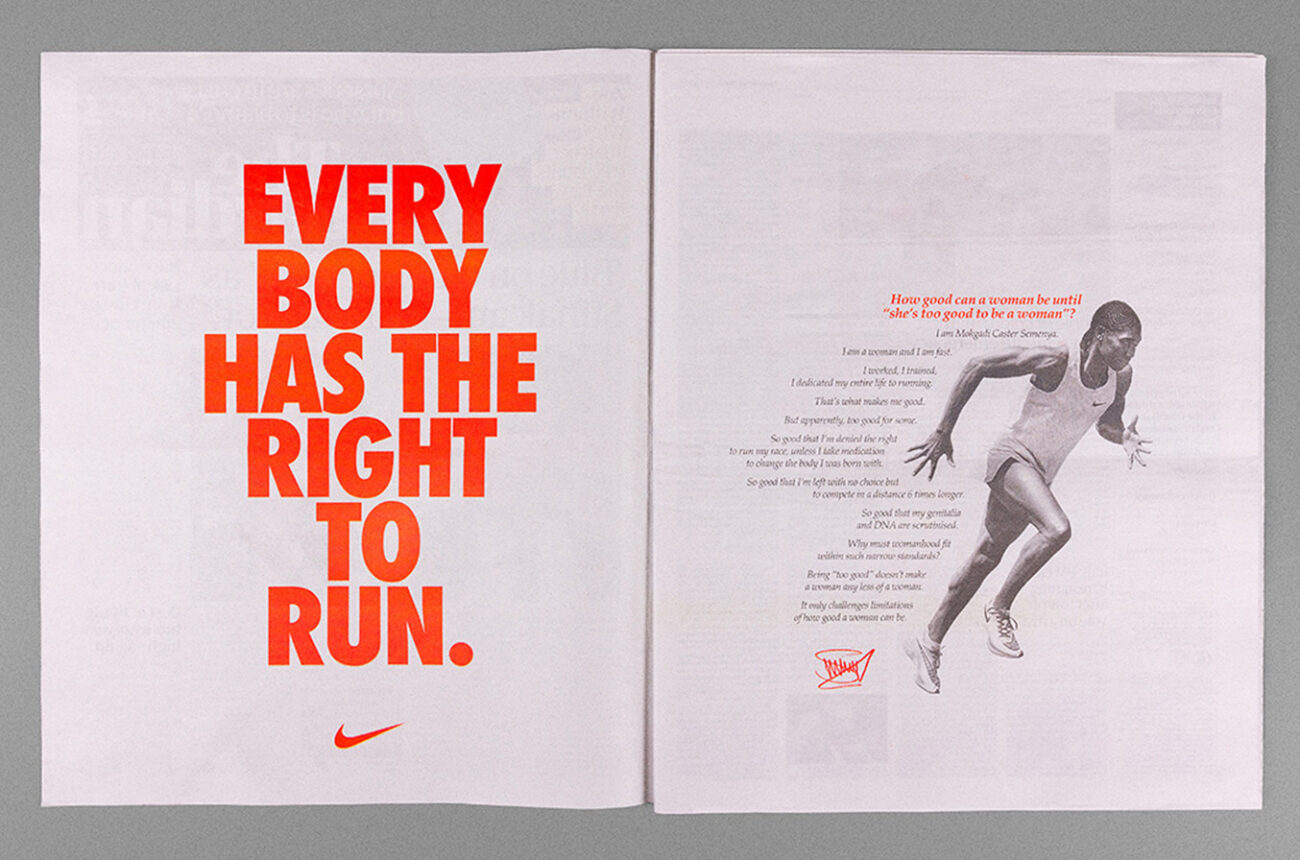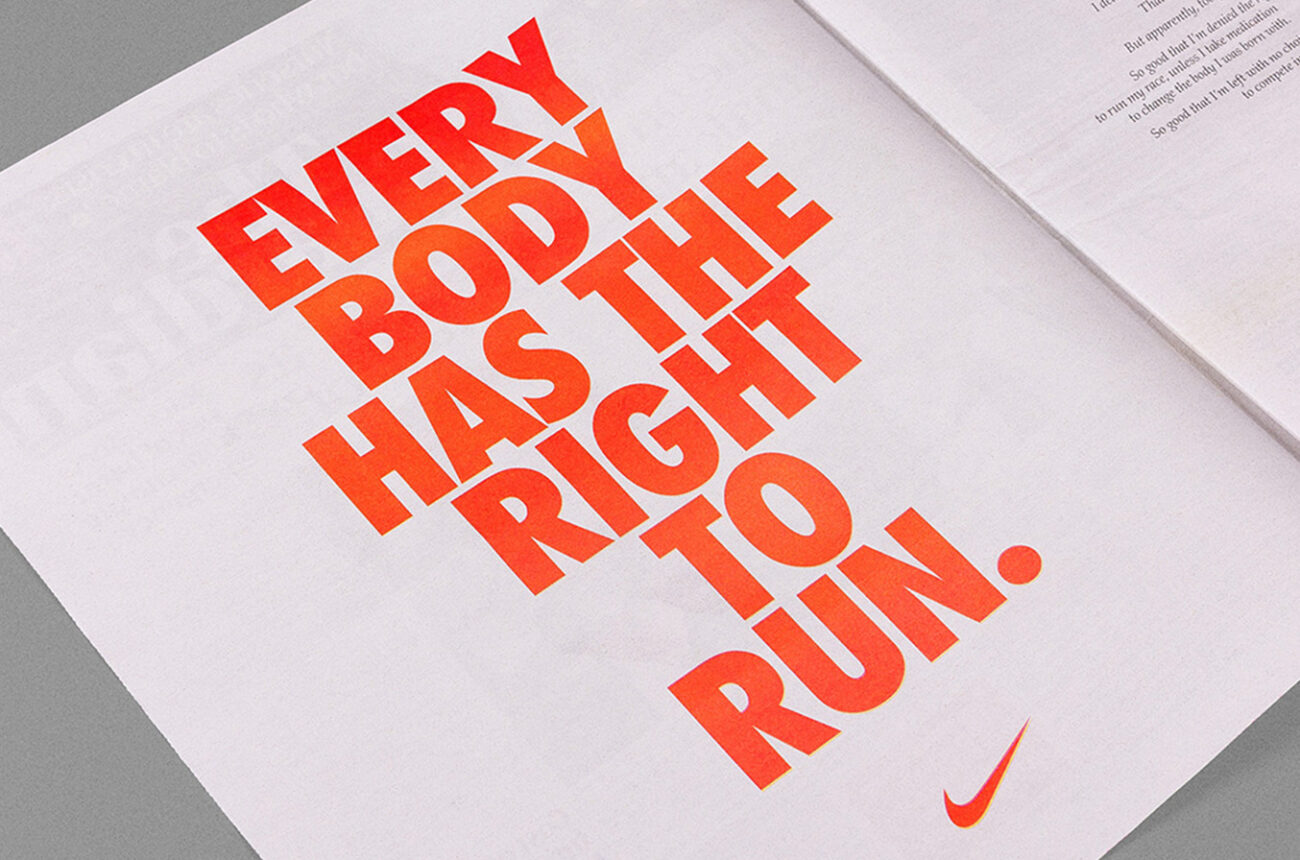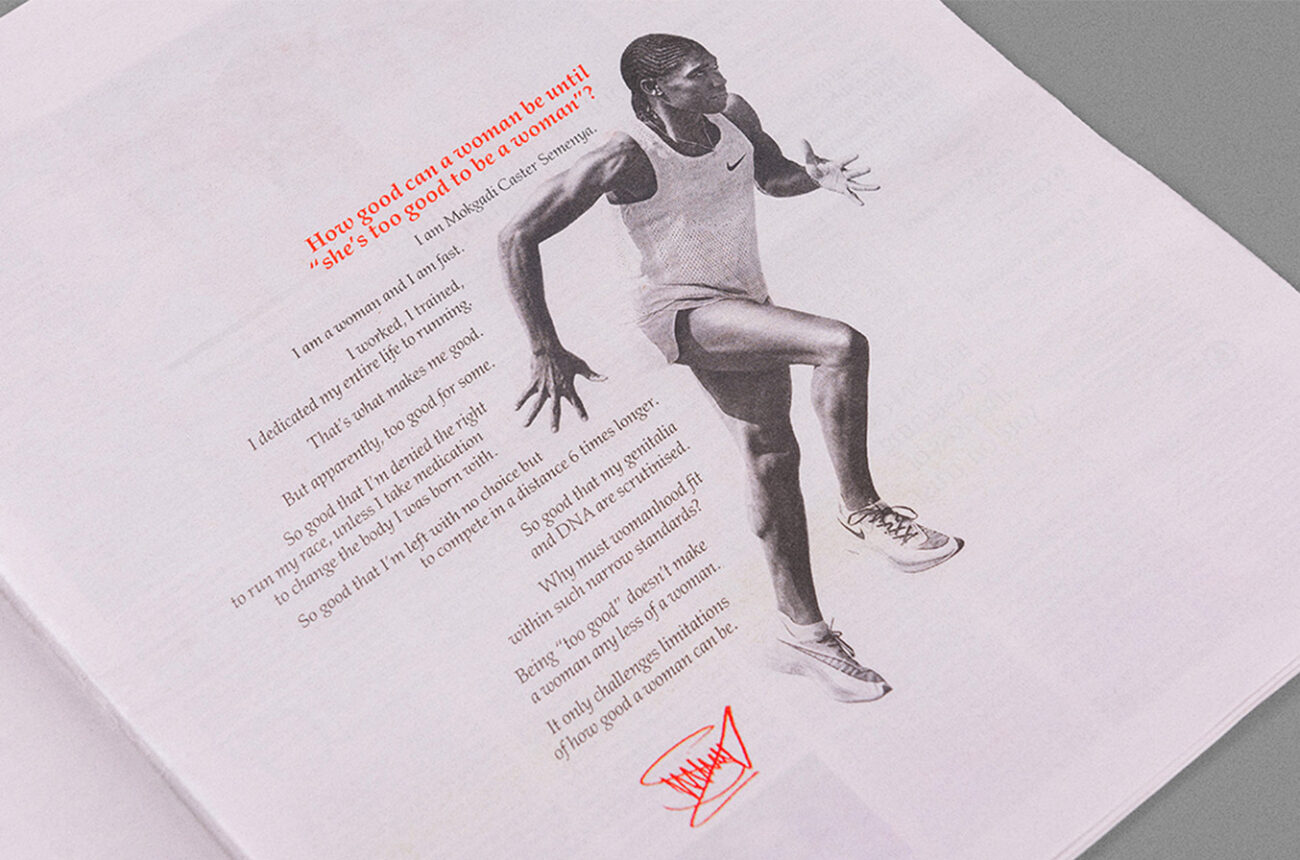 HOW GOOD CAN A WOMAN BE UNTIL "SHE'S TOO GOOD TO BE A WOMAN"?
I am Mokgadi Caster Semenya. 
I am a woman and I am fast.
I worked, I trained, I dedicated my whole life to running.
That's what makes me good. 
But apparently, too good for some. 
So good that I'm denied the right to run my race, unless I take medication to change the body I was born with.
So good that I'm left with no choice but to compete in a distance 6 times longer. 
So good that my genitalia and DNA are scrutinized.
So good that I'm told to take medication to change the body I was born with.
Why must womanhood fit within such narrow standards? 
Being "too good" doesn't make a woman any less of a woman.
It only challenges limitations of how good a woman can be.
Please update your browser for the best experience.