Now Forget It All

Challenging Cristiano Ronaldo to do it all again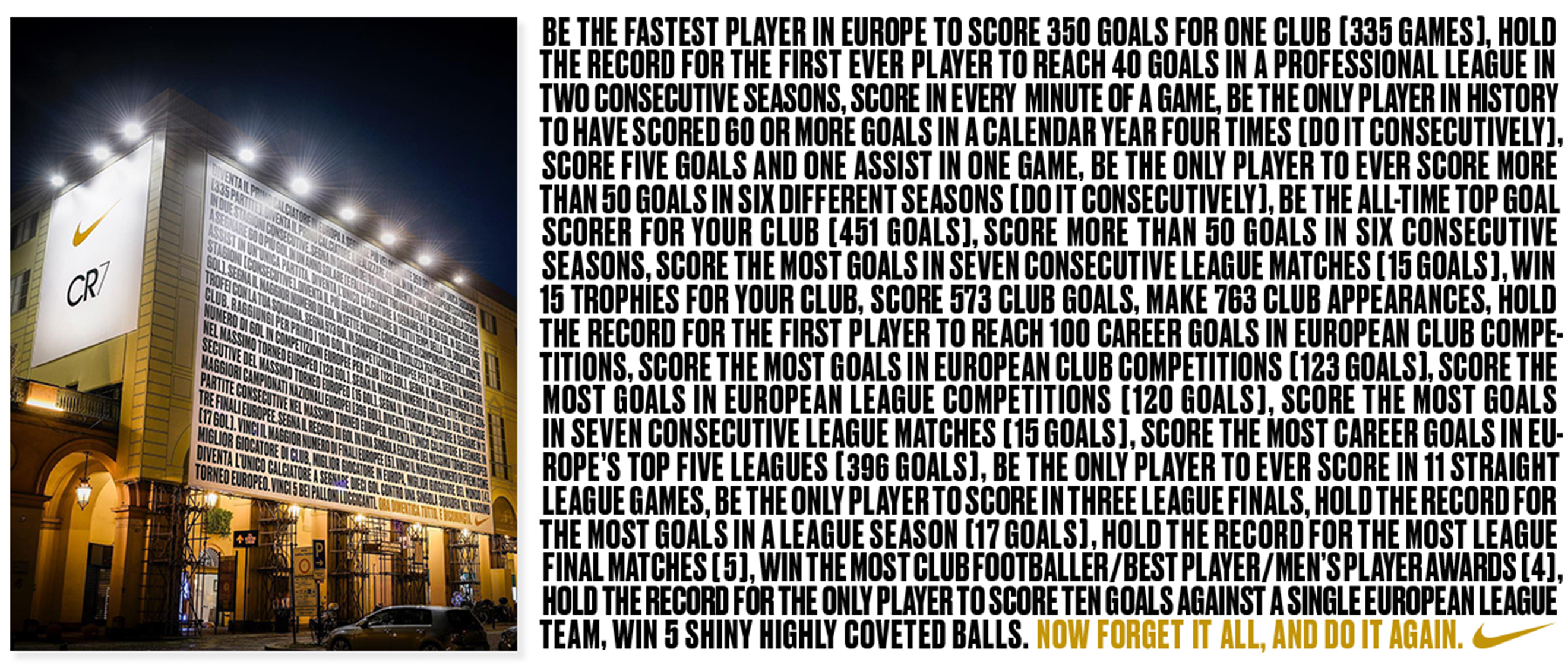 Cristiano Ronaldo – one of the most celebrated and awarded football players (and athletes) of our time – made a historic move to Italy in August 2018.
While he'd already won almost every title and trophy imaginable, his drive, ambition and focus on the future propelled him forward into this next chapter of his career. To celebrate his move, we placed a massive billboard in Turin – the Italian town where he was based, which listed his greatest accomplishments and ended with one simple challenge: NOW FORGET IT ALL, AND DO IT AGAIN.
The billboard went up in Turin right before his first home game on Saturday, 24 August 2018.
Please update your browser for the best experience.