It's (Y)our job

COP26 campaign drives home the message that it is everyone's job to take climate action
Climate risk will affect 68 of 77 major industry categories (source: SASB). Action to combat it is no longer optional for any business leader. It comes down to a simple risk-reward analysis: inaction is a liability and action is an asset. This is everyone's problem and solutions won't happen without companies stepping up and treating it as part of their job, and luckily, it's B Lab's job to help them do their job. We helped the non-profit organization launch 'It's Your Job' in tandem with the COP26 conference in November 2021, helping to elevate the message that there's no time for passing the blame or hiding behind pledges anymore. It's time to get together and make actionable changes, because it's (y)our job.
After we became a Certified B Corp in April 2021, we stayed in close contact with the B Lab team (whose European office is also based in Amsterdam), and a natural partnership began. We have been spending even more time focusing on the impact we can have with our clients since gaining certification, so the challenge B Lab set for us was a welcomed one: help elevate B Lab's voice to make an impact at COP26 in order to drive positive change. 
With this top of mind, we developed a social and digital out-of-home campaign with the direct message for everybody that it's not someone else's job to tackle the climate crisis,  in fact each and every business leader can make a difference. The campaign also emphasizes the need for governments to put in place legislation that holds ALL businesses accountable to people and the planet.
The campaign consists of five key visuals that speak directly to business leaders and policy makers. We also designed the work in various specs, as well as adapting them from English to Portuguese, French, Spanish, and Italian, so that many B Corps around the world could spread and strengthen the unified message. A dedicated web page itsyourjob.com accompanied the message, where business leaders and policymakers are able to equip themselves with the tools and expertise to take meaningful climate action.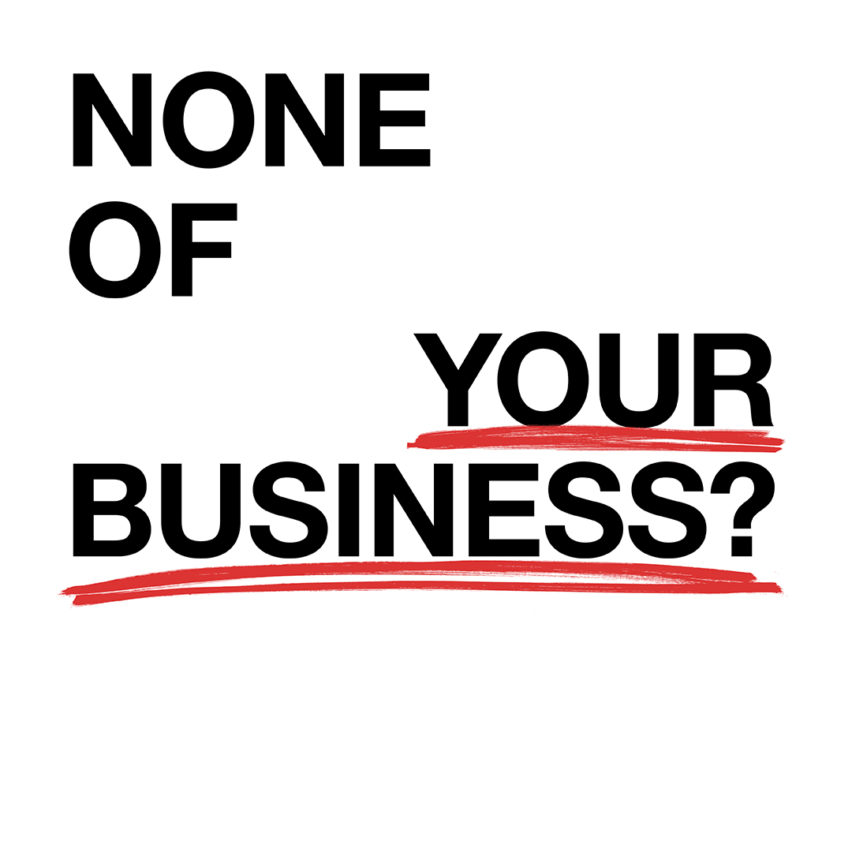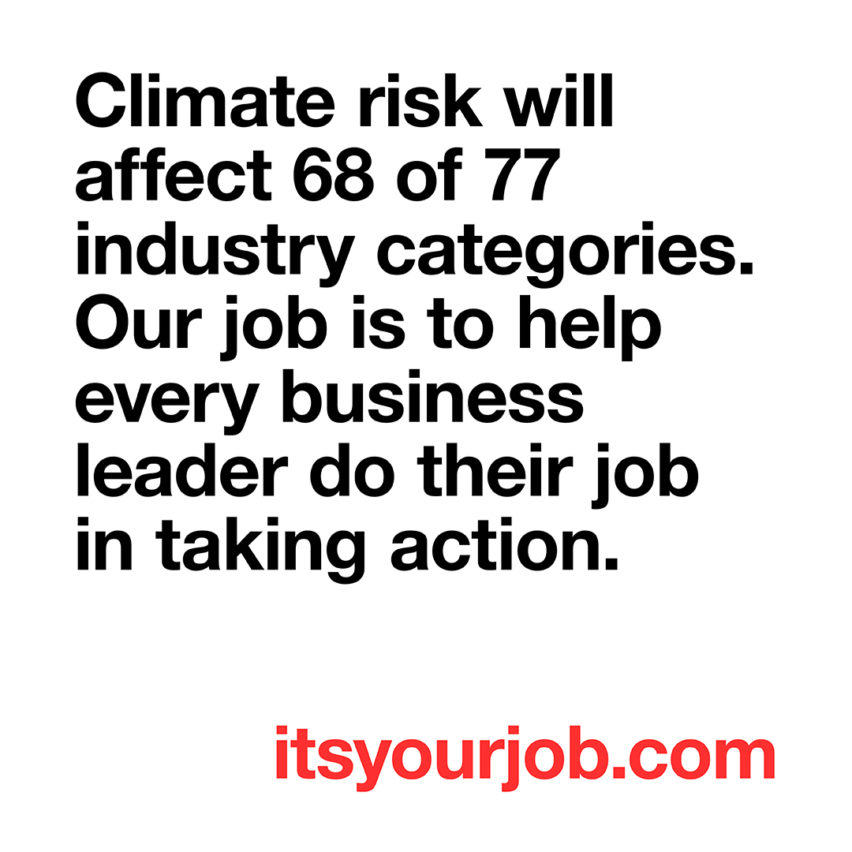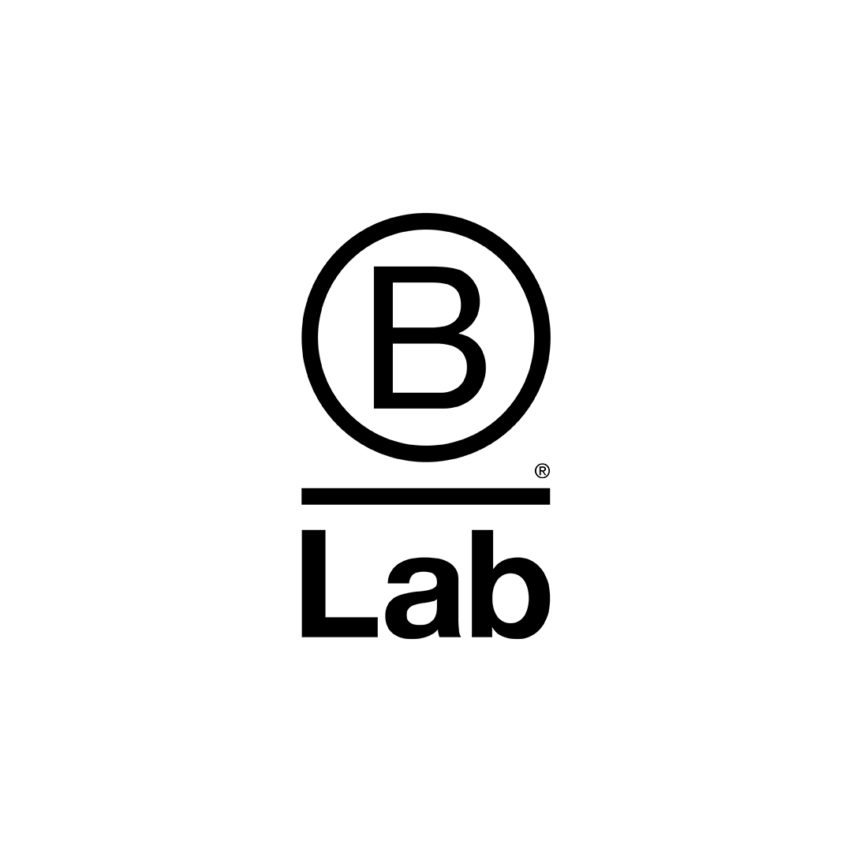 The work ran across B Lab social channels as well as on B Corp Partner's channels. The DOOH went live at London Euston, Kings Cross and Edinburgh Waverley train stations, all purposely selected to be seen by policy makers on their way to and from COP26 as well as business leaders during their daily commute. Thanks to the support of another fellow B Corp, WeTransfer, the DOOH placements were also live in Amsterdam and Rotterdam's financial districts and also in the Hague to reach Dutch policymakers.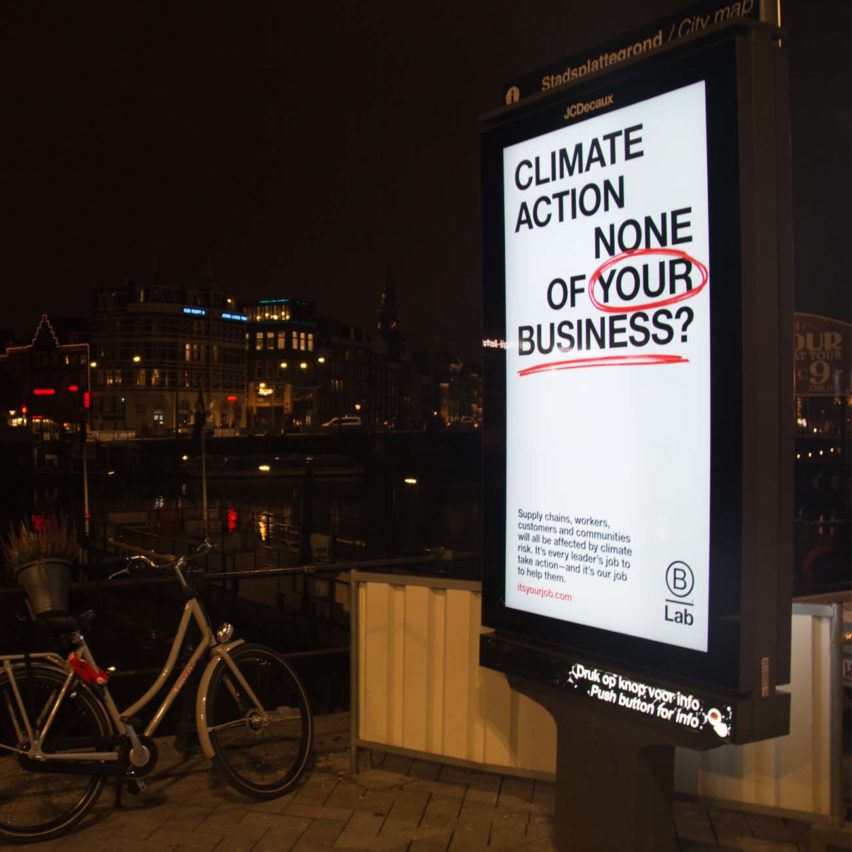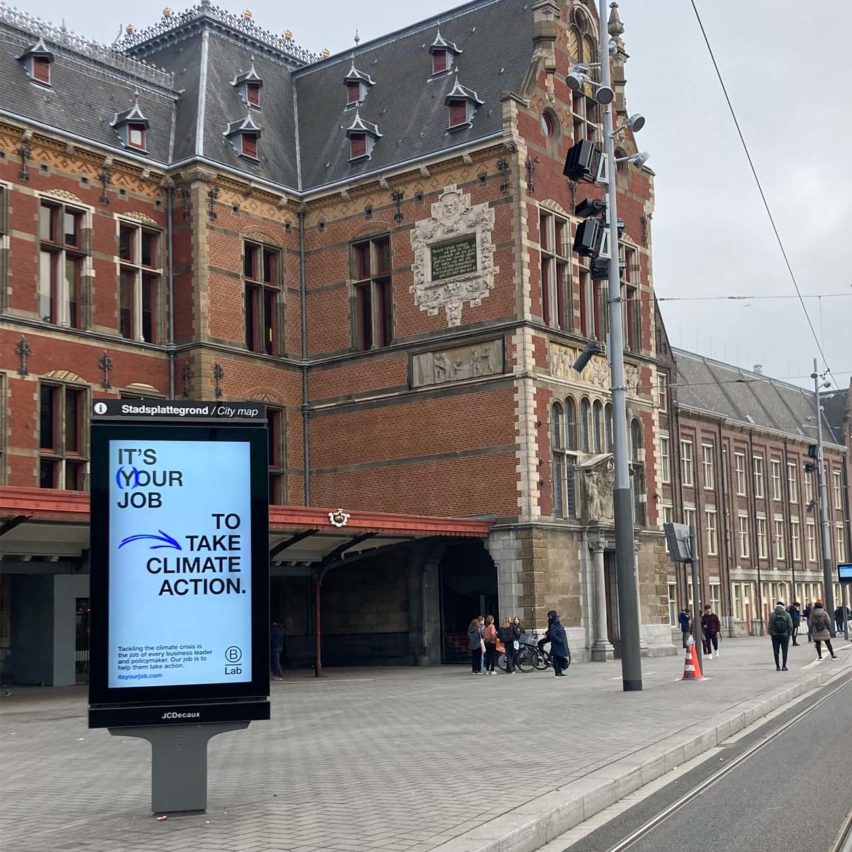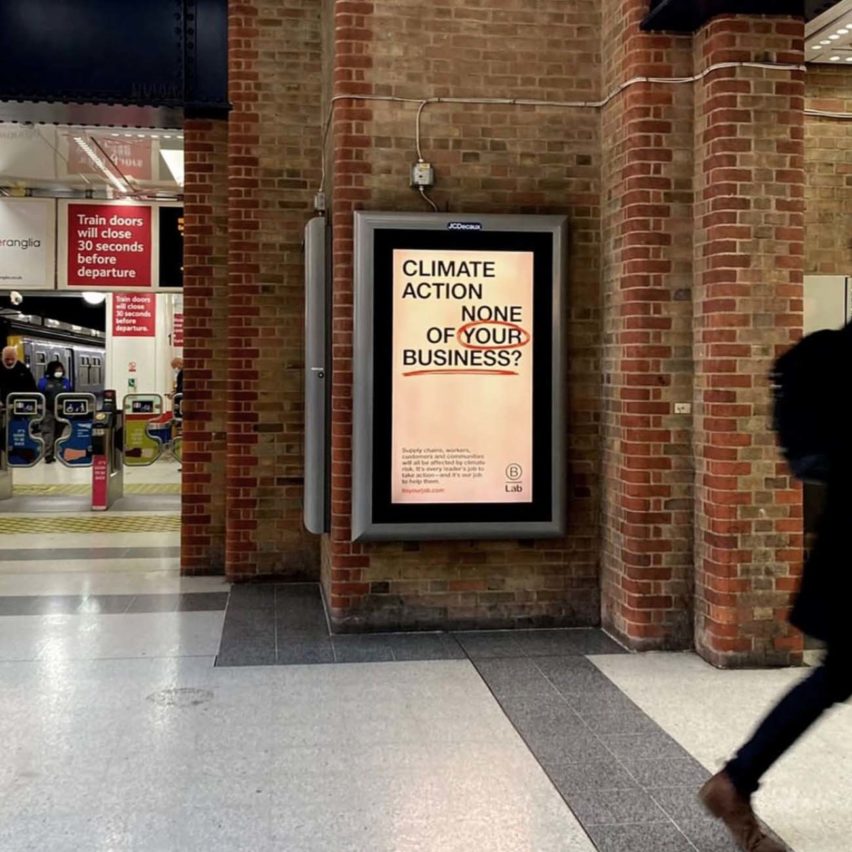 Please update your browser for the best experience.